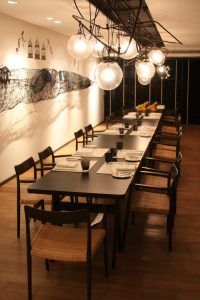 Some weeks we wade through hundreds of links to add to our always growing travel links directory (over 20,000 now!) – occasionally we update several thousand in a week.
Every once in a while we come across some interesting sites for whatever reason – while adding additional hotels to our directory – here are a few interesting ones we came across:
Boutique hotel based in Paris: Hotel Costes – this one takes the cake for creative video marketing on a home page. There originally was a black and white of a naked lady running out of a room and down some stairs – that one is still in the mix, but they've added a number of other video's (need to refresh to see them all).
What we call the image of the swastika today – has been used in ancient arts and in Buddhism for centuries. It represents the Heart of the Buddha and human happiness. However, the reverse symbol of the swastika became synonymous with the Nazi party. In any case, from a western perspective, this is probably not the name I would have chosen for my own guesthouse regardless of its location. Swastika Bungalows, Bali
And there is the Hotel Silken Puerta America in Madrid. It is twelve stories – each floor has its own concept – using sometimes vivid colors, lightning, unusual interior decorating, accentuated curves, architecture and design. Sure to be a memorable stay!