I'll be writing a much more detailed story about this at some point because this is a great story. I had the opportunity to join one of the LA Gangland Tours. This unique organization is not glorifying gang violence and activities rather they are humanizing it, raising awareness, and raising money to work with kids before they get sucked into this "culture" as well as other preventative measures against the gangs.
Its touching to see rival gang leaders on the same bus together truly enjoying each others company. We've been wanting to go on one of their tours every since they started about a year and a half ago. They are still somewhat under the radar; the experience of visiting famous gang sites in town with former gang leaders, listening to their stories and insights is invaluable; their sprinkling of humor throughout the tour helps keep the tour "fun".
For more information and to reserve a tour visit: www.lagangtours.com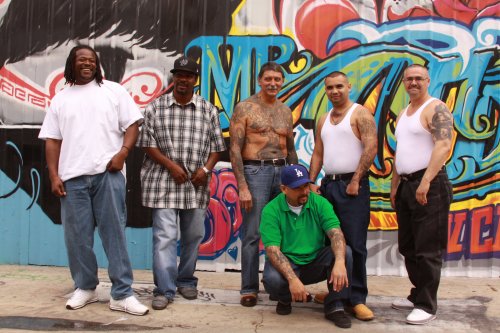 .