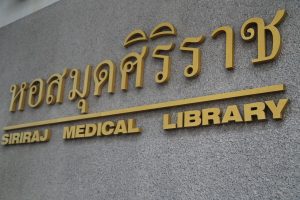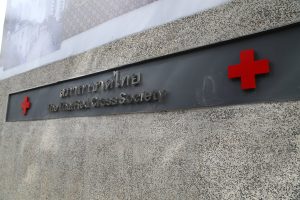 Medical and Dental work in Bangkok can save you several hundred dollars to several thousand dollars depending on the type of work and procedures that you have done and which country you live in. Places really vary in price from the high end hospitals to the clinics you see scattered all over Bangkok.
Dental Work
Dental & Medical work in general is quite reasonably priced in Bangkok and the standards are quite good. I've heard of Europeans and I know Americans who traveled to Thailand specifically for the purpose of medical needs and dental work. Here are a few we have either personally used or have been recommended to us.
Bangkok International Dental Center – has two locations in Bangkok. We've used the one near the Fortune Town Center just down from the closes Metro Stop (Petchaburi) at 157 Ratchadapesik Rd. We've had a number of dental problems taken care of here. They are fairly reasonably priced, efficient and English is spoken by all the dentists and hygienists. This is a large dental clinic with multiple floors and a number of dentists on staff. The offices are immaculately maintained and cleanliness is very very good here. Free Internet stations are available on the first floor while you wait.
As with any dental clinic be clear on what you need, and be clear on what they are providing you. This clinic will charge you 1000 baht to automatically clean your teeth – if you feel you do not need a teeth cleaning be very clear that you do not want this service. It is recommended you make an appointment here at least a few days in advance as they do fill up rather quickly. Visit: www.bangkokdentalcenter.com or Phone: (0) 2 692-4433 or email: contact@bangkokdentalcenter.com
Bangkok Smile – operates several clinics in Bangkok – their two main ones are located right next to Skytrain stops (Ploenchit and Sukhumvit). These are small clinics, affordably priced and are very popular with International tourists. Appointments are necessary, but you can often stop in and make same day appointments. Visit: www.bangkoksmiledental.com
President Park Dental Care – a dentist highly recommended to me is Dr. Phira Sithiamnuai who earned his degree at Tufts in Boston, USA. He spent 10 years practicing in the States so he is fully bilingual between English and Thai. His office is located at Sukhumvit 24 and his PHONE NUMBER is: +662 661-1156-8 or you can email him at: info@presidentparkdentalcare.com or visit his website: www.presidentparkdentalcare.com Dr. Sithiamnuai is very popular so it is recommended you make an appointment at least several weeks in advance.
There are many small Dental clinics in Bangkok – some speak English some do not.
Medical/Surgical Work
BNH Hospital (exit Sala Daeng Skytrain) is a modern well-known hospital. They do excellent dental and other medical work but they are not cheap. Dental clinic is to the right hand side when you enter the building. You know you are at a fancy hospital when there is a doorman to greet you! For more information visit: www.bnhhospital.com
Note that some drugs you normally would need a prescription for in "western" countries are available without a prescription from Thai Pharmacies.
Optical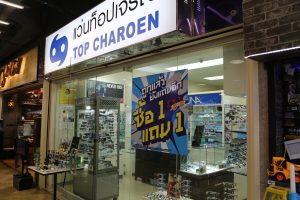 People often come to Thailand for optical work and or to purchase glasses or contacts. As in many western countries including the United States you need to see a Dr and then he/she needs to write you a prescription for Eye Glasses or Contacts. That is not the case in Thailand.
You walk into any of the clinics, see the eye doctor, they check your eyes and then recommend eye glasses or contacts which you can purchase right there. The cost of these is also substantially cheaper than in Western countries.
One of the main optical stores in Thailand is called Top Charoen and they have branches all over Thailand including Bangkok. Their website in Thai is: www.topcharoen.co.th