Over the years we have fallen into our share of pitfalls when it comes to arranging day tours on the spot. We haven't had as many problems as we have had with taking taxis (read our article on how to use Taxi's here), but we have identified several things to be aware of.
This information is geared to those who have already arrived at their destination and want to go on a day tour. There are always some basics to consider when choosing day tours from any agency.
Often you will be presented with different tour options and attractions and these are some points to consider before making your decision.
Cost
How much will the tour cost? Be very clear on the final cost and find out if you pay before or when you return.
Attractions
What are the main attractions of the tour, i.e., what will you see? Do you have enough time to stop and absorb the attractions or is it a fast paced tour, jumping from attraction to attraction.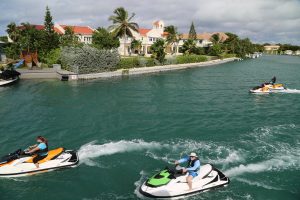 Tour Length
How long will the tour take? A few hours, all day – what time do you return? Do you get back after dark?
Walking
How much walking is involved in the day tour?
Hidden Costs
Are there extra "hidden" costs not listed in the tour price? Some examples might be entrance fees, petrol, food, parking fees, liquid refreshment, etc.
Restaurant
If you are stopping for food at a restaurant at a pre-determined restaurant, what type of restaurant is it? Can you choose your own restaurant on the tour. If not, ask for the approximate cost of a meal if you will be paying for it.
Vehicle Type
What type of vehicle will you be using? How many people will it fit and does the agency expect it to be full.
Driver
Who will be driving? Just a driver or driver and guide, or is the driver the guide? Does the guide/driver speak your language.
Group or Solo
Will there be others joining you, and if so what is the maximum number of people on the tour?
These are just a few points that we have found valuable based on past experiences when deciding on which tour to take. If you have additional notes, please comment below or email: dave@pon.net