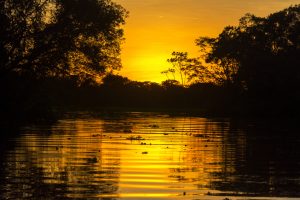 Because Iquitos is difficult and expensive to get to, its fairly off the main backpacker circuit, so you won't find an overwhelming number of tourists here. Furthermore, you won't find a lot of tourists who show up without a pre-arranged guided trip. Because of this and the nature of some of the guides near the main Plaza del Armas, you will most certainly be harassed by these guides upon your arrival in Iquitos. There is a small number of "rabid guides". These type of guides will say ANYTHING to get your business. They will blatantly lie, they will approach you on the street, they may put their hands on your body, they will pretend to be your friend, they will make up stories they think you want to hear (like I'm studying English can I practice with you) and they will invite themselves to sit down with you while you are eating.
In my personal experience, the guides who do this are NOT to be trusted. Speaking with the former commissioner of tourism for the Iquitos area, I was told that he prosecuted over 350 of these types of guides during his tenure in that position. These guides often will inflate the price and then buy you the cheapest tour they can find – usually with bad equipment which may break down during transportation.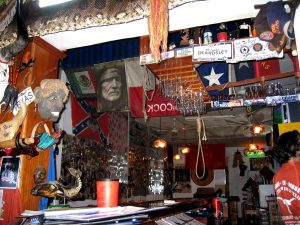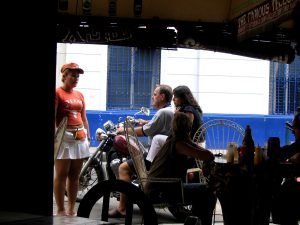 If you are interested in getting some local knowledgeable advice, talk to Gerald Mayeaux. He is the owner of the excellent bar/restaurant, The Yellow Rose of Texas located at Putumayo #180, just off one corner of the main Plaza del Armas square. He is willing to give tourists several options for guided trips and he will point out the good and bad points of each tour.
Gerald's direct email is: theyellowroseoftexasiquitos@gmail.com
Additional contact information:
Gerald and Pamela Mayeaux
Putumayo 180
Iquitos, Peru
Telephone (51-65) 23-1353 E-mail: theyellowroseoftexasiquitos@hotmail.com or yellowroseoftexasiquitos@yahoo.com
Most of the main jungle tours will incorporate jungle walks during the day and night, Pirahna or other Amazonian fish fishing, viewing jungle animals, "natives" performing – usually all transportation, lodging and food is included in the base price. Most of the close jungle lodges by fast boat, are within 1-3 hours from Iquitos.