Casinos – There are no Indian Reservations within the city of Los Angeles so any casinos you may find do not have slot machines, rather their focus is on card games, blackjack, poker and bingo. We have visited the following two casinos.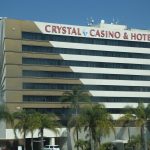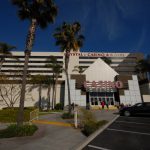 Crystal Casino & Hotel is located off of the 91 freeway in Compton about 10 minutes from LAX and or downtown Long Beach. Address: 123 East Artesia Blvd. This casino can be very crowded on weekends especially for bingo where you may see several hundred people parked out on long tables playing this game. Visit: www.thecrystalcasino.com
Commerce Casino is located right off of the 5 freeway near the Citadel Shopping Outlets. This is a huge casino, hotel and spa with a number of restaurants contained inside. Commerce Casino has many card tables, offers poker, bingo and a number of ongoing tournaments including Poker and Hold em'. Our friends owned some oil wells in the city of Commerce and our first visit to this casino came during a visit to these wells. Visit: www.commercecasino.com
NOTE: this page is in the middle of a major update. Check back by end of 2020.