Perhaps Torrance is not the first city you think of when visiting Los Angeles – but when digging into the city's history and unique attractions you quickly find that this is a city worth exploring.
While flight was invented by the Wright Brothers near Kitty Hawk, North Carolina – it is in Torrance that flight was developed as a commercial entity.
A number of company headquarters are located here – it is ground zero for International auto companies – Nissan was here until a few years ago and today Torrance is home to both Toyota and Honda's United States headquarters.
Torrance has one of the largest community of Japanese Americans in California. Japanese immigrants were originally drawn to the area for its temperate climate and farming in the 1920's. Today Torrance has an excellent selection of Japanese restaurants and markets.
Torrance's neighbors get all the publicity regarding their beaches but Torrance has long wide sandy beaches. One of the few urban wetlands in the country is also located here – the Madrona Marsh. For more information visit: www.discovertorrance.org

Attractions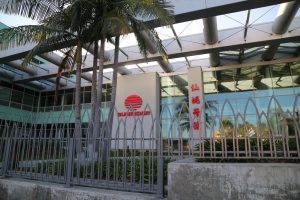 Chen Art Gallery – you know you've hit all the major museums in Los Angeles when you start visiting museums that recommend appointments such as this one. For art lovers, this is one museum you do not want to miss. The 12 room gallery contains the private collection of Dr. Tei Fu Chen – a world renowned herbalist and founder of Sunrider International. The museum is located at 1625 Abalone Ave in Torrance at Sunrider's world headquarters.
Over the past 20+ years Dr. Tei Fu Chen has amassed a world class collection of Chinese antiquities – mostly through International auction houses. The gallery is organized into five sections – Chinese furniture, Jade, Bronze, Porcelain/Pottery and a beautiful unique collection of ornate Snuff bottles. Highlights of the gallery include very detailed jade carvings, colorful ceramics and pottery dating back several thousand years. A number of pieces clearly show International artistic influences (European, Indian and Middle Eastern).
Admission to the museum is free and tours typically take about an hour and are always private for your party. The guides are extremely knowledgeable about Chinese antiquities and enjoying sharing the highlights of this rare collection.
Tours are available in English and Chinese with select other languages offered by prior arrangement. For more information please visit: www.chenartgallery.org
Mitsuwa Marketplace is located right off of Western Ave (21515 S. Western Avenue) next to the Miyako Hotel. Today Mitsuwa operates eight markets – mostly centered in Southern California – this location, however is their flagship location. The market specializes in a wide variety of Japanese food products. For visitors it's easy to get "lost" in the aisles viewing all the products that you never see in a "western" style supermarket. The market also has a good selection of fish.
In addition to the main market a number of specialty shops are located here – all focusing on Japanese products. Highlights include a dessert shop, Japanese bookstore and certainly the "Restaurant Row" which features authentic small Japanese restaurants serving Sushi, Ramen, Tonkatsu and more. Photos or displays of each dish helps with making your food choices.
Visit: www.mitsuwa.com
Torrance Art Museum
is located in the part of the City of Torrance's Civic Center Campus at 3320 Civic Center Drive. Parking and admission to the museum are free. Open Tuesday — Saturday from 11am until 5pm. This museum had its beginnings as the Joslyn Fine Arts Gallery.
Their focus is on contemporary art displayed in two primary rooms within this small museum. Special emphasis on Southern California artists but also International artists are represented. Exhibitions rotate fairly often. For more information, visit: www.torranceartmuseum.com
Toyota Car Museum is located at 19600 Van Ness Ave; this is only one of two Toyota Car Museum's in the world – the other being in Toyota City, Japan. The museum opened in 2000 but then moved to its current much larger facility in 2010. Toyota first introduced itself to the American consumers in 1957 when it opened its first dealership in the country in Hollywood. Toyota opened its USA headquarters in Torrance in 1967.
The museum is large (33,000 square foot) – it has to be to contain the significant number of historic and milestone vehicles in this collection (100+ vehicles). Toyota traces its roots to a weaving loom invented in Japan in 1924. Proceeds from the sale of the patent for this loom by the inventor Sakichi Toyoda were given to his son with the instructions to start an automobile company. That was in the mid 1930's. The first Toyota vehicle ever released was in 1938 – the model AA and a replica is shown on site.
The first Toyota sold in the USA was the Crown Model in 1958 and an original is on display. Some of their most historic vehicles are the land cruisers – this is the only model continuously sold in the USA since the first model was released in 1961. Its origins resulted from a contract Toyota fulfilled to the U.S. Army in 1950 during the Korean conflict. Toyota was experiencing bad financial problems and a threat of bankruptcy at the time; as a result this order came at the perfect time.
Other notable vehicles on display include the 10 millionth vehicle manufactured in the United States, three very rare Toyota 2000 GTs – only 337 were produced, a great collection of championship winning racing cars, a 1986 Corolla, the first Toyota built in the U.S. and other 1st release vehicles (note the special VIN numbers).
All visits are by appointment only. Visit: www.toyota50th.com
Western Museum of Flight is located at "Zamperini Field" – Torrance's small airport. First a brief history about the person behind the airport's name. It is not often you are still living and have an airport named after you but such was the case of Louis Zamperini (passed away in 2014). His life read like an adventure novel – he moved to Torrance in the 1920's, went to USC on scholarship after winning a race at the state championship. Ultimately he earned a spot on the 1936 U.S. Olympic team (youngest US qualifier).
During WWII the plane he was on crashed into the Pacific after having mechanical problems (8 of the 11 on the plane died right away) but Louis survived for 47 days at sea including an attack on his raft by a Japanese fighter pilot. He became a prisoner of war for more than 2 years after landing on the Marshall Islands and eventually was declared "killed in action". His story is told in great depth by Laura Hillenbrand in "Unbroken" – Laura is also the author of "Seabiscuit".
This small museum is mostly contained in a hangar not far from the actual runway. It explores the aircraft history and flight memorabilia from Southern California's rich aviation history. This airport is home to the Robinson helicopter company and Northrop Grumman still has a plant in nearby Hawthorne – and some of their manufactured planes are on display. A number of war planes and war related aviation items are on display including the powerful Northrop YF-23A "Black Widow II" which is only one of two in the entire US on display (max speed of 1,650+ mph). A much slower and more colorful plane is the Boeing Stearman once owned by actor Steve McQueen and there is a photo of him and the plane taken in 1979 not long before his death.
A very unique plane on display is the world's smallest jet! Its small – a single person can barely fit inside. The museum also has a small library relating to aviation. Prominent guest lecturers from the aviation industry speak as part of their "Celebrity Lecture Series". Open 7 days a week. Visit: www.wmof.com
Lodging
Miyako Hybrid Hotel – this Japanese style eco-friendly boutique hotel is located next to the Mitsuwa Marketplace at 21381 S. Western Avenue. The hotel incorporates a number of sustainable building materials, implements specific methods for minimizing waste and runs solar power from its roof top mounted cells. There are even car pool only parking spots close to the lobby.
Visit: www.miyakohybridhotel.com
Restaurants
Yellow Fever is located at 24416 Crenshaw Blvd in Torrance. Perhaps the name could be construed as being somewhat controversial – and you might wonder about the quality of food in a restaurant with a name such as this – in reality the name refers to anyone infatuated with things Asian. Any culinary fears you may harbor when entering are quickly assuaged when you try one of their noodle bowls. Our recommendation is the Tokyo Bowl – they don't serve any soups here, but this one perhaps is the most moist and souplike of the bowls.
Refreshingly their Matcha green tea is served unsweetened. Very friendly young staff. And we must mention they don't encourage tipping (there is no spot on the credit card receipt to even leave a tip)! Note that their parking lot is really small. For more information visit: www.yellowfevereats.com
Shopping
Del Amo Fashion Center is located at 3525 Carson Street. This is one of the larger malls in the entire USA – it is 2 levels and offers both an indoor and outdoor shopping experience. It is not the largest mall in the southland however – that honor falls to Central Coast Plaza in Costa Mesa. The original Del Amo mall opened in 1961 with more added on in the early 1970's. The outdoor shops are much newer. A huge open air parking lot surrounds the mall and there is also a multi level parking garage. Like the South Bay Galleria a few miles away, Del Amo also has an AMC Theatres complex (18 screens). Sears and Macy's anchor this huge mall. Visit: www.delamofashioncenter.com
South Bay Galleria is located at 1815 Hawthorn Blvd just minutes south of LAX airport (with reasonable traffic) off of the 405 Freeway. There is plenty of parking – with a garage on the west side of the Galleria as well as a number of open air spots surrounding the mall. It is Los Angeles – valet parking is also available. This shopping complex is anchored by both Macy's with its faux brick exterior and Nordstrom. There is a AMC movie theatre complex on site. Free Wifi is available in the food court with some coverage on the 1st and 2nd floors. Visit: www.southbaygalleria.com