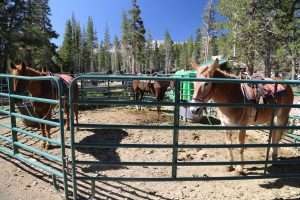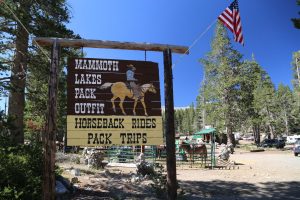 Do you want to venture deeper into the Eastern Sierra's without having to drive a car or expend too much energy. A simple and relaxing method of transportation is on horseback. Some of the local companies are listed below. You can also visit this link for more pack station listings.
Agnew Meadows Pack Station offer two hour or half day horseback rides from Agnew Meadow. PHONE NUMBER 760.934.2345.
Mammoth Lakes Pack Outfit is located on Lake Mary Road just past Twin Lakes. They offer rides into the high Sierras for 3 or 6 days at a time. They also offer photography workshops and semiannual horse drives. For more information call them at PHONE NUMBER 760.934.2434. www.mammothpack.com
McGee Creek Pack Station is located on the McGee Creek Road near Crowley Lake. They offer trips to a 12,000 foot pass in a seldom seen section of the John Muir Wilderness area. PHONE NUMBER 760.935.4324. www.mcgeecreekpackstation.com
Red's Meadow Resort & Pack Station is located at Red's Meadow past the Minaret Vista. Besides horse riding trips they offer a wagon dinner ride near Rainbow Falls. Trips are guided through the John Muir and Ansel Adams wilderness areas. PHONE NUMBER 760.934.2345.
Sierra Meadows Ranch is located on Sherwin Creek Road near Mammoth Creek. Besides horse rides they offer other western events. Call for details. PHONE NUMBER 760.934.6161.
A good list of most of the Pack Stations scattered up and down the 395 is available here: www.owensvalleyhistory.com/pack_stations/page54.html