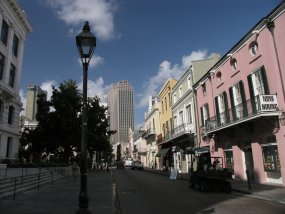 Welcome to Southern Louisiana! Or if you prefer, Laissez les bons temps rouler (let the good times roll). Here, in the "south" the people are friendly, the food is amazing and music is an ingrained part of people's daily life. It has been several years since the disastrous events of Hurricane sisters Katrina and Rita.
Today there is still some evidence of their disastrous swaths but now you actually have to look to find it. Organizations such as Global Green Holy Cross, and Brad Pitt's Make it Right, are helping to provide affordable and "green housing" in the lower 9th ward. New Orleans is back in business and tourism is on the rebound. With affordable prices, fantastic food, friendly locals, a general relaxed way of life, and all the attractions that were here before the "storm", there is no good reason to stay away. New Orleans is a multicultural city defined by its history, music and culture- did you know famed French Artist Degas actually lived here for a short time,
Napoleon was granted a house in case he made it to New Orleans during his exile, this is the birthplace of Jazz, and of course is a city synonymous with Mardi Gras.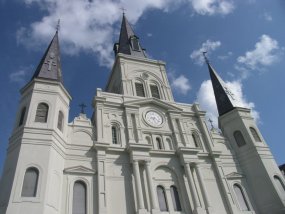 This is a detailed 5-day Itinerary which includes several days in New Orleans and the French Quarter and visits to small towns all located within a several hours drive of the city. In addition we highlight attractions and visits with local artists and business owners.
We will get you off the beaten path and will highlight those "hidden gems" that you can only find by exploring the rural southern Louisiana countryside. Want our recommendation for a bayou fan boat tour, or where the locals go to hear top Zydeco and or Cajun music?
With the variety of Cajun food and flavors, you could certainly do just an "eating tour" of Southern Louisiana. Find out about the best crawfish in the south, the best Muffaleto shop in New Orleans and beignets, or our top choices for bread pudding – …click here to read more about these and other highlights of our 5 days in New Orleans and vicinity.