This page contains general information about traveling and sightseeing in New Zealand. These items below are based upon a few things the author experienced while traveling the South Island.
Tracks – In New Zealand all hiking trails are called Tracks, and people who hike these are called Tramps, and the "sport" of hiking the "Tracks" is called "Tramping". In other countries this same outdoor activity would be described as simply backpacking. There are some very well known tracks, such as some in the Mt. Cook area, the Rees Dart Track, and some in the Fjordland area such as the Milford Track near Milford Sound.
Other famous tracks on the Southern Island are the following and are worth looking into:Hump Ridge (southern South Island), Copland Track/Mt. Cook, Queen Charlotte Track, (Marlborough Sound), & the Abel Tasman Coastal Track (North on the South Island).
Hitch Hiking while frowned upon in on some countries thrives in the summer time in New Zealand (even in the rain!). For some travelers this is their only way to get around the country. I saw many hitchhikers near the major tourist attractions – and picked up quite a few as well. Most are travelers and picking them up is a good way to meet people from around the world.
Sleeping in the Car is a cheap alternative to hostels or even campgrounds. New Zealand has so few people in most of the South Island relative to other populated countries, that finding quiet secluded places off the road is relatively easy, unless you are in or near a larger city of which there are only a few of those on the South Island. Most towns and even the really small places have a public bathroom where you can do some quick under cover laundry and cleanup. Some campgrounds also may have showers – and might charge you a small fee for taking a shower.
Fishing is extremely good in parts of New Zealand. There are many fishing guides located throughout the South Island. Visit this site first: www.fishing.net.nz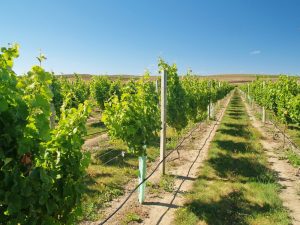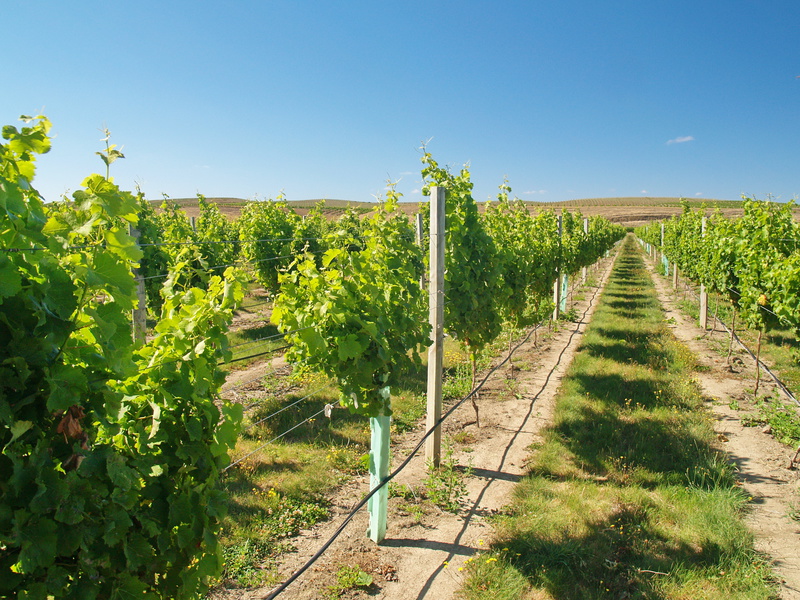 Wine Tasting is very popular in the Marlborough Valley on the north part of the SouthIsland not far from the town of Blenheim. There are maps you can pick up of all the wineries which offer wine tasting. This is New Zealand's largest wine tasting area – if you enjoy sweet wines, the Rieslings are particular good from this region.
The authoritative website on this region is: www.marlborough.co.nz or also visit the association of local wineries: www.winemarlborough.net.nz
Sand Flies are pesky little black flies that bite. They seem to congregate in certain areas near water. There are certain places in New Zealand that when telling friends about your trip, the sand flies will dominate your memory. Fortunately these areas are more isolated and are definitely not the norm.
A good place to see Penguins is at the Oamaru Penguin Colony located at 1 Thames Street in Oamaru. A photo of the train tracks in Oamaru is seen above at the top of this page. The best penguin viewing times are in the evening just before dark. There is even a penguin viewing theatre built above the ocean here. You know you are getting close to the penguin visitor center when you see the "Slow, Penguin Crossing" sign next to the road. Leading up the cliffs above where the penguin viewing theatre is located is a nice trail – there are great views of the ocean here. If you are traveling with kids be *very* careful as there is no railing along this narrow trail. Visit www.penguins.co.nz for more information.
Misc Souvenir items: Be sure to pick up some of the Kiwi Soap. This green soap is complete with real black Kiwi seeds inside. It even smells like a kiwi – makes great presents. Also many of the souvenir shops carry very fancy small key chains – again these can make great presents.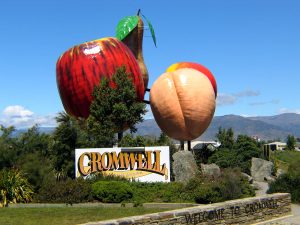 Fruit – the summer time in New Zealand is an excellent time to go "fruiting". Two such areas are the Marlborough Valley area and the lands around the town of Cromwell. Cromwell is a small town between Wanaka & Queenstown.
There are some excellent fruit stands near Cromwell – in general this area of the South Island had the best freshest overall fruit. Many stone fruits such as Cherries, Peaches & Apricots. Mostly there are fruit stands next to the main roads, but there are some U-pick places too.
Ruby Rock is a type of precious gemstone only found near the town of Hokitika – this rock contains Ruby, Saphire and Tourmaline. Artists Gerry and Corrie have their own Ruby Rock gallery, the finest one the author found, in Hokitika at 21 Tancred Street. Visit www.nzrubyrock.com for more information.