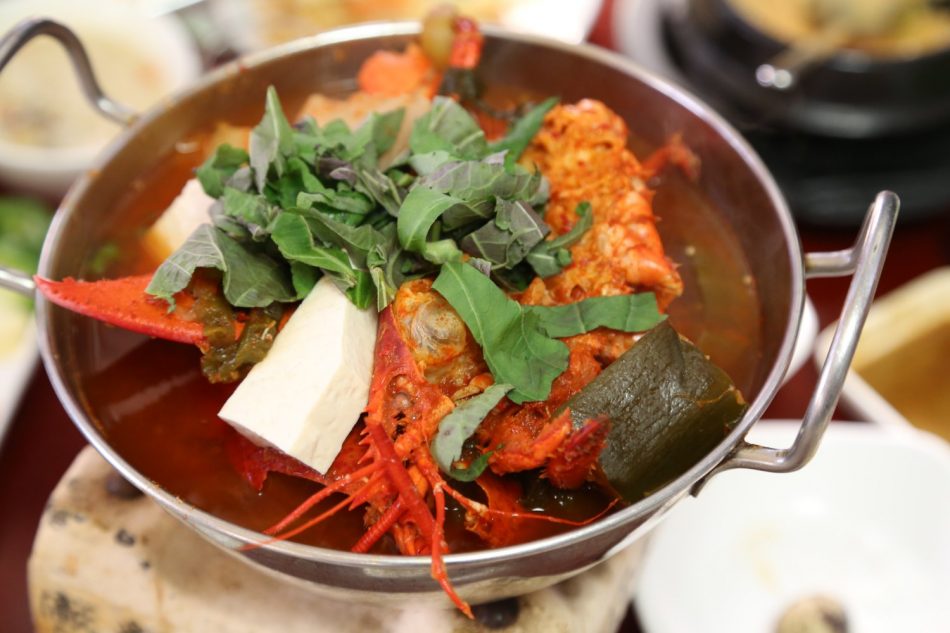 San Francisco more then most cities of its size, contains a culinary delight of restaurants that specialize in cuisine's from around the world. On one block you can find a mix of Chinese and Italian restaurants. On another block in the same vicinity you may find a Thai restaurant sitting next to an Ethiopian restaurant. There are several distinct areas in San Francisco that are known for a certain type of cuisine. North Beach is known for its Italian food, Chinatown for its Chinese food, Japan town for its Japanese food, and Fisherman's Wharf for fresh Seafood. In general, the food is excellent in The City by the Bay. However, there is a price that comes along with good food. Just how much do you want to pay? If Dave has eaten at any of these restaurants listed below he will be sure to give a critique and his opinions. The prices listed below are for dinner only. This is only a small list of restaurants – as there are literally hundreds of restaurants in The City. If you have eaten at one please email your comments to dave@pon.net Prices are subject to change without notice.
(Dave's Tip) Two very "romantic" places in The City not to mention great views are:
The bar & lounge at the top of the SF Marriot and Harry Denton's Starlight Room above Union Square
Looking for a sizzling hot lounge in the City? Infusion has been voted by Conde Nast Traveler magazine as one of the Top 35 Newest and Hottest Nightclubs in the World! www.infusionlounge.com
All Phone Numbers are in the 415 area code unless otherwise noted.
Betelnut is a good Asian restaurant serving a variety of cuisines from Korean to Chinese food. The prices are modest and most of their dishes are a delicacy. This is a VERY crowded restaurant on Friday nights and or the weekends. You know you are close to this restaurant when you see all the people waiting outside. Website: www.betelnutrestaurant.com
Caffe del Lucchi is located in one of San Francisco's prime corner locations – at the junction of Columbus and Stockton streets in North Beach.

The building is instantaneously recognizable – the focus here is on various Italian bites including pastas and paninis. Also nice desserts. Winner of a number of food awards over the years. Some outside seating available – nice place to relax in the Fall months diners outside have plenty of people watching opportunities. Visit: www.caffedelucchi.com

Calzone's Restaurant is located in North Beach (Little Italy) and appropriately serves a variety of thin crust pizza, pastas and Italian styled seafood.

As a twist based on their location – with both Italian and Asian influence of North Beach and nearby neighborhoods, they offer homemade Italian pot stickers (sausage, wild mushrooms with ginger paired with a soy-sesame sauce). Outdoor seating with heat lamps for the often chilly San Francisco weather. Popular night spot as well, especially on the weekends. Open until 1am. Visit: www.calzonesf.com
Campton Place Restaurant is rated four stars. They are located just north of Union Square in the Campton Place Hotel at 340 Stockton Street. They are open for the most part from 7am until 10:30pm. Dinners start at $30 and semi-formal attire is required. Dining takes place in a intimate elegant atmosphere. Many of the dishes have an Asian influence. Reservations are suggested. Phone Number (415) 955-555. Visit: www.camptonplacesf.com
Carnelian Room is rated 3 stars. They are located atop the Bank of American Building in the Financial district, located downtown at 555 California Street. This restaurant is on the 52nd floor and great views of The City will greet you from the window dining. They are open from 6pm until 10pm every day. Reservations are suggested. I have heard that although the entrees are rather small the views more then make up for it. I personally would rather spend my money for good views and healthy portions. Semi-formal attire is required and the prices range from $50 to $65. Continental cuisine is served. Phone Number (415) 433-7500.
Cliff House is located 6 miles west of downtown at 1090 Point Lobos. They are rated 2 stars and serve seafood. Reservations are required, no exceptions. Dress is casual. Prices range from $18 to $29. Website: www.cliffhouse.com Phone Number (415) 386-3330.
Delfina serves excellent Italian food. They are located at 3621 18th St. cross street: between Guerrero & Dolores in the Mission District. Prices $13 to $22. PHONE (415) 552-4055
Fior D' Italia is located in the heart of North Beach at 2237 Mason Street. This is America's oldest Italian restaurant. This location is not as crowded as say the Financial district or the Embarcadero Center. Reservations are suggested and dress is casual. They are rated 2 stars. Due to a fire in 2004 this restaurant moved locations – before the fire they were in their current location since 1886. Prices range from $12 to $30. They are open from 11:30am until 10:30pm Phone Number (415) 986-1886. Website: www.fior.com
Foreign Cinema shows movies during dinner, very trendy. 2534 Mission Street Between 21st and 22nd Street PHONE (415) 648-7600. Prices range from $16 to $24. For a review please visit: Visit: www.foreigncinema.com
Dining Room is located in the Ritz-Carlton at 600 Stockton Street. They are rated FIVE stars (incredible)! They are open from 6pm until 9pm every day except Sunday when they are closed. Reservations are required and dress is semi-formal. Prices range from $65 to $100. French cuisine is served. Phone Number (415) 296-7465.
Farmer Brown is located at 25 Mason Street – and serves dinner until midnight. They serve southern cuisine mixed with local Bay Area ingredients. More info? Visit: www.farmerbrownsf.com
Fog City Diner (appears from time to time in a local comic strip) is located at 1300 Battery Street. Prices range from $11 to $19. Phone Number (415) 982-2000 www.fogcitydiner.com
Empress Of China is located in Chinatown on the top floor of the China Trade Center building at 838 Grant Ave. They are rated 2 stars and their prices range from $10 to $15. Reservations are suggested and dress is semi-formal. Phone Number (415) 434-1345.
Website: www.empressofchinasf.com
Globe Restaurant is located at 290 Pacific Ave and they are open until 1am. Good food served regardless of the time of day or night you eat here! Phone Number: (415) 391-4132
Grubstake is a small cute little restaurant, partially housed in an old rail car at 1525 Pine Street (between Van Ness and Polk Streets). You want a very late night dinner? This is the place to come to! They are open until 4am – one of the latest dinner serving establishments in The City. They also serve Portuguese food. More info Phone Number (415) 673-8268 or visit their website: www.sfgrubstake.com
Hayes St Grill for best seafood in trendy neighborhood. Website: www.hayesstreetgrill.com
Hotei Japanese Noodles + Sushi is located at 1290 9th Ave in the Sunset district. They are known for their soups and Sushi – excellent place to drop yourself for 30 minutes to an hour on a cold SF foggy windy day. They are open for lunch and dinner. Small dining area and you may have to wait for seats to open up. Public parking garage next door or fight for a spot on any of nearby streets. Visit: www.hoteisf.com for more information or call (415) 753-6045
Ideale in North Beach is located at 1315 Grant Ave PHONE (415) 391-4129
Iron Horse is located just east of Union Square at 19 Maiden Lane. They are closed major holidays. They are rated 2 stars and serve Northern Italian Cuisine. Reservations are suggested and dress is casual. Street parking is available. Prices range from $15 to $30. Phone Number (415) 362-8133.
John's Grill is located at 63 Ellis Street, which is about 2 and a half blocks south of Union Square. They serve continental cuisine and dress is semi-formal. Reservations are suggested. Prices range from $17 to $27. This restaurant is home of the Maltese Falcon, the golden falcon that was used in the old Humphrey Bogart movie. They are rated 2 stars. Phone Number (415) 986-0069.
Website: www.johnsgrill.com
Julia Restaurant comes highly recommended and is located at 2101 Sutter St. Phone: (415) 441-2101 It is run by well known chef, Julia McClaskey.
King of Thai Noodle shop is located right behind/south of Macy's in Union Square at 420 Geary St. It is a very affordable eatery with good food and is very central to many of the Union Square shopping stores. Lunches and dinners start at $5.25 – the soups are excellent, other noodle dishes served as well. Downstairs tables, with individual seats against the wall and upstairs dining available. Service is excellent and very fast. During the heart of the lunch or dinner hour expect to wait. If you are waiting, waitresses may take your order at the door before you are seated, so that when you do get seated, your food will soon follow. Phone Number: (415) 346-3121
Kokkari Estiatorio is simply the best upscale Greek food within San Francisco. Not cheap but the food is exquisite. Beautifully decorated inside. Valet parking available. Open for lunch and dinner. Nearby street parking is metered, limited to 1 hour per space – so you may have to run out and move your car or add change to the meter. Gweneth Paltrow and Chris Martin from Coldplay ate here a few years back. Highly recommended by Dave. Visit www.kokkari.com for more details. Phone Number (415) 981-0983 They are located at 200 Jackson Street (at Front).
Little Baobob is a great very small restaurant very popular with the locals and always crowded. This is actually two small restaurants located within a block or two of each other in the Mission District. The first restaurant is called Little Baobob and the second one is called Bissap Baobob. Great Ethiopian food. Very inexpensive. Good vibe at either restaurant. Visit: www.bissapbaobab.com for more information, contact info and directions.
Lulu for a fun time with small or large groups and great food near the convention center and Modern Art museum. Phone Number: (415) 495 5775 Address: 816 Folsom Street – Website: www.restaurantlulu.com
Mama's Kitchen located at 321 Kearny St is the place to go for one of the best breakfasts in town. Phone Number (415) 982-6262
Mandalay SF is located at 4434 California Street – 5 minutes drive from 19th Ave in the Inner Richmond District. This restaurant has been serving very tasty Burmese food since 1984. When they open for dinner on the weekdays at 5pm, generally there is a short line already waiting to get inside. Their tea leaf salad is very popular as is the Rainbow Salad (prepared with 20 ingredients). And yes your server will go through each ingredient if you ask here. Phone Number (415) 386-3896. Visit: www.mandalaysf.com
Marienette on Steiner off Chestnut for bakery and deli exactly like you'd find in Paris. 3352 Steiner St PHONE (415) 614-2941
Mezes is located on Chestnut and and serves inexpensive Greek food. Upstairs and downstairs dining. The lamb dishes are the best here. Closed for lunch – open for Dinner only. www.mezessf.com 2373 Chestnut St (@ Divisadero) PHONE (415) 409-7111
Molinari's Delicatessen is a San Francisco institution – having been founded in 1896. This is supposedly the oldest deli in the country west of the Rocky Mountains. They offer a large variety of sandwiches but are also well known for their olive oil from Italy, cheeses and sausages. Located in North Beach – they are at 373 Columbus Ave.



Naan "n" Curry has a number of San Francisco locations – the one we visited is located at 642 Irving Street between 7th and 8th Streets. This is a Pakistani and Indian restaurant. They have implemented several ideas in order to keep their food prices down for their customers. They merely have 2 or 3 menus lying on the table near the cash register. You choose your food here and tell the cashier. Then you pick out your table and grab your plates, utensils and glasses of either water or tea yourself. The tea is excellent. Try the chicken curry. In addition they have a good selection of Naan breads. The Mango Lassi is worth ordering if you enjoy mangoes. Phone Number (415) 664-7225. Visit: www.naancurry.net
New Sun Hong Kong Restaurant is located at a busy intersection (address: 606 Broadway). One side of their building is covered in murals – at times the other side of the building is covered with hanging laundry. Family owned, this restaurant serves a mix of Hong Kong- & Cantonese-style dishes. Looking for reasonably priced Chinese food in a restaurant that stays open super late – this is a good choice (open until 3am daily). Visit: www.newsunhongkong.com


North India Restaurant is located at 3131 Webster Street. They are rated 3 stars and serve Indian cuisine, north Indian, and Pakistani cuisine. Prices range from $10 to $23. Reservations are suggested and dress is casual. Phone Number (415) 931-1556.
Oola Restaurant & Bar is an American Bistro located at 860 Folsom Street. More info here: www.oola-sf.com
Pacific is located in the Pan Pacific Hotel at 500 Post Street. They are rated 4 stars and serve regional American cuisine. Reservations are suggested and dress is casual. Dinner ranges from $25 to $34. Phone Number (415) 929-2087.
Palio D'asti is located in the financial district at 640 Sacramento Street. They are rated 3 stars and serve Italian food. Reservations are suggested and attire is casual. They are closed Saturday and Sunday. Phone Number (415) 395-9800. Website: www.paliodasti.com
Pescatore is an Italian trattoria located between Fisherman's Wharf and the North Beach neighborhood. Located on the ground floor at 425 North Point Street in a Best Western Plus Hotel. The focus is on fresh seafood and Italian cuisine. Open daily for breakfast, lunch and dinner.





R & G Lounge is located on Kearney Street relatively close to the Transamerica building. They've been in this location since 1985. This higher end Chinese restaurant serves decent food – the best dish we had which was small for the price was their whole Peking Duck. This duck has been cooked so that almost all the fat is gone.

Also some nice tofu dishes. If you use the Portsmouth Square parking garage just down the street from the restaurant and bring your parking ticket to the restaurant, they will validate you for 2 free hours. As with other restaurants in this area it can get quite crowded during the weekday lunch hour. Visit: www.rnglounge.com

Rainforest Cafe is located near Fisherman's Wharf – great gift shop along with very exotic restaurant. One of a chain of restaurants. Pretty touristy but neat anyways.

Very exotic inside and it does not feel like you are in San Francisco! Visit their company website: www.rainforestcafe.com


Rose Pistola in North Beach is located at 532 Columbus Ave Phone Number (415) 399-0499
Website: www.rosepistolasf.com
Schroeder's Restaurant is located in the Financial district at 240 Front Street. They were established in 1893. They are rated 2 stars and serve German food. They are closed on Sundays. Reservations are suggested and dress is casual. Prices range from $15 to $25. Phone Number (415) 4231-4778. Website: www.schroederssf.com
Scoma's Restaurant is located at Fisherman's Wharf at Pier 47. They are rated 3 stars and they serve seafood. Reservations are suggested and dress is semi-formal. Prices range from $12 to $55. This is a popular landmark restaurant. Phone Number (415) 771-4383.
Website: www.scomas-sf.com
Slanted Door near ballpark of Ana Mandara in Ghiradelli Square for upscale Vietnamese. For more information visit their website: www.slanteddoor.com They are located at the foot of Market Street along the Embarcadero at One Ferry Building #3 PHONE (415) 861-8032




Swan Oyster Depot where you wait in line for a counter seat and fabulous seafood. Great seafood deli. Hey this restaurant has also been around almost 100 years! Located at 1517 Polk Street at California. Phone Number 4(415) 673-1101
The Stinking Rose. With a name like this, the restaurant certainly stands out further complimented by their fairly prominent colorful sign. An experience here is all about garlic – they advertise the fact they serve over 3,000 pounds of garlic a month! Two California locations, this one at 325 Colombus Avenue and one in Beverly Hills. Even their desserts are garnished with garlic. Visit: www.thestinkingrose.com


View Lounge high atop South of Market's Marriott hotel is a fantastic place to bring a date or to enjoy drinks and snacks. Great large windows give you a bird's eye view of San Francisco. Panorama views here: www.sfviewlounge.com
Zen Thai Restaurant is located just off the 101 (Van Ness) at 771 Ellis Street. Parking in front is metered (credit card reader capable) or on nearby side streets, also metered. The focus is on a diversity of Thai dishes including specials which often change. Johk, a rice porridge type dish which we have often enjoyed for breakfast in Thailand is one of their specialty dishes (only served Fridays and Saturdays from 10 PM to 1 AM).

We have eaten here several times – and have found most of the dishes fairly authentic (certainly more so then most Thai restaurants in California). Excellent som tum and a decent boat noodle soup. For more information visit: www.zenyaithai.net
Zuni Cafe (rated best in USA in one of the James Beard Awards) is located at 1658 Market St. Prices range from $11 to $31. (415) PHONE 552-2522 Visit: www.zunicafe.com