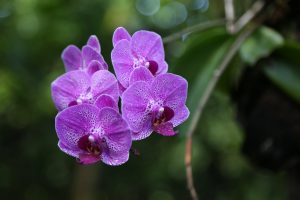 Several years ago you would have had a very difficult time getting to Xcalak via overland transportation. In 1998 the road linking Xcalak and Highway 307 was paved which dramatically cut down travel time. The road into Xcalak has been paved – it used to be dirt several years ago.
For tourists, by far the easiest and cheapest way to get to Xcalak from the rest of the Yucatan is by rental car. From Cancun, Highway 307 is split and double lanes on both sides of the highway to just south of Playa Del Carmen.
The road is in excellent shape. Just south of Playa Del Carmen the road turns to one lane each way. This road is also very good meaning there are no potholes and is well paved. However I need to make a word of caution about the topes or speed bumps. There are usually several of these in the small towns along Highway 307 South of Playa Del Carmen.
Some can be quite harmful to your car if you do not slow for them. Also note that you may see signs for these speed bumps and then the actual bumps will not be there. Or worse yet, I found several bumps that were the same color as the road and there weren't any warning signs. The best advice I can give is to keep a careful eye on the road. You will find that drivers sometime seem to be willing to take chances when passing other cars.
You may also notice that there are usually street-side vendors present at the bumps. This is an opportune time for them to try and sell you their goods as you slow for the bumps. Normal wares are fruits, flowers, or small hand-made carvings.
There are several police checkpoints on the way down from Cancun to Xcalak. Most of the time they will waive you through. Their main concern is that you may be carrying drugs. I was stopped once, stepped out of the car and opened the trunk for them to ruffle through my bags. Satisfied I wasn't carrying any drugs they said to continue on. These check points may look intimidating, however if you try speaking to the officers, usually they will relax and start talking to you. This makes for a much more pleasant encounter.
There are also several chartered air plane flights to Xcalak (there is a small airport just south of town). One such charter company is called AeroCosta and they have flights to Xcalak from Cancun. They can be reached at PHONE NUMBER: 884.0383