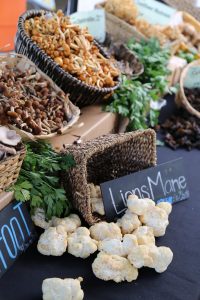 From time to time fully hosted trips are offered – allowing writers to enjoy a destination without the constraints of budget. These are working trips where the writer should acquire as much information as possible about what they are seeing and experiencing.
Content expectations
Every press trip is different and we will coordinate with the author prior to the trip, content expectations.
Generally 2-3 pieces should be posted on Dave's Travel Corner (and will be listed under the Journals section of the site). These posts will have at minium one day front page time (often more) and will be promoted via several of our social media outlets. More pieces are also fine.
700-800+ words is a recommended minimum starting point for word count per piece – some writers submit pieces 1000 or 2000 words – it all depends on the writer and the particular trip.
Pieces that work well include a trip overview, writing about the highlights and main attractions visited or experienced on the trip.
A (often shorter) piece highlighting something from the trip that inspired you can make a good second or third piece.
Links
Generally linking back to an establishment or tour company is fine. If author would like to link back to a relevant article on his or her website, one link within the post is acceptable. Links back to the author's main URL are reserved for the author's bio.
Disclosure
Our general disclosure is here: http://www.davestravelcorner.com/disclosure-policy/
Author may include something like this at the bottom of their piece:
"Disclosure: My trip to "destination" was made possible by "list sponsors here". My opinions and perspectives are totally my own — as always."
Posting Duplicate Content
We have no problem with posting the same content you post on Dave's Travel Corner on your own website or other websites. Google has also indicated duplicate content is not an issue (spammy content is) but that does not apply. We prefer at least one of the pieces to go live on Dave's Travel Corner before your own site, but this is not a requirement.
Photos
Generally it is a good idea to include a few photos per each post. Please upload all photos to each post rather than linking from a third party website. Photos should be uploaded at a minimum of 1500 width. If you only have smaller photos, its better to upload those photos rather than not including any photos in the piece.
Social Media
It is expected the author will promote his or her experience during the trip on social media – the three most common "in the moment" platforms are Twitter, Instagram and Facebook. When possible, Dave's Travel Corner will echo social media promotion at times during the authors trip.
Post Trip Publishing
We require our writers to submit their content on Dave's Travel Corner within 60 days – preferably within 30 days. If additional time is needed, arrangements must be made so we can notify the PR company.