Paris is one of the destinations that you definitely have to visit when coming to Europe. The second to none mixture of glamour, sophistication and culture makes the capital of France a city that you do not want to miss.
This melting pot of cultures is one of those places that offer a really wide range of options in touristic terms, making millions and millions of people, from around the world, surrender to its perfect atmosphere and natural charm.
For you to enjoy Paris in a proper way, you definitely have to come with plenty of time, but since this is not the case of most of travelers, here is a must do in Paris while you are part of a marathonic tour:
The Eiffel Tower
Certainly, the Eiffel tower is the most representative and most famous landmark of Paris. Built in 1889 to be exhibited at the prestigious World fair of the same year, this magnificent construction was the tallest structure of its time. Keep in mind that you at the Eiffel Tower you won't be wasting time climbing stairs, there are lifts available for you to enjoy the most of the Parisian landscape, which by the way is always at its best during the late evening. Opening hours, from 09:30 until 23:00.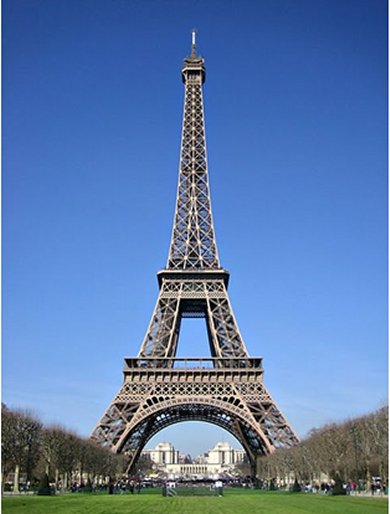 Avenue des Champs-Elysees
The Avenue des Champs-Elysees is the place that everyone visit as soon as arriving in Paris, this wide street has the most exclusive stores together with cafes and interesting cinemas. This enchanting avenue constantly whispers on your ears the dream of buying apartments in Paris, eat nothing but bread and cheese, live of your art and never go back home. However keep in mind that Champs-Elysees is the most expensive real estate area in the whole world, but since this avenue is considered the most beautiful avenue in the world, it makes sense for it to be the most expensive, just keep saving and analyze your possibilities.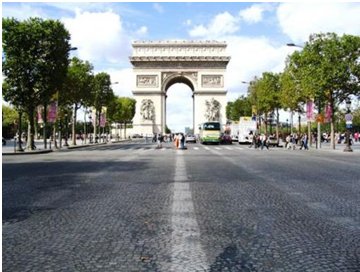 Arc de Triomphe
Completing your visit to Avenue des Champs-Elysees, the Arc de Triomphe is like the cherry on the top of a delicious ice cream. This famous monument strengths the cultural atmosphere of the area, while honoring all those brave men who gave their lives in for France during the Napoleonic and the French revolutionary wars. Arc de Triomphe has 45 meters (148 ft) width and 50 meters (164 ft) height and you have the chance to admire it whenever you please, you can also visit the ground level of the monument daily from 10:00 until 23:00.
If you are having some extra time you do not want to miss the Musee du Louvre and its amazing pyramidal structure or a boat tour on the historical Seine. My final tip is to try to immerse in the French culture, and the best way to do so, is by renting Paris apartments, you will have direct contact with locals, as well as living a real cultural experience.
Author Bio
Maike accidentally on purpose stumbled into writing. She is the daughter of a German father and a Filipino mother, she grew up in Germany, lived in the US, Denmark and currently resides in Barcelona. To see more of her writing follow her on Twitter @antsinmypants15