Esotouric offers a variety of tours in Los Angeles; their name is a twist of "esoteric" and all their tours have an element of this. We joined the founders, the husband wife team of Kim and Richard for their niche historic West Adam's "crime" tour which covers a part of Los Angeles most tourists will never visit – although this neighborhood is fairly close to Exposition Park and relatively close to downtown. As with other neighborhoods in Los Angeles West Adams has been a victim of freeways. The 10 freeway passes right through the neighborhood and this major mass of concrete forms a significant east-west barrier.
For 3 hours we joined the bus tour along with other LA-ophiles interested in the "dark" history of Los Angeles. We drove through quaint neighborhoods with aging homes. Peaceful, so quiet. On the bus it was another story. Our enthusiastic guide, Joan would tell the driver to stop, "stop here" she would say and we would be perched outside of a single story small Mediterranean home similar to all the others in the neighborhood. "Did you know that the husband murdered his wife here in 1930 something" and go on to explain the details – and we would move further down the block to another murder scene. Who knew these nice looking neighborhood blocks held so much gruesome history.
We reached a much larger house, the grounds meticulously landscaped and a rod iron fence stood in front. The stories continued – this is where Marvin Gay was shot by his father in 1984, one day before his 45th birthday (one of the more recent crime scenes you will visit).
One of the more "stupid" deaths occurred on an unassuming neighborhood block in 1930. A Los Angeles Angels catcher drained fuel from his gas tank for his former manager who just happened to run out of gas while visiting. The player, Gus Sandberg then decided to light a match to see if there was any gas left in the tank he drained. Obviously he didn't finish the job – a huge fireball engulfed him and he passed on the next day.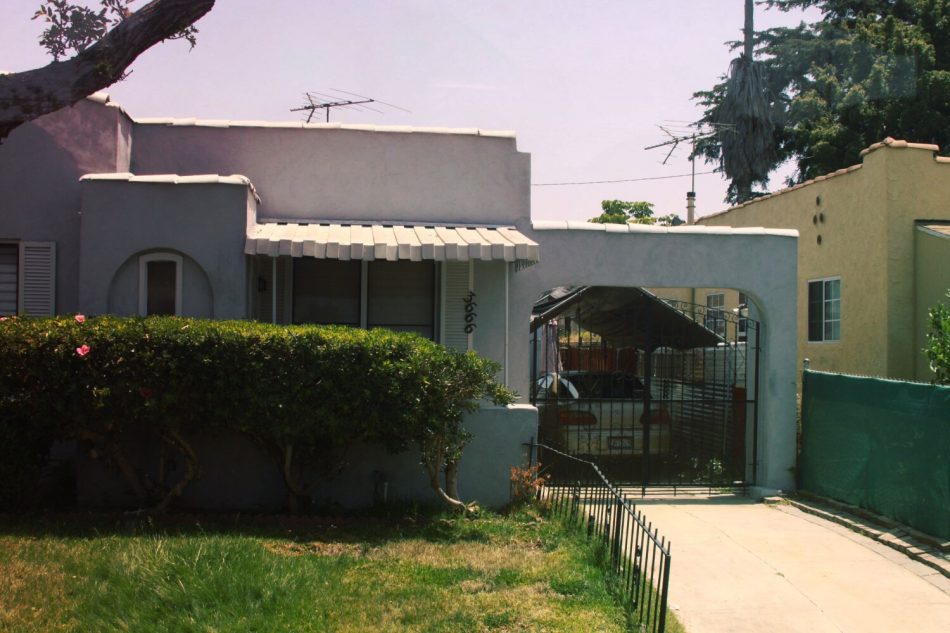 The tour is not all guts and gore – we saw where two kids were stuck in tar pits for 12 hours before anyone noticed – of course today, it took a bit of imagination to envision this (helped by our numerous visits to the La Brea Tar Pits on Wilshire) since homes cover this area. We passed by Ray Charles old recording studio, a 14-room house and a site of a 350 gallon still operation in the late 1920's and LA's shortest street at 15 feet (more like a median). A church where Jim Jones preached even made an appearance towards the end of the tour (Jones is infamous for orchestrating one of the largest mass murders in American history in the country of Guyana in South America – over 900 people were killed).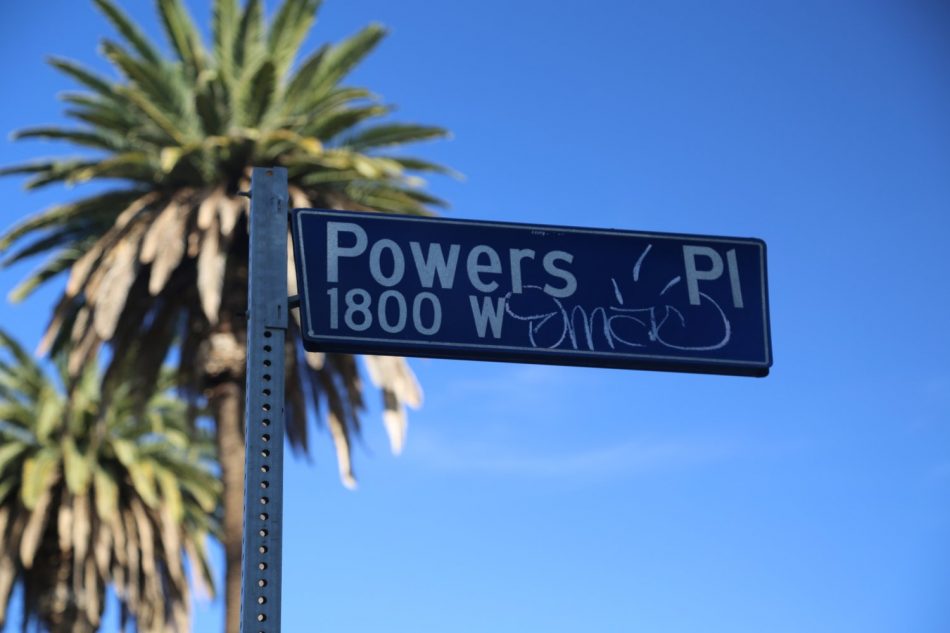 No "crime tour" is complete without a stop at a cemetery – in this case it was the hillside 65 acre Rosedale Cemetery which on a clear day affords one views of the ocean and directly into downtown. This cemetery was founded in 1884 when Los Angeles had a population of, get this… under 30,000 people! The cemetery is notable for several reasons, it was home to the first crematorium west of the Rockies and was the first cemetery in the city to accept people of all creeds and races. As expected it is home to a number of actors, several LA city majors and even a female serial killer. Louise Peete after 19 years in prison continued her killing once she was released, including the lady who helped secure her parole.
Esotouric offers a variety of bus tours around the city year round – including musical, spiritual, architectural and literary tours. The tour guides are lively, and chock full of historical information about the places they visit. They are the ones that make the "scenes" come alive. Their most popular tours sell out rather quickly including the Black Dahlia and Raymond Chandler tours.
Kim and Richard also collaborate on the 1947Project blog: www.1947project.com
For more information and to reserve tickets please visit: www.esotouric.com