A Helping Hand
Resources that extend a helping hand to organizations around the world who are in need of financial and other support. Also visit Study Abroad Programs, and Volunteer/Work Travel, for more information
Dog Meets World is a unique new charity all about bringing people together through photography! With the help of the ambassador toy dog "Foto" and a portable printer, we aim to put a photo directly in the hands of every child in need in the world, often for the first time. No longer just take pictures when traveling, practice TAKE & GIVE Photography! Donate directly or join the community of volunteer Phodographers to share joy worldwide as a photo diplomat!
82 views
Submitted Mar 27, 2010
E3 Imagine has a mission to ENLARGE the souls, ENLIGHTEN the understanding and EXPAND the minds of children and families throughout the world. We are creating and publishing books with pictures of children from all over the world. But we are not just another book company.
63 views
Submitted Nov 18, 2011
empower individuals to take action to sustain and enhance our water planet
390 views
Submitted Feb 26, 2010
trips that benefit environmental preservation and community development
168 views
Submitted Feb 26, 2010
Investours is a non-profit organization providing socially-responsible tours and to poor communities where participants visit hardworking entrepreneurs in need of small loans to improve their lives. Tourists listen to the entrepreneurs? business ideas and choose which projects merit investment. The group tour fees are then pooled and offered to the selected entrepreneurs as an interest-free small loan.
49 views
Submitted Feb 26, 2010
is the first grass-roots alliance uniting adventurers, tourists, travel agencies, and outfitters ? everyone who loves to travel, and sees travel as a positive force in the world
568 views
Submitted Feb 26, 2010
Hello, my name is Anja. I'm a traveler who writes and a writer who travels. On this little corner of the online universe, I will be recording my journeys. Whether I'm traveling through the back roads of some faraway country or sitting in my Brooklyn apartment on a rainy night
65 views
Submitted Jun 18, 2010
Fly for Good was started by a group of people who have really not done much of anything but service travel and then travel ourselves to experience culture and do humanitarian work overseas.
69 views
Submitted Nov 15, 2012
You can donate to the poor. Go on a pilgrimage visiting the poor in the Caribbean and Latin America. Attend a special event rasing money for the needy. Buy handcrafted cards or send an eCard
198 views
Submitted Feb 26, 2010
Whether you are a student or professional, gain practical hands-on sustainable development experience by volunteering or interning with one of our partner organizations abroad.
187 views
Submitted Feb 26, 2010
guess the meanings of words - for each word you get correct, they donate 20 grains of rice through the UN World Food Program to help end hunger
170 views
Submitted Feb 26, 2010
we liberate slaves around the world and attack the systems that allow slavery to exist
69 views
Submitted Feb 20, 2011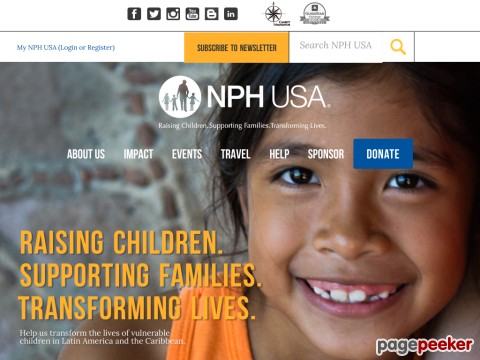 For more than 40 years, Friends of the Orphans has worked to end the vicious cycle of poverty by giving safe and loving homes and brighter futures to children in Latin America and the Caribbean. We do this through fundraising and volunteer efforts that support Nuestros Peque
63 views
Submitted Jul 12, 2010
Inspired by the conservationist efforts of its founder Kuki Gallmann, The Gallmann African Conservancy engages in cultural, educational and environmental research. Ol ari Nyiro, our hundred thousand acre wildlife reserve in Kenya, hosts these activities
134 views
Submitted Feb 26, 2010
Mission: To expose inner city girls to the cultures of the world.
51 views
Submitted Nov 10, 2014
With a passion for adventure and social justice, I have been able to create a hybrid business which allows me to live my dreams while supporting others. Though it is a risk, it is a risk worth taking.
58 views
Submitted Oct 18, 2014
offering international volunteer trips
171 views
Submitted Feb 26, 2010

travel meaningfully by making in-kind donations to charities all over the world
58 views
Submitted Dec 10, 2014
combining the power of microfinance and technology to beat global poverty
65 views
Submitted Aug 8, 2010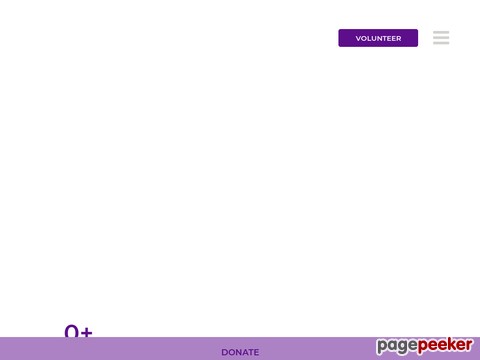 Hands On Disaster Response
Maximum impact, Minimum bureaucracy
We are a US-based, volunteer-driven, nonprofit organization with 501(c)3 tax-exempt status
80 views
Submitted Feb 26, 2010

About Dave's Pick
Category Stats
Listings:
94
Regular:
93
Dave's Pick:
1
Last listing added:
Nov 15, 2017