Adventure Travel
Lets do it. Adventure travel for the adventure tourist! Get out of the house and explore. Around the world adventure trips. Companies that offer adventure trips to multiple International Destinations.
Cameron L. Martindell is a freelance adventure and expedition writer and photographer who is always "Off Yonder: Seeing the world for what it is."
57 views
Submitted May 10, 2013
An adventure travel company with over 20 years of trekking, climbing and touring experience throughout the Himalayan Lands of Nepal, India, Tibet, Bhutan and Pakistan. We offer a varied selection of Western and locally-led trekking adventures and cultural journeys to the world's Great Range.
54 views
Submitted Jul 15, 2012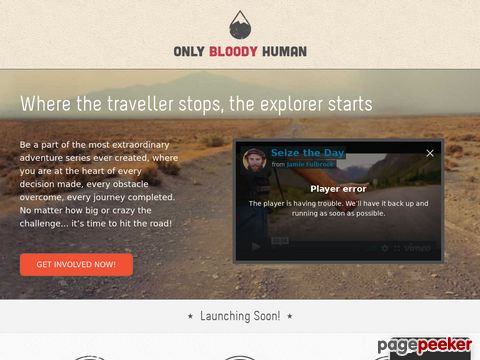 Be a part of the most extraordinary adventure series ever created, where you are at the heart of every decision made, every obstacle overcome, every journey completed. No matter how big or crazy the challenge... it's time to hit the road!
59 views
Submitted Mar 9, 2013
more than 125 original adventures in 42 countries throughout the great mountain ranges of the world
68 views
Submitted Jul 15, 2012
Our objective here at OutsidePursuits.com is to provide you with gear reviews to give you the information you need to make an informed decision on what to buy. We also have in depth guides on how to do all of the outside activities on our site so you can enjoy the great outdoors!
35 views
Submitted Dec 1, 2016
Roz is a solo ocean rower and environmental activist
58 views
Submitted Jul 28, 2013
Outdoor Adventure Blog! Camping, backpacking & road trips
39 views
Submitted Feb 15, 2016
Tour Operators
56 views
Submitted Jul 15, 2012

dive with the great white sharks off the coast of S. Africa
57 views
Submitted Jul 15, 2012
spiritual retreats and ecotourism adventure travel for personal growth and empowerment focused on the spirituality and traditional medicine of hill tribes and indigenous people of the world
57 views
Submitted Jul 15, 2012
.. offers fun things to do while you travel the world. No matter what country you&#39
53 views
Submitted Jul 8, 2013
Guided expeditions to the worlds' most amazing summits. Join a team of professional rock climbing guides as you summit some of the world's most beauitufl
59 views
Submitted Jun 3, 2013
storm chasing in the USA midwest - stalking tornadoes and other extreme weather events
57 views
Submitted Jul 15, 2012
We are Michael & Melissa Harlow and we have explored the world filming, photographing, diving, hiking and much more in search of adventure.
54 views
Submitted Sep 29, 2013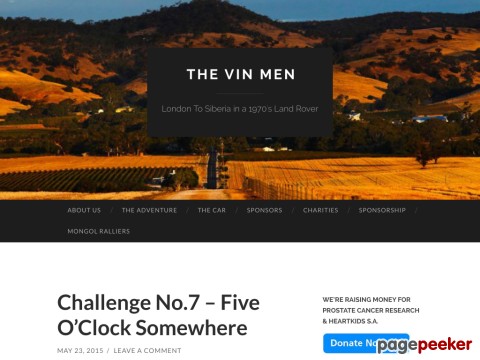 London To Siberia in a 1970s Land Rover
43 views
Submitted May 27, 2015
train with this mask prior to climbing mountains
62 views
Submitted Mar 22, 2014
In the summer of 2009, Nicolas Rapp decided to take a break from his Art Director job at The Associated Press to attempt a one-year overland travel around the world in a 1996 Toyota Land Cruiser. He was back in New York in February 2011 after traveling 15 months and 37,000 miles.
59 views
Submitted Jul 14, 2013
The Guide to Adventure Wildlife Travel
70 views
Submitted Jul 15, 2012
In September 2012 Rich, Nick and Sasha are giving up their jobs, clambering into a Tuk Tuk and driving it around the world in order to:
83 views
Submitted Jul 15, 2012
underwater polar exploration
58 views
Submitted Mar 16, 2014

About Dave's Pick
Category Stats
Listings:
83
Regular:
82
Dave's Pick:
1
Last listing added:
May 25, 2017