Airplane Travel Gear
Finally a travel pillow that works!! The Complete Support Travel Pillow has it all! Ultra-soft Memory Foam, washable and removable velour cover, lateral head stabilizing supports, large format media pouch, a rear headrest, toggled drawstring for total support, bonus memory foam ear plugs and a water-proof compact carrying pouch. Say good-bye to Travel Neck Syndrome and embrace the only travel pillow that delivers Complete Support. Choice of grey or black.
229 views
Submitted May 18, 2010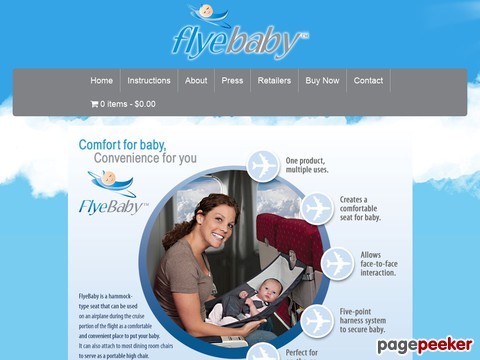 The ONLY multi-use product of it
215 views
Submitted Apr 24, 2010
Give your luggage it's own identity. Your contact details and travel itinerary are stored securely online and are not on open display on your bag. Give yourself peace of mind- use a globalbagtag
250 views
Submitted May 24, 2010
Gogo provides coverage over the United States and about 100 miles beyond the border, select airline internet access while in flight
222 views
Submitted Jun 21, 2010
FLEX-SEAT - Cost Effective Reclining Accommodations for Airlines
220 views
Submitted Apr 25, 2010
protect yourself from reclining airplane seats
212 views
Submitted Mar 16, 2010
great alternative to strollers
214 views
Submitted Mar 17, 2010
"What sounds to be one of the most disgusting sites on the web is actually one of the funniest. A comprehensive collection of "barf bags" from airlines worldwide, this site has pictures and descriptions for each one (none are shown used). If you've ever been curious about the world of the barf bag, this is the place for you!"
205 views
Submitted May 23, 2010
headrest protector for airplane seats
195 views
Submitted Mar 16, 2010
The most revolutionary travel pillow ever invented. TravelRest has literally stretched the concept of an inflatable travel pillow with its patented ergonomic shape and tethered design. Attaching to any seat back, the pillow nestles against your head and neck providing unparalleled support and comfort while in flight or on the road.
281 views
Submitted Feb 26, 2010

About Dave's Pick
Category Stats
Listings:
10
Regular:
10
Last listing added:
Jun 21, 2010