Frequent Flyers
If you are a frequent flyer or you have questions about frequent flying and the available perks, visit these fine sites.
MilesGeek was established by Jed Stafford a professional traveler for more than 10 years. Over the years the idea of MilesGeek was born after booking multiple around the world itineraries using points and miles. A funny thing happened along the way, was I found I enjoyed writing about the people and destinations of our travel much more so than the daily mileage hacks that were constantly changing.
1 views
Submitted Nov 15, 2017
My name is Shawn Coomer and I am the Managing Editor of Miles to Memories. I have spent the past decade traveling with my family & carefully studying travel rewards programs.
41 views
Submitted Oct 22, 2014

Create unforgettable adventures using miles & points!
21 views
Submitted Feb 8, 2013
I have earned and redeemed millions of airline miles and hotel points to travel the world for free. Now I&#39
28 views
Submitted Feb 27, 2013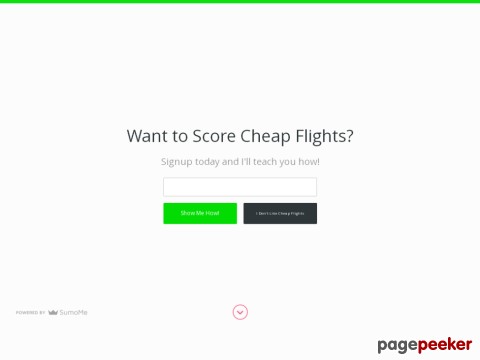 frequent flyer and mileage runs
6 views
Submitted Feb 17, 2016

frequent travel and the points game
13 views
Submitted Nov 4, 2013
As a non-rev, I enjoy traveling. They say we have jet fuel in our veins, and I epitomize that. Ive wanted to do this site for a long time as I feel there is no one place out there that gives us all the tools we need to plan our trips. Enter passrider.com in April 2000!
11 views
Submitted Feb 23, 2015
A Guide to Points, Miles & Free Travel
11 views
Submitted Oct 3, 2013
exchange FF miles and points from one FF miles program to another
322 views
Submitted Feb 26, 2010
PointsHound was started by a few guys obsessed with winning the points game.
11 views
Submitted Mar 29, 2014
Maximize your Travel Points
26 views
Submitted Feb 19, 2013
We think flyers need better information when they shop, and that airlines and distributors deserve a platform to supply it. So we decided to do something about the problem by building the definitive platform to provide data, content and tools all focused on differentiation.
7 views
Submitted Dec 19, 2015
Maximize the value of your frequent flyer miles and other travel points
22 views
Submitted Jun 18, 2010

I&#39
13 views
Submitted Mar 10, 2013
These days I pay for my travel almost exclusively through the use of miles and points earned through credit card spending. Just about every dollar I spend comes back to me in the form of earned rewards. This year alone, I am projected to fly over 100,000 miles, mostly through award redemptions. When I'm not traveling, I manage my college startup remotely.
27 views
Submitted Oct 27, 2015
Most frequent flyer miles are earned on the ground. When you become a travel hacker, you'll start padding out your own mileage accounts, then you'll redeem them for high-value trips.
14 views
Submitted Jun 15, 2012
Follow me as I travel the world using Points & Miles. I will show you how you can too!
5 views
Submitted Dec 17, 2016
Practical Tips to Maximize Airline Miles and Hotel Points!
19 views
Submitted Apr 9, 2010

Velocity the Loyalty Program of Virgin Australia
10 views
Submitted Oct 1, 2013
provides info about several Frequent Flyer miles programs
303 views
Submitted Feb 26, 2010

About Dave's Pick
Category Stats
Listings:
41
Regular:
41
Last listing added:
Nov 15, 2017