Other Airline Info
General Information about airline travel
airline news and commentary
17 views
Submitted Mar 16, 2010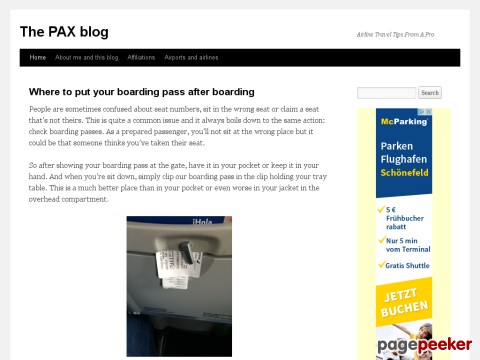 Airline Travel Tips From A Pro
13 views
Submitted Mar 15, 2016

air travel related blog
20 views
Submitted Apr 9, 2010
a global map of all planes in the air at any one time
37 views
Submitted Nov 8, 2014
Aviation Photos, Airline Fleets & more - Just Aviation
19 views
Submitted Mar 27, 2010
PlaneTalking Live follows on from PlaneTalking.com with a greater focus on actual experiences in the air and on the ground. This may be a specific flight, hotel, car, event or any lifestyle
15 views
Submitted Dec 22, 2010
Tell Planely which flights you
14 views
Submitted Jan 6, 2011
reasonably priced access pass that gives you entry to a number of lounges around the world
32 views
Submitted Feb 26, 2010
Airport Directory and Major US Airport Codes
16 views
Submitted Aug 7, 2010

daily posts on airfare sales, the airline industry, passengers' rights and everything else you need to know before you travel
160 views
Submitted Feb 26, 2010
This website features a travel search engine that addresses the entire route by integrating rail, road and air connections.
25 views
Submitted May 30, 2012
SeatID's solution, which uses data from Facebook, LinkedIn and other social networks, allows travelers to look at people with similar interests on the plane and then book a seat accordingly.
24 views
Submitted Jun 23, 2012
the deals no one else knows about
11 views
Submitted May 2, 2016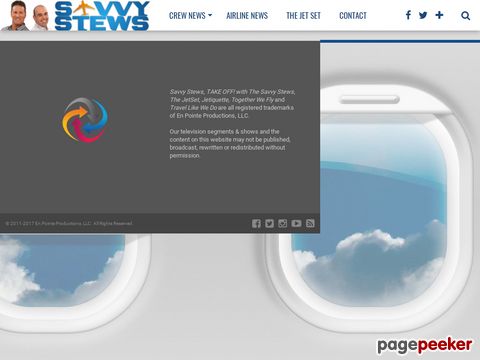 The site provides industry analysis and expert opinions regarding travel, customer service, the airline industry, airfares, in-flight service and airport related topics. Sky Steward also serves as a resource for several national media outlets, including USA Today, The Wall Street Journal, MSNBC, NPR, Travel Weekly and Fox news
12 views
Submitted Jun 20, 2010
If you
35 views
Submitted Jun 20, 2010
The blog of a points and miles obsessed travel junkie and PR pro based in NYC.
3 views
Submitted Apr 24, 2017
information about the 555 seat airbus
239 views
Submitted Feb 26, 2010

Today, Terry and his wife Lynn are owners of The Plane Rules, Inc. – a consumer web site designed to level the playing field for the leisure traveler.
16 views
Submitted Aug 12, 2013
Through that passion, and my value of constantly learning, I have learned more about the travel industry – mostly about frequent flyer programs, credit card rewards and hotels.
16 views
Submitted Jun 20, 2013

The Travel Playbook was founded in 2012 by me, Mark Jackson as a way to save time explaining his travel strategies to his friends and family.
9 views
Submitted Jun 18, 2014

About Dave's Pick
Category Stats
Listings:
90
Regular:
84
Reciprocal:
6
Last listing added:
Oct 21, 2017