Backpackers & Budget
Backpacker resources. Budget Travel. See also our Student Travel and our huge Travel Blogger Directory for more info.
Flashpackers
(17)
Affluent backpacking. Often characterized by those who leave their jobs for a while and continue to travel in a backpackers style yet have bigger budgets.
Your experts in budget hotels around the world
45 views
Submitted Jun 7, 2012
Arthur Frommer's Budget Travel magazine is published monthly except for combined issues in December/January and July/August by Newsweek Budget Travel. BudgetTravel.com is the website for Budget Travel magazine.
204 views
Submitted Feb 26, 2010
If DIY budget travels and adventures are what you are looking for, you are in the right place. We are here to show you how you can 'travel more for less' and how you can have a good time without paying exorbitant prices to enjoy the simple things in life.
8 views
Submitted Dec 17, 2016
A blog for the budget traveler with tips for saving money and budget destination.
54 views
Submitted Feb 23, 2013
Priceless Independent Travel on a Budget
46 views
Submitted Jun 22, 2010
My name is Kash Bhattacharya and Ive been travelling on a budget for the last 4 years, blogging about my adventures
40 views
Submitted Sep 30, 2013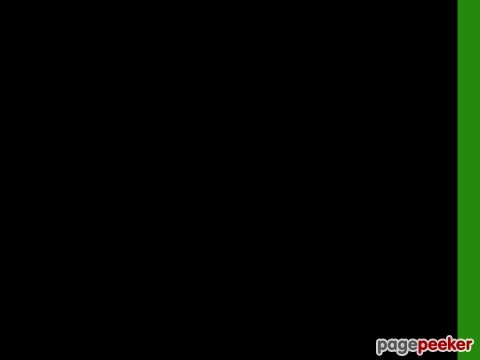 I was looking forward to further my obsession with travelling and the idea of travel blogging struck me! Here, in my website, I keep posting various articles related to travel.
31 views
Submitted Dec 17, 2014
This is NOT a travel site. This is an old-school blog about travel and many other things. And because it's MINE, I write what I want, how I want.
42 views
Submitted Jun 23, 2010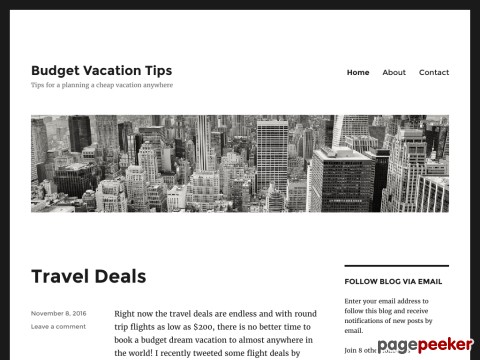 I am an ordinary person with an ordinary income who loves to travel. My friends often ask how I can afford to travel so much so I thought I would share my money saving tips in hopes that everyone can find a way to travel no matter how small their budget.
10 views
Submitted Dec 17, 2016
Welcome to Budgeting For Travel. Here I talk about my dream to travel the world, and my plans for making that happen. Traveling is important to me and it's a hobby of mine. I don't know what I would do without it!
29 views
Submitted Jun 12, 2014

the Backpackers' Ultimate Guide to Europe
65 views
Submitted Mar 11, 2010
Im Manouk, the founder of BoB! I love independent, adventurous and worry-free traveling!
33 views
Submitted Jun 14, 2014
Couch Story is here to inspire you, to show you lives of other people out there. It's not about couchsurfing – it's about the couchsurfers. About all the amazing people we meet and about their stories.
22 views
Submitted Dec 24, 2015

I'm Benjamin Jenks and I am Hitchhiking around the USA, since May of 2009, sharing stories of the Goodness of People
41 views
Submitted Feb 28, 2010
a community for those who live to travel...cheaply
45 views
Submitted Jul 11, 2010
blog about solo traveling across the planet with little purpose or direction and even less planning
46 views
Submitted Jul 23, 2010
Here at Elsewhere Man, I focus mostly on backpacking culture. But drugs and festivals can be a big part of that culture, and I've been seeing the former a lot in the news lately, especially in context with the latter
39 views
Submitted Sep 30, 2013
This blog chronicles the travel blogger&#39
41 views
Submitted Jun 13, 2014
Personal tips and information for students and budget travelers planning a backpacking trip through Europe.
339 views
Submitted Feb 26, 2010

Lists around twenty of the major European low cost airlines as well as their routes. Information on cheap European flights organized by country and destination.
594 views
Submitted Feb 26, 2010

About Dave's Pick
Category Stats
Subcategories:
1
Listings:
170 (187 counting subcategories)
Regular:
169
Reciprocal:
1
Last listing added:
Aug 2, 2017