Backpackers & Budget
Backpacker resources. Budget Travel. See also our Student Travel and our huge Travel Blogger Directory for more info.
Flashpackers
(17)
Affluent backpacking. Often characterized by those who leave their jobs for a while and continue to travel in a backpackers style yet have bigger budgets.
In August, I started traveling the world on $15,000. My journey has taken me to Central America and Asia. Now, I want to show you how to start your own adventure.
48 views
Submitted Oct 24, 2014
Im Teddy, thanks for stopping by! I recently moved from my home country of Australia to backpack and explore the South American continent.
54 views
Submitted Mar 8, 2013
backpackers behaving badly - hilarious travel videos!
70 views
Submitted Jun 4, 2012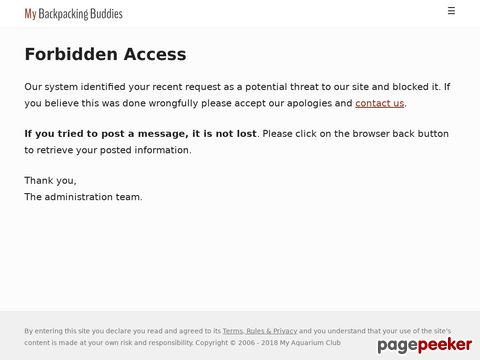 We are a small team moderating My Backpacking Buddies. My Backpacking Buddies is all about knowledge, sharing and fun. It started on 2006 as a meeting place to help enthusiastic people like us and since then it's evolving.
64 views
Submitted May 14, 2010
Hitchhike the World
52 views
Submitted Nov 19, 2014

boots, bikes, boats and beer!
71 views
Submitted Mar 31, 2010

A free, independent, objective, reliable, practical & original travel guide, from backpackers to backpackers
62 views
Submitted Mar 11, 2010
Traveling the World for the Fortune-less
57 views
Submitted Nov 18, 2012
outdoor, backpacker & travel gear blog
63 views
Submitted Aug 14, 2010
Gay Emami is a Tarlac-born cheapskate backpacker (will walk 3 hours just to save $3), an ex-pescetarian (she's anemic now), mouse potato, culture junkie (she can say 'no money' in 7 languages), pseudo hippie, and a retired partyphile. She's got a perpetual hunger for adventure and loves the feeling of being lost (except when running late for a bus).
70 views
Submitted Mar 31, 2010
Travel hacks and tips for backpackers that want to travel on a budget.
52 views
Submitted Dec 20, 2014
This site was started by a few travelers who wanted to document the sights, sounds and loves of their journeys around the world. As great flying enthusiasts (something they for the MOST part have in common), the title was an obvious choice!
54 views
Submitted Feb 23, 2013
Travel tales from the book, Planet Backpacker
68 views
Submitted Jun 17, 2010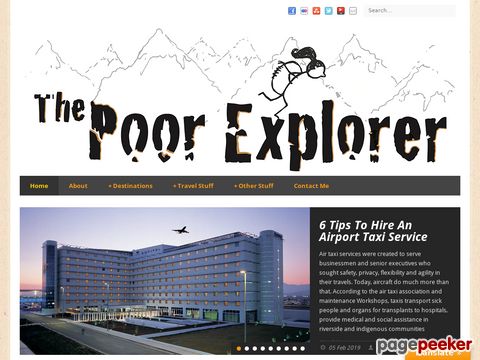 Im Crystal - The Poor Explorer. Im not exactly poor but Im pretty damn cheap when it comes to travel! Follow my blog for a bunch of budget backpacking advice, pretty pictures from around the world and crazy stories plucked from the weird situations I seem to find myself in.
60 views
Submitted Jun 12, 2014

posts from a poor travel blogger
69 views
Submitted May 31, 2012
make a budget at a glance
53 views
Submitted Jul 27, 2013
The hearts desire, but with the money its dire
50 views
Submitted Jun 12, 2014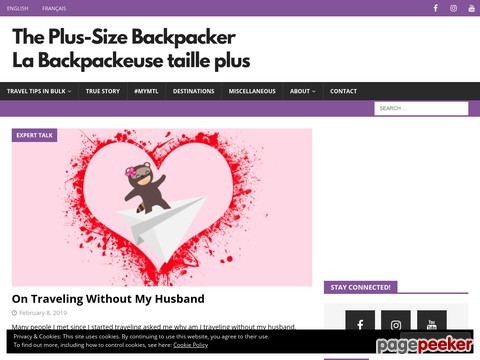 the plus size backpacker
67 views
Submitted May 19, 2013
Ben is traveling the world with his red rucksack
57 views
Submitted Jun 15, 2012
posts from various backpackers and travelers
50 views
Submitted Jul 12, 2014

About Dave's Pick
Category Stats
Subcategories:
1
Listings:
171 (188 counting subcategories)
Regular:
170
Reciprocal:
1
Last listing added:
Sep 29, 2018