Beaches
Beaches - warm sun and sand! Which ocean do you want to be lying next to?
It made sense to start a travel blog for other travelers who love beach destinations! Here we will share our own stories, destination guides, hear from other beach travelers, share photographs and much more.
174 views
Submitted Jan 18, 2014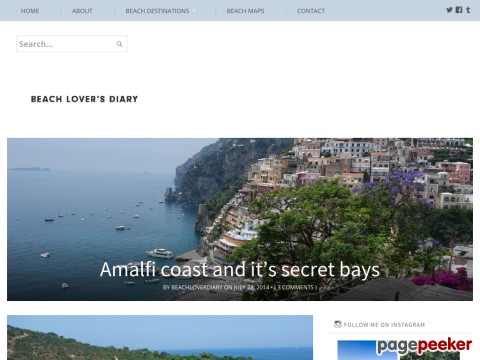 My name is Ieva and I collect beaches. Originally from Northern Latvia, I have always loved beaches, from my happy childhood days at the Riga's long and sandy seaside, I think I have always wanted to compensate for the short summers and unpredictable weather by going little too crazy about summer holidays. So there is no doubt, summer is definitely my favourite season and for me it means only ONE thing – beaches as much and as often as possible. Having lived around Europe from Hungary to Slovenia and Switzerland, I currently reside in UK running marketing & design dep. for growing mattress company – while trying not to be too guilty by planning every possible getaway to the new beach destinations.
93 views
Submitted Jul 9, 2017
I am interested in beach travel destinations because I love going to the beach. I am always looking for a new beach destination to explore and enjoy. I put a lot of research into finding new destinations I can travel to.
111 views
Submitted Nov 2, 2016

worlds most complete beach guide
195 views
Submitted May 22, 2013
for people who love the coast
222 views
Submitted Jun 23, 2010
the ultimate in world-wide surf reports
848 views
Submitted Feb 26, 2010

Beach Lifestyle: The Ultimate Beach Bum&#39
193 views
Submitted Mar 16, 2013
Most of my good memories are tied to beaches. As a teenager I hung out with friends, sailed, and had my first kiss at the beach. Even my career goals were beach related. I wanted to be a marine biologist or beach bum (no happy medium there). I didn't become either.
195 views
Submitted Jul 14, 2012

About Dave's Pick
Category Stats
Listings:
8
Regular:
8
Last listing added:
Jul 9, 2017