Blogs of Travel
The creativity & desire to share experiences among those who have been blessed with the passion, opportunity & ability to wander & explore is a beautiful thing. This is the *ULTIMATE* updated travel blog list on the web with over 6,000 travel blogs listed! We spend *significant* time searching for travel blogs not yet in this list. Focus is on domain name sites in English in the format: www.###.xxx. More info about this list here
Most recently, I've been really inspired by two professional travel bloggers: Nina Ragosa at Where in the World is Nina and Matthew Karston over at Expert Vagabond. Both sites provide a wealth of useful information, tips, and travel inspiration.
37 views
Submitted Sep 23, 2016
Travel Experience Sharing Site
94 views
Submitted Nov 21, 2015
Being from Texas, we are just as happy drinking Miller Lite and eating brisket as we are having a glass of wine and sushi (normal stuff – no octopus or eel, thank you). We are also just as comfortable staying at an inexpensive, unique motel as we are a high-end resort. And we have found when planning a long trip, it's best to start out active and in less expensive hotels and ending at the more relaxed locations with more free time. (We made the mistake of doing it the other way around one time.)
33 views
Submitted Oct 2, 2016
We hope that our travel blog might serve as a useful, practical, and perhaps even inspiring guide to anybody planning their own journey. We believe that life is about exploration, about giving into wanderlust, about living every day to its fullest, about every day beauty, carving out your own path, and wild adventure. We believe that travel can be accessible to just about anybody, on any budget, and we believe that travel is certainly not an escape, but, instead, about running, arms wide open, into life at its fullest, its most colourful, spellbinding, and hypnotic. We believe that there is no such thing as coincidence.
27 views
Submitted Oct 23, 2014
Every destination that's worth writing about
26 views
Submitted Jun 23, 2012
I'm a freelance journalist traveling the world one project at a time. I love to explore new destinations, discover the best ways to experience tourist attractions and help you avoid hassles. I also love interacting with my readers on social media! Try me…
11 views
Submitted Apr 2, 2016
Welcome to Renee Roams, where I write about my travels in the wide, wide world.
23 views
Submitted Feb 17, 2016
Renees International travel blog
16 views
Submitted Sep 12, 2013
A blog outlining all my personal travel adventures, and experiences with my life as a travel consultant, resort reviews, and commonly asked travel questions from clients!
10 views
Submitted May 7, 2016
renegades who roam...more or less
11 views
Submitted Mar 26, 2017
We're Manfred and Miu, an English and Thai couple currently living in Bangkok. The lease on our condo comes to end in March, and we plan to go traveling around the world
35 views
Submitted Feb 27, 2013
Hi, I'm Lisa Chiodo and I'm the writer behind Renovating Italy. I was born and bred in Melbourne, Australia. I took my first trip to Europe in my 20′s and fell in love with a life of travel, freedom, adventure and new experiences.
16 views
Submitted Jul 21, 2012
Im Renuka - A Writer/Photographer. My curiosity urges me to travel. I just don&#39
14 views
Submitted Jun 12, 2014
Repeat Traveller is an Aussie travel blogger with a thirst for exploration and adventure
17 views
Submitted May 25, 2015
I'm Florence, an Italian girl living in Belgium.
27 views
Submitted Apr 5, 2016
Research and Travel blog is largely an account of travel interests being pursued by a research student
14 views
Submitted Mar 21, 2016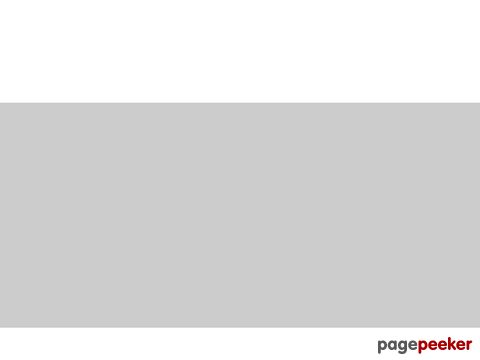 Welcome to Reset Reboot Record, my way of sharing with friends some of my travel experiences as I go about discovering our world.
8 views
Submitted Feb 5, 2015
After a trajectory of good schools and nice jobs, were transitioning from our beautiful life in Basque Country to full-time travel in search of fresh perspective. We wander, we learn and we tell our stories here on Resituate.
23 views
Submitted Jul 9, 2013
I'm a Medical Student with a massive case of wanderlust. I caught the travel bug on my GAP year in 2013/14 when I volunteered in both Nepal and South Africa.
7 views
Submitted Dec 26, 2016
Restless Cities is a music and travel site run by young, passionate, but extremely sleep-deprived twentysomethings from the vibrant city of Los Angeles.
47 views
Submitted Feb 1, 2013

About Dave's Pick
Category Stats
Subcategories:
2
Listings:
6282 (6297 counting subcategories)
Regular:
6275
Dave's Pick:
7
Last listing added:
Apr 11, 2019