Blogs of Travel
The creativity & desire to share experiences among those who have been blessed with the passion, opportunity & ability to wander & explore is a beautiful thing. This is the *ULTIMATE* updated travel blog list on the web with over 7,000 travel blogs listed! We spend *significant* time searching for travel blogs not yet in this list. Focus is on domain name sites in English in the format: www.###.xxx. More info about this list here
I'm Emily, a Canadian girl on a quest to explore the earth while trying to save it at the same time. Airplanes and Avocados is a travel and health blog, giving readers a unique insight into sustainable and healthy travel, while providing resources for young people and students to inspire their next adventure.
15 views
Submitted May 2, 2016
In between big trips, I try to get my travel fix by exploring new places right at home or within driving distance. In doing so, I fulfill my need to explore and mentally recharge.
5 views
Submitted Jul 10, 2017
A travel addicted IT-geek and foodie. Born in northern Europe, with family in every corner of the world. I have travelled a lot, and I have eaten amazing meals all over the world, I have met so many amazing people. The more I learn, the more I realise I don't know - so I keep on exploring!
11 views
Submitted Jan 30, 2017
The Akademi Fantasia blog is about personal experience, beauty places around the world and also odd stuffs found along the way
50 views
Submitted Aug 4, 2011
a person who stays briefly in one place
63 views
Submitted Jan 25, 2013
Hello and welcome to à la perchoine. I'm Jodie, an islander with a passion for wandering the world. With me every step of the way is my fiance Shaun.
15 views
Submitted Dec 23, 2015
Alastair Humphreys is an adventurer, blogger, author and motivational speaker. He produces a monthly newsletter with the highlights of the blog and important expedition news.
37 views
Submitted Jul 6, 2013
We are expats living in New Zealand, and have traveled to 48 counties so far
28 views
Submitted Aug 3, 2014
I'm a travel enthusiast from St. Louis, Missouri who loves to do things on a spur-of-the-moment basis. If I'm not on some trip in some far off place, I'm most certainly daydreaming about it.
30 views
Submitted May 8, 2016
Just a twenty-something girl travelling the world one country at a time
13 views
Submitted Mar 21, 2016
A strong advocate of talking to strangers (the stranger the better), and getting lost on purpose, because the world is a beautiful and bizarre place, people are fascinating creatures, and apart from anything else it makes for some interesting stories to tell the grand kids.
34 views
Submitted Jan 31, 2016
Working and playing around the world
58 views
Submitted Feb 17, 2012
Im an American who has been living in Europe since 2010. Most of that time was spent in Hungary where I taught English for two years before studying for my MBA. Now, Ive moved to Amsterdam to start the next stages of my life.
30 views
Submitted Nov 19, 2014
Born in the 80s and growing up in the small Yorkshire seaside town of Whitby in England, I had big ambitions to travel from a young age, mainly fuelled by my love of maps (yes, I know, a strange love affair for a young lad). I would spend hours and days looking at maps, reading atlases and even drawing my own, of both real and fantasy places
3 views
Submitted May 24, 2017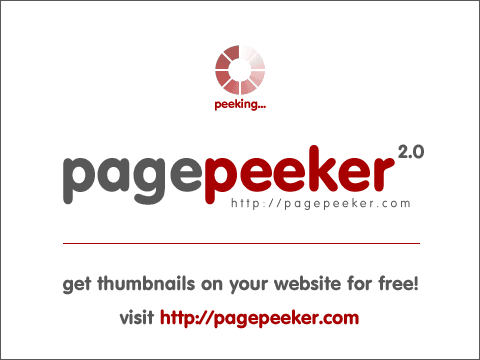 When I figure out a good presentation for this blog I will write it down. Until then just read it as it is: a melting pot of ideas coming from a Romanian woman, travel entrepreneur and wannabe aspiring photographer (and animal lover, newbie SCUBA diver, history nerd, Potterhead – Long Live The Slytherin!, procrastinator queen).
17 views
Submitted Sep 30, 2015
My plan is to avoid any serious plans and make my way around the planet one continent at a time until I've been to all seven. That's right. I've somehow got to figure out how to plant and fly my freak flag down with the penguins on Antarctica.
13 views
Submitted Jan 14, 2016
Hi, my name is Ali, and I'm a travel addict.
40 views
Submitted May 31, 2012
Ali is an American girl who made the decision of a lifetime to spend a year abroad working and traveling in Australia. Ali grew up in South Florida with her two loving and supportive parents and four younger siblings. Although Ali is not a huge fan of flying, she continues to face her fear in the name of travel!
20 views
Submitted Nov 20, 2015
Alice Teh is The Weekend Traveler where she shares her love of books, travel and languages. Conquering the world one weekend at a time!
7 views
Submitted Dec 26, 2016
Adventures in the Curious Side of Travel
8 views
Submitted Sep 30, 2016

About Dave's Pick
Category Stats
Subcategories:
2
Listings:
7328 (7343 counting subcategories)
Regular:
7321
Dave's Pick:
7
Last listing added:
Aug 19, 2018