Blogs of Travel
The creativity & desire to share experiences among those who have been blessed with the passion, opportunity & ability to wander & explore is a beautiful thing. This is the *ULTIMATE* updated travel blog list on the web with over 8,500 travel blogs listed! We spend *significant* time searching for travel blogs not yet in this list. Focus is on domain name sites in English in the format: www.###.xxx. More info about this list here
Through our blog 1000lonelyplaces.com , we strive to inspire people to travel. Here we provide information about the various interesting destinations around the world considering the various needs of a traveller.
192 views
Submitted May 18, 2010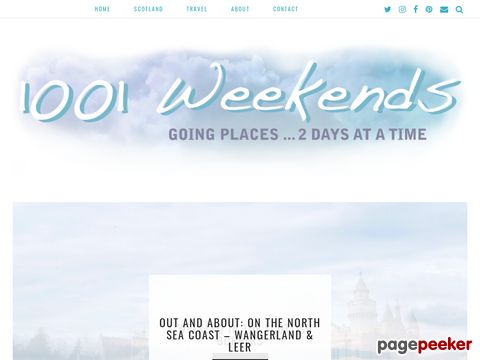 I'm Vanessa, a twenty-something German living in Glasgow. With a love for traveling, the arts, nature, history and everything gin and whisky, Scotland is pretty much the love of my life. Follow my attempts to balance professional and private life, by setting myself the goal to use my weekends to travel places, see things and do stuff!
40 views
Submitted May 1, 2016
Pineapple, coconut & beach lover. Testing how to travel and work independently. Currently writing from South East Asia.
9 views
Submitted Dec 17, 2016
The name for the blog was actually inspired by the fact that I have explored the world – sometimes up to 20,000 steps a day or 40,000 steps a weekend. In the most impractical and unsupportive ballet flats.
18 views
Submitted Aug 5, 2016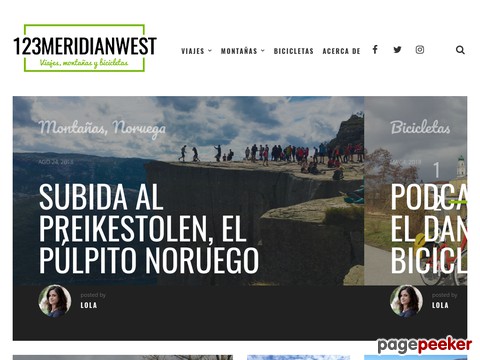 123rd Meridian West is a bilingual blog that brings the best of two amazing countries: Canada and Spain. You can peer into the stunning landscapes of Canada, meeting the daily life of the city of Vancouver and marvel at the beauty of the Rocky Mountains, but you will also find a place to discover the Spanish culture and traditions, the remains of an ancient history and the most charming places in Spain.
138 views
Submitted Dec 17, 2012
Life Happens When You're Busy Making Plans. That is exactly what was happening to me when I realized I didn't like it so much. My name is Bram, I am 29 years old and traveling a lot in Europe visiting its most beautiful places together with my girlfriend. From the snowy hills in Austria, to the wet climate in London (United Kingdom): I love it all! My roots are in the music industry but since 2015 I wanted to share my love of traveling with you all.
19 views
Submitted May 1, 2016
1 Trip | 2 People | 3 Months | 4 Countries
7 views
Submitted Mar 26, 2017
Sian and John's traveling story
21 views
Submitted Mar 21, 2016
Life is too short to have just one midlife crisis so I am busy planning a whole series of them, mostly involving travelling to amazing places with a smattering of Disney thrown in to keep my inner child happy. I wont say Im a budget traveller, Im more a mid-range traveller who watches my budget. Most of my trips are 2-3 weeks at a time... some of us have to work for a living
72 views
Submitted May 31, 2015
We are Jordan and Skyler McDonald. We recently left our jobs in Atlanta as a consultant and attorney, respectively, to travel the world together!
118 views
Submitted Mar 9, 2013
We worked for a minimum wage and saved every penny possible for a long time and it was so worth it. We are going to travel wide and far, see many places, learn many things and meet many people. The world is big and there's so much to explore. And we will prove that you can, indeed, travel it on a budget.
19 views
Submitted Mar 22, 2016

The goal is simple: travel to all 196 countries, while documenting my journey, and sharing what I learn about travel along the way with you.
0 views
Submitted Nov 15, 2017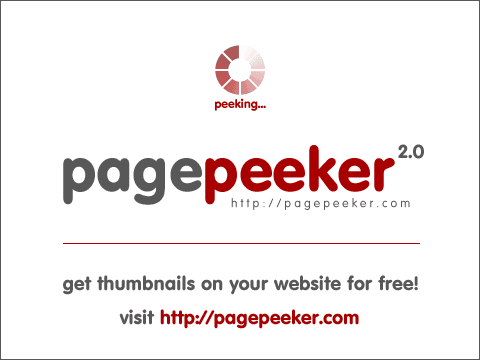 I started blogging when I studied abroad in Australia and have come a long way since (literally). I try to share as many of my adventures to inspire other travelers and non-travelers alike, give advice and tips, and show the amazing and wonderful things I've seen along the way.
75 views
Submitted Dec 19, 2014
I started the website to share our travel photos and experiences, together with the lessons we learned along the way. Travel budgets are limited for most of us so Im here to help you squeeze the most fun times and fabulous adventures you can out of every travel dollar.
57 views
Submitted Dec 8, 2014
My name is Tom and together with Kate (my most loving wife), we started 2bearbear.com – a Singapore Travel Blog where we can share our travel experiences and create an online avenue for ourselves to remember all our trips. Basically when we want to review our trips or share travel itineraries with our friends, we just ask them to head here.
64 views
Submitted Jun 19, 2014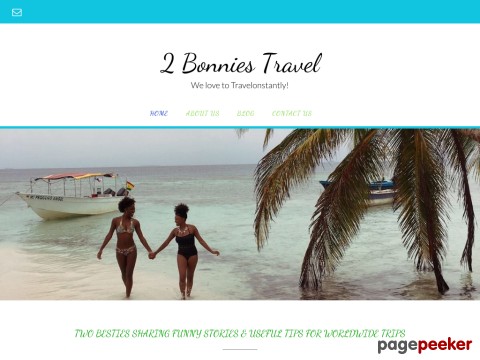 We are two Bonnies missing our Clydes (but we are looking…wink wink). Actually, we are two best friends who love to travel constantly! While we both have typical day-to-day jobs either running a company or working a 9-5, we have found ways to take advantage of great deals and local hidden gems at amazing destinations. Our motto is "We love to Travelonstantly". We make the most out of a three or four day weekend, taking quick yet inexpensive trips.
10 views
Submitted Jan 8, 2017
We are David and Michelle, a Spaniard and an Aussie currently located in Munich (Germany), full-time engineer and teacher. We met through our love of photography. One of our main passions is to travel and to capture through photos the vibe of a place, the spirit of people and the essence of cultures in this wonderful world. We would like to share our travel and photography experiences with you via this blog.
28 views
Submitted Nov 23, 2015
At the mention of just the word travel or vacation, there is always a sudden outburst of stories, recollection of memories (even a smile at a private memory) and a little twinkle in each person's eye when he/she speaks about the next destination that they hope to visit.
62 views
Submitted Dec 18, 2014
Travel is what we love most, our dreams were about travelling around the globe. Whenever there's a free time, you'll likely find us on the bus, plane or train trying to discover or reach a new place.
58 views
Submitted Jan 25, 2013
2 Explorers In 2 Explorers from Canada, currently living in Australia, preparing for a year off around Oz and NZ or go on a RTW ? Just not sure
22 views
Submitted Dec 25, 2015

About Dave's Pick
Category Stats
Subcategories:
2
Listings:
8841 (8856 counting subcategories)
Regular:
8834
Dave's Pick:
7
Last listing added:
Nov 15, 2017