Blogs of Travel
The creativity & desire to share experiences among those who have been blessed with the passion, opportunity & ability to wander & explore is a beautiful thing. This is the *ULTIMATE* updated travel blog list on the web with over 7,000 travel blogs listed! We spend *significant* time searching for travel blogs not yet in this list. Focus is on domain name sites in English in the format: www.###.xxx. More info about this list here
I like to focus my travels on theatre and literature sites, but I know how to have fun, too. I write little reviews of theatre that I see, and keep you up to date on some cool books that I find.
13 views
Submitted Nov 2, 2016
All These Places started as a blog on New Zealand website Stuff.co.nz in 2012, when journalist Amelia Romanos and her photographer/travel buddy/wise companion Nathan Brown headed across the world on a six-month journey. All These Places - CompassThey eventually landed in London, where they are now based and continue to hit the road from.
20 views
Submitted Dec 25, 2015
We hope that ATA will both inform and broaden your experiences abroad, from traveling, to living, and of course shopping and eating. So that's our journey so far. We wish you the best of luck on your abroad adventures.
9 views
Submitted Dec 24, 2016

Im Lauren and at the age of 27 I quit my job to go travelling. This is the story of my journey
37 views
Submitted Dec 18, 2014
We created allthiswandering to share our desire to travel the world and reach far off places. You will find a collection of the places we have been, our great experiences and things that have ignited the fire that pushes us to pursue every corner of the world.
31 views
Submitted Jan 26, 2015
Navigating expat life and a world of travel.
19 views
Submitted Mar 28, 2016
I'm an American expatriate, mother to a princess, living in greater Seoul, writing and sharing bits of my life, travels and cultural exchanges. I love the feeling I get when I arrive in a place for the first time, eating plant foods, hearing my daughter call me "Mama" and having belly laughs.
21 views
Submitted Dec 20, 2015
A guide for the well-traveled and well-put-together.
44 views
Submitted Mar 16, 2014
Through this blog, we mainly hope to keep our family and friends updated on what's been going on in our lives. But also, we hope to share with you all the interesting things we've learned about being Americans in the UK. Soon, we'll start doing what we love most – travel – and will share our travels around Europe via this blog.
29 views
Submitted Jan 24, 2015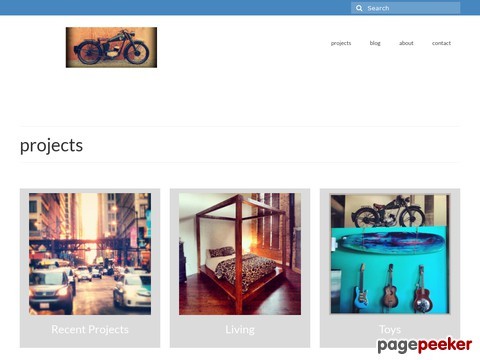 I travel. I learn. I build things- from the gifts I give to the places I live. I rebuild things, like vintage motorcycles. I enjoy life experiments. I'm (almost) bohemian.
57 views
Submitted Jun 12, 2014

"redesign your life, travel the world"
61 views
Submitted Feb 26, 2010
Finding adventure from the road or on the couch
23 views
Submitted Jul 2, 2016
We are a couple in our 20s and just cant get enough of travel. But the more we travelled the more we saw how travel was influencing our day to day life. Our outlook. Decisions we made. What we valued. It didnt take long until we realised the amazing benefits travel can have on your life. One benefit related to money. Its still hard to believe how we saved money by travelling.
35 views
Submitted Dec 20, 2014
guides, photography and travel
41 views
Submitted Nov 14, 2014
my name's Elisabeth but you can call me Liz. I'm a twenty-something Detroiter teaching and living abroad in France and soon Germany. Sharing my passion for adventures with honesty to inspire other to get out of the comfort zone!
6 views
Submitted Mar 26, 2017
Growing up as a kid I liked to travel and always wanted to see the world. I traveled some since I've joined the military I learned about fitness and thats part of my daily routine as I made it a lifestyle but just recently I got the travel bug and thats all I want to do. So i am here to blog about my adventures and share my experiences with the world all for fun.
24 views
Submitted Jan 5, 2016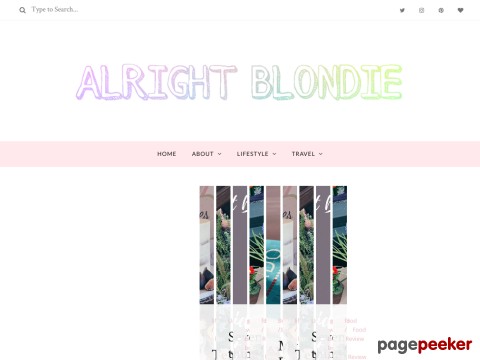 Once upon a time I didn't own a passport, had only been to Paris via the coach and had only been on an aeroplane once. Fast forward a couple of years and I'm living 9,000 miles away in Australia with my boyfriend Jody, working my butt off for our next adventure.
20 views
Submitted Dec 25, 2015
Alt Travel Adventures is a travel blog by consultants for consultants. While we travel every week for work, we spend our weekends adventuring, eating, and drinking across the US. We are on a mission to visit all 50 states together (spending at least 1 night in each) and travel to at least two international countries per year! Check out our blog and follow us on social media to keep up with our adventures.
26 views
Submitted Jun 10, 2017
We're Sam and Veren, a couple from NYC that has set forth to explore the world – in an alternative way. We'd say we're on the creative side: Sam as a writer and photographer, Veren as a writer and filmmaker. We were living in New York when we realized that we could do more of what we loved while traveling if we did what we did best – took a creative approach. Now we combine housesitting assignments with work for accommodation gigs, with some couchsurfing thrown in – all in order to travel in a sustainable way.
21 views
Submitted Jul 27, 2016
I am a travel writer and photographer who is constantly searching for exciting destinations.
10 views
Submitted Dec 18, 2016

About Dave's Pick
Category Stats
Subcategories:
2
Listings:
7328 (7343 counting subcategories)
Regular:
7321
Dave's Pick:
7
Last listing added:
Aug 19, 2018