Blogs of Travel
The creativity & desire to share experiences among those who have been blessed with the passion, opportunity & ability to wander & explore is a beautiful thing. This is the *ULTIMATE* updated travel blog list on the web with over 8,000 travel blogs listed! We spend *significant* time searching for travel blogs not yet in this list. Focus is on domain name sites in English in the format: www.###.xxx. More info about this list here
In 2015 I quit my job as a senior project manager, sold my appartement in Amsterdam and started traveling around Europe in a van. In the winter it is to cold for the van so I switch between houses in different places. In the meantime I am trying to figure out how to make this nomadic life sustainable.
13 views
Submitted Feb 15, 2016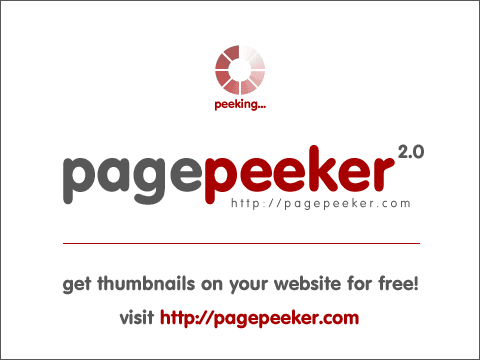 Im Tracy — Im the founder of WeddingLovely, and in my free time, I like to hike, backpack, camp, climb, bike, and travel the world.
20 views
Submitted Jun 13, 2014
I travel, I click, I write, whenever I get an opportunity to. I work in a corporate world and spend Monday to Friday at my desk working to earn enough to live my travel dreams.
22 views
Submitted Jan 2, 2015
Around The World With Isabel - Travel Guide. Budget Hacks. Survival Tips.
15 views
Submitted Dec 20, 2015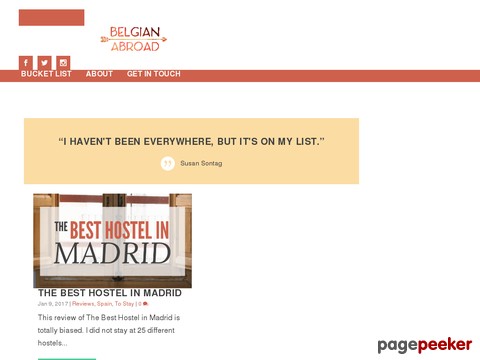 For those who wander, but aren't lost. Helping travelers get the most out of their journey. Let's hit the road!
4 views
Submitted Dec 28, 2016
Saying adios to work for six months for an 'adult gap year'. Lover of food, meeting people, easy ways to keep fit (whilst indulging in ALL THAT food), random adventures and everything in-between. My first three months will be in South America (Hola). Look forward to sharing my adventures, with a touch of 'Belindaness'.
6 views
Submitted Oct 2, 2016

We are an American woman and an Italian man who lived beautiful adventures across the world from each other. One day we met, fell in love, and started a drop dead gorgeous adventure together. At least we think so.
21 views
Submitted Nov 11, 2014
My name is Nissreen and I'm born to a Filipina Mother and a Palestinian Father. Travelling is one of the few hobbies that I passionately enjoy.
3 views
Submitted Dec 30, 2016
My work has been featured in the Telegraph, Londonist and rated as Highly Commended in the Bradt/Independent Travel Writing Competition 2014. I write for online magazines LO:PA and Alturus, and welcome other collaborations.
16 views
Submitted Apr 30, 2015
Ben and Alonna met in the summer of 2001 and have shared a passion for outdoor adventure ever since. Ben introduced Alonna to mountain biking and snowboarding, and Alonna introduced Ben to international traveling. After working and saving money for almost 10 years, they decided to take a break from cubicles and 1-week vacations to see the world. And so Ben and Alonna embarked on a year-long travel adventure
31 views
Submitted Sep 17, 2011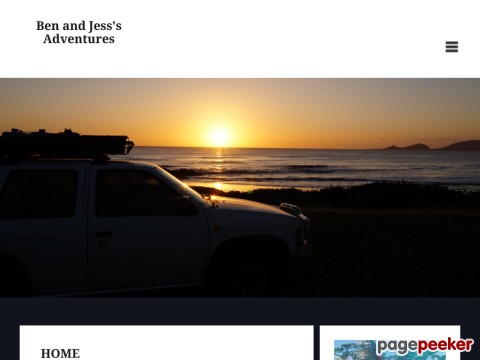 We're Ben and Jess if you hadn't already guessed! We ditched our plans of going to uni and replaced it with dreams of travelling the world.
4 views
Submitted Dec 17, 2016
Ben's blogging wisdom
44 views
Submitted Jul 21, 2012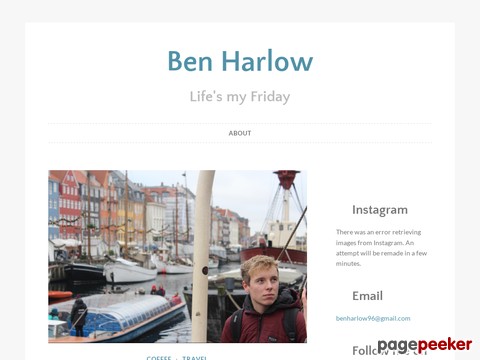 I'm a student travel and lifestyle blogger based in the UK. I blog about bars, cafes, restaurants, and clubs around the world, as well as current affairs, popular culture and personal life events. I write to appeal to fellow students who are looking for the best deals places to go and places to eat.
3 views
Submitted Jan 31, 2017
I'm Ben and I love exploring, hiking, the outdoors, backpacking, travel, family time, bonfires, swimming, just anything outdoors really!
10 views
Submitted May 2, 2016
Here's how one of my biggest fears encouraged me to create a blog dedicated to the United States of 'Murica.
5 views
Submitted Dec 17, 2016
I am a business consultant that was bitten by the travel bug. Once in a while, the itch is so bad that I need to take a break and plan for an extensive trip. I have fallen in love traveling alone. It takes a lot of courage, a lot of planning and a lot of research to travel alone.
14 views
Submitted Mar 30, 2016

Two people, two backpacks . . . one global adventure
30 views
Submitted Sep 17, 2011
Look, technically were two grown adults who quite frankly refuse to grow up! Our nicknames have always been Peter Pan & Tinks and very fittingly so. We have this incredible urge to travel the world for a living someday when all our kids are grown up and out the house, but have started our great adventures when and wherever we can. This is where well share them with you, give you handy travel tips and advice and help you to start ticking off your bucket lists too!!
21 views
Submitted May 27, 2015
Im Susan and I want to help you discover the unmissable bits that lie right outside your very door! An American living in London, travel writer and blogger, I have visited almost 50 countries and still counting.
34 views
Submitted Oct 25, 2014
Im Anam, a writer and a wanderlust-er currently based in Sweden and originally from Pakistan. On 2nd March 2013 I got married to the love of my life and we have been traveling like crazy ever since. Through this blog you can follow me around as I travel the world, to learn about my unique experiences and to get travel inspiration for yourself.
22 views
Submitted Aug 4, 2015

About Dave's Pick
Category Stats
Subcategories:
2
Listings:
8409 (8424 counting subcategories)
Regular:
8402
Dave's Pick:
7
Last listing added:
Apr 24, 2017