Blogs of Travel
The creativity & desire to share experiences among those who have been blessed with the passion, opportunity & ability to wander & explore is a beautiful thing. This is the *ULTIMATE* updated travel blog list on the web with over 8,500 travel blogs listed! We spend *significant* time searching for travel blogs not yet in this list. Focus is on domain name sites in English in the format: www.###.xxx. More info about this list here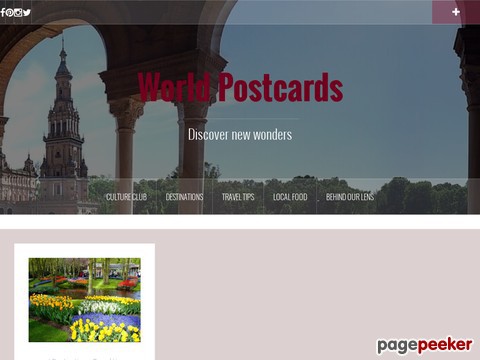 discover new wonders
11 views
Submitted May 5, 2016
World Addicts is a Travel Blog bought to you by Me Danny
10 views
Submitted Jun 15, 2016
World-Adventurer.com is my journey to every country in the world with a focus on adventure and luxurious destinations.
8 views
Submitted Jul 2, 2016
World Adventurists was created by Debbie and Darcy Fettback, two avid travelers based in Vancouver, BC. Darcy and I did not do too much traveling growing up. It was not until we had been dating for three years that we decided to go to Mexico on a sunny, relaxing getaway. Mexico is where our travel bug really started.
22 views
Submitted Jul 12, 2012
one mans chance to escape routine and pursue a journey of his dreams
21 views
Submitted May 27, 2015
Andrew's travel blog
7 views
Submitted May 1, 2016
Hi there and welcome to World by Isa! I'm Isadora a 22 years old who decided to take the nickname Dora the Explorer seriously and started it's own adventure around the globe

5 views
Submitted Mar 15, 2017

Worldcelebrationblog is a compilation of hundreds of entirely user-submitted, NEVER paid blog posts, generated by real people with real stories.
25 views
Submitted Nov 2, 2013
I'm Joana and this is World Dreaming Blog. I'm addicted to good coffee, friends and the sea. If you love to travel and to discover new cities, you'll feel right at home here!
0 views
Submitted Mar 26, 2017
We are Adam and Jen, a couple from The UK with adventure in our hearts and wandering feet. We decided that the 'daily grind' lifestyle wasn't for us so we quit our jobs and bought a one-way ticket to travel the world. We aim to inspire and motivate others to live the life that you want, not the one that society expects.
10 views
Submitted Mar 21, 2016

Lover. Fighter. Dreamer. Writer.
21 views
Submitted Jun 13, 2014
I'm Courtney! A thirty-something-year-old travel blogger, foodie, and mommy to the cutest little seven-year-old on earth (okay okay, I might be just a little bias). I started my travel adventures in college after I landed the most awesome job ever or so I thought, working for a major airline as a customer service rep. I took the job with visions of free travel and jet-setting all over the world.Instead, I found myself working long hours, for low pay and spending more time in standby lines than actually traveling. And just to clear up some myths, the travel is not really "free". You do pay the taxes and depending on where you're going those taxes can be steep. After about a year I walked away, and although I did knock a few places off my bucket list, in the end, it just wasn't for me.
5 views
Submitted Feb 4, 2017
My name is Delia Monk and until recently I was the politics correspondent at a daily UK paper. Today I can be found travelling around the world with my notepad instead.
22 views
Submitted Jul 27, 2013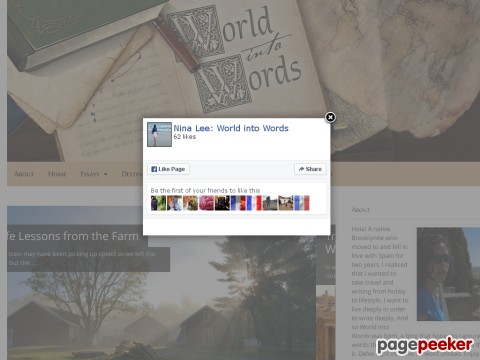 A native Brooklynite who moved to and fell in love with Spain for two years, I realized that I wanted to take travel and writing from hobby to lifestyle.
9 views
Submitted Nov 14, 2015
We are Aga & Bekran, a couple from Poland and Turkey. We've been travelling around the world together and sharing adventures for 1,5 years! Join us in our trips!…
10 views
Submitted Feb 17, 2016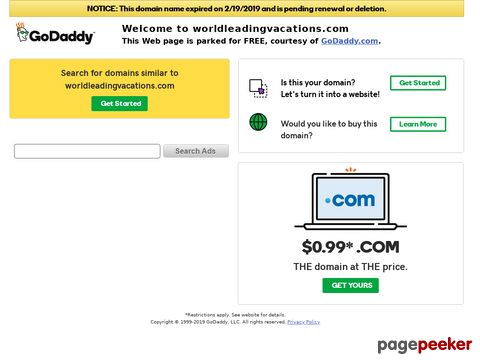 I get a rush of adrenaline at the thought of traveling. Travel is interpreted differently between individuals. To some it spells fun, adventure, a break, and new experiences while to others, travel is nothing other than a norm in their lives, probably because their work entails lots and lots of traveling. There are a few who cringe at the thought of 'travel'. It revives painful memories. It might as well mean spending an extra coin.
28 views
Submitted Jun 21, 2012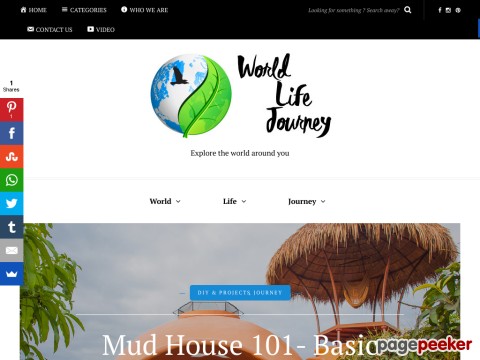 With different backgrounds from Thailand and Germany this blog is created by Jan & Felix who decided 6 years ago to discover the world together and share now their lifetime journey and experiences, with people from all around the world.
9 views
Submitted May 1, 2016
My name is Tiffany and I'm a Swiss travel writer, digital nomad, and photographer, who, after a fateful journey through Africa, has decided to get her passport renewed, sell all her junk, and live out of a backpack in various corners of the world, as well as share the experiences with other travel enthusiasts. This blog is intended to inspire you to pack your bags, leave everything behind for a while, and make you go discover the world.
27 views
Submitted Sep 23, 2013
A 24- year-old Bosnian-Dane living in Copenhagen, Denmark. After graduating from high school she decided to fullfill her American dream and went to Chicago. Her passion for travelling grew bigger with time and from 2008 till this day on she has been travelling unconditionally with Copenhagen as her base.
17 views
Submitted May 31, 2015
Having worked in the terribly British worlds of the House of Commons' Library and then as a cricket journalist, Kemp finally decided it was time to see the real world…This website has the writings of his travels and teaching.
10 views
Submitted Nov 30, 2015

About Dave's Pick
Category Stats
Subcategories:
2
Listings:
8764 (8779 counting subcategories)
Regular:
8757
Dave's Pick:
7
Last listing added:
Oct 8, 2017