Blogs of Travel
The creativity & desire to share experiences among those who have been blessed with the passion, opportunity & ability to wander & explore is a beautiful thing. This is the *ULTIMATE* updated travel blog list on the web with over 8,500 travel blogs listed! We spend *significant* time searching for travel blogs not yet in this list. Focus is on domain name sites in English in the format: www.###.xxx. More info about this list here
Join me, and the Husband, as we travel and eat our way around the world
26 views
Submitted Nov 17, 2012
Michelle is a wanna be social butterfly with a heart that beats for adventure and wants to share her experiences with the world through stories, bullet points and visuals.
0 views
Submitted Nov 15, 2017

My name is Verity and I love to travel. Seriously. This blog is my way of getting to think about travel all the time even if I am not actually out there. I also aspire to be a travel writer so this is good writing practice. And if I can make you laugh or give you some inspiration for your own travels then all the better.
23 views
Submitted Jun 3, 2012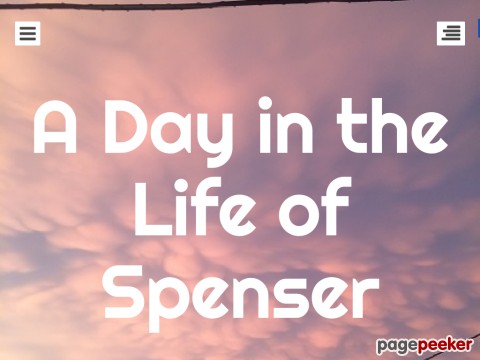 Going on a 5 month excursion through the wild and foreign land of Europe. Follow me in my adventurousness!
10 views
Submitted Mar 21, 2016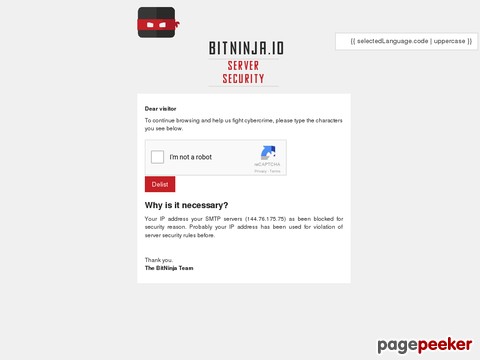 It's Agata & Pawel. We're a young marriage and students. It's not easy to describe how we travel within the world. We are the kind of people that sightsee very intensively, want to see as much as possible and then move on to our next destination.
10 views
Submitted Oct 3, 2017
Travel doesn't have to involve a passport. The real adventure is stepping into the lives and experiences of others, whether it's in India, Ashland or Oysterville. And food is the connection that brings us together wherever we find ourselves, from the tea parlors of Istanbul to the tap rooms in Portland. Everyone I meet on my journey to live more fully teaches me something new – even if it's how not to do something.
9 views
Submitted Dec 24, 2016
A slow travel journey around the world without flying
22 views
Submitted Dec 12, 2014
Jenni is a blogger, photographer, and youth travel guide who is putting &#34
22 views
Submitted Oct 6, 2013
I´m passionated about travelling and, most important, I would like to share my experiences, mistakes and of course learnings with others. Maybe you? Who knows. I have travelled to Cuba, Bali, Norway and done quite a few weekends away around Europe, and currently getting ready for Thailand. And, hopefully, much more to come!
7 views
Submitted Dec 17, 2016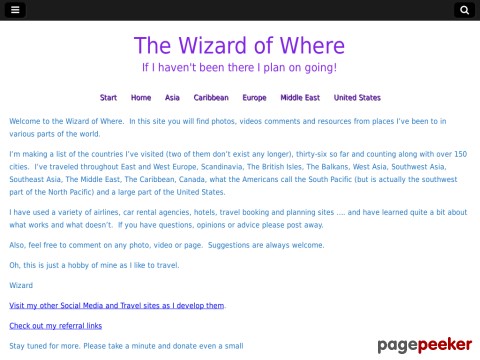 Welcome to the Wizard of Where. In this site you will find photos, videos comments and resources from places I've been to in various parts of the world.
14 views
Submitted Dec 23, 2015
Passionate about wildlife and travel, we have put this website together to share our travelling stories
34 views
Submitted Oct 1, 2014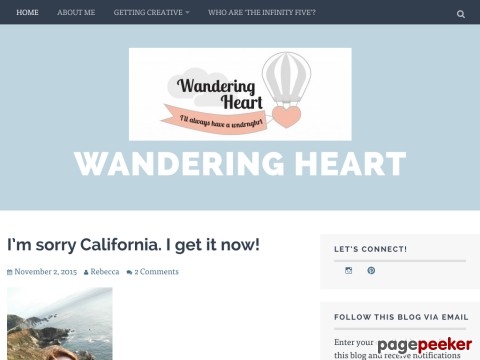 I'm Rebecca, a native Texan currently living in the Fort Worth area. I have an adult son and 2 dogs. I work as a Project Manager for a Logistics company, but travel and experiencing new places and cultures is my passion!
10 views
Submitted Nov 22, 2015
A travel blog for people who are not yet decided how, when and if to travel independently -- a place to overcome your fears and get some inspiration.
12 views
Submitted Dec 23, 2015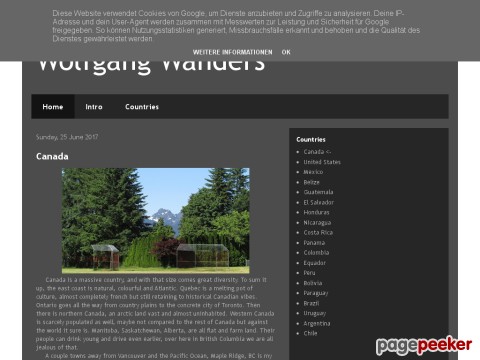 Many people get to go on vacations, relax and have fun but not many people get to truly explore. My name is Wolfgang and i'm going on the adventure of a life time, one of the longest road trips possible. When you turn 17 years old in Canada you can get your license and that's exactly what I did. I have a car, a backpack and a lot of motivation, that's all i need to drive from Vancouver, Canada all the way across two continents to Cape Horn, Chile, so I'm doing it.
1 views
Submitted Jul 10, 2017
I love going new places, food that makes my tummy smile, and being adventurous. But as a 20-year-old college student, travel is not always easy to find time or money for. I'm making it work though, and have seen more of the world in the last two years than I ever imagined possible.
1 views
Submitted May 27, 2017
Ever dreamt of turning your back on your perfectly planned career path and moving to the other side of the world, but are afraid it won
29 views
Submitted Jul 1, 2011
I'm hoping this blog will show you that the world is no less dangerous than the town you live in, that travel is attainable and affordable if it's really what you want, and it's something you'll never regret. I hope to be a bit of an inspiration, but I mostly want to be proof that you can travel the world and have great adventures. You just have to do it.
17 views
Submitted Dec 27, 2015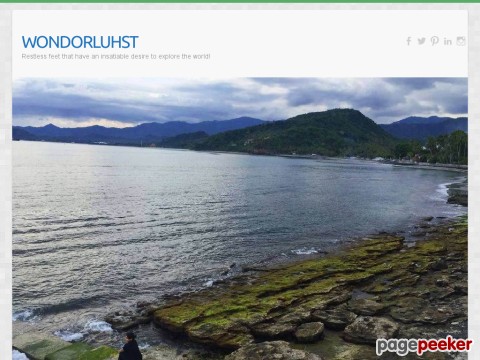 Restless feet that have an insatiable desire to explore the world!
16 views
Submitted May 31, 2015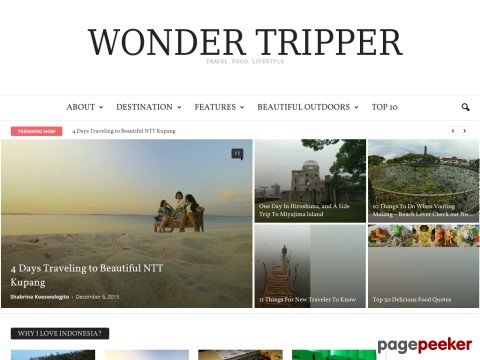 travel, food & lifestyle
11 views
Submitted Dec 23, 2015
Welcome to Wonderful Wanderings. Here you can wander across the globe with me, get some tips on travel planning, read some hotel reviews and so much more.
33 views
Submitted Jan 25, 2013

About Dave's Pick
Category Stats
Subcategories:
2
Listings:
8847 (8862 counting subcategories)
Regular:
8840
Dave's Pick:
7
Last listing added:
Dec 8, 2017