Blogs of Travel
The creativity & desire to share experiences among those who have been blessed with the passion, opportunity & ability to wander & explore is a beautiful thing. This is the *ULTIMATE* updated travel blog list on the web with over 8,500 travel blogs listed! We spend *significant* time searching for travel blogs not yet in this list. Focus is on domain name sites in English in the format: www.###.xxx. More info about this list here
WritingBreak.com is a writing and travel blog, that discusses literature and travel together, from the point of view of a writer and travel fanatic.
4 views
Submitted Nov 17, 2016
Were glad you made it! Check out all of our fun, interesting and value-added content about all things travel. Explore the world through the written word with Writing The Region.com.
18 views
Submitted Jun 12, 2014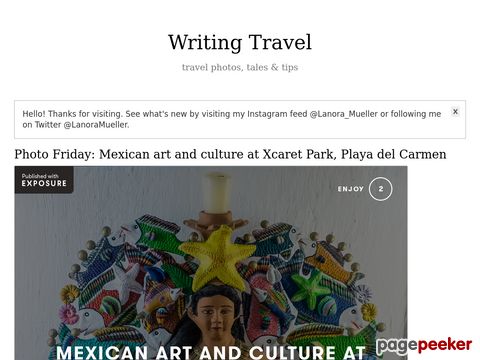 travel tales & tips, digital images, idiosyncratic adventures
23 views
Submitted Mar 9, 2010
Stories about the World, traveling and friendship
12 views
Submitted Jun 15, 2016
Writings and Wanderlust is a labor of love that documents my life in Europe as well as back in the states, I started this fashion travel blog to document my adventures but it has turned into something much larger.
19 views
Submitted Oct 20, 2013
I'm Charlotte, a food, travel and lifestyle blogger who has a firm belief that if we were meant to stay in one place, we'd have roots instead of feet. Written by a Girl is designed to inspire people to eat the good food, explore both at home and abroad and live in the moment, to make memories which will last a lifetime.
4 views
Submitted Dec 24, 2016
Travel. Think. Write. The adventures of Leslie Pringle – deliverer of school supplies.
18 views
Submitted Dec 5, 2014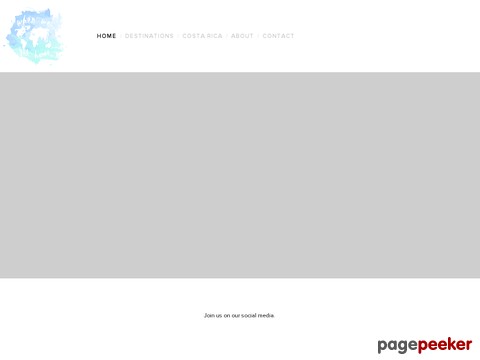 Any person who travels the world has someone at home waiting to hear about their experiences and adventures. They want to know everything about their trips, what places they visited, what food they ate and what new people did they meet.
0 views
Submitted May 27, 2017
After the first backpacking trip in my early 20's, an irreversible appetite to discover new places developed within me. As I grew older, the days of long trips gave way to shorter vacations more aligned with an adult's working life. - See more at:
http://xdaysiny.com/about/#sthash.hQKxIyY5.dpuf
12 views
Submitted Nov 21, 2015
the travel site which provides original perspectives on both familiar destinations and the latest emerging hotspots.
7 views
Submitted Dec 21, 2016
My name is Matt Gibson. Im a travel writer, photographer, and online marketer.
31 views
Submitted Dec 7, 2014
Alan Rider's extraordinary adventures
21 views
Submitted Jun 22, 2010
How to Backpack, Gap Travel, and Work Abroad on a Working Holiday Visa
44 views
Submitted Jun 18, 2010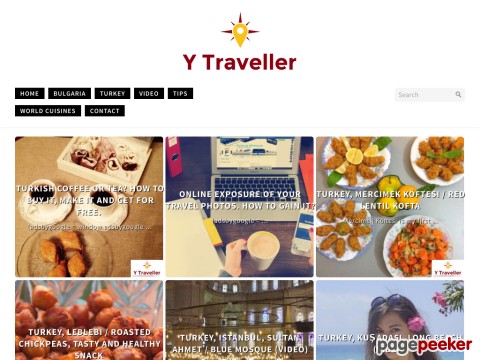 World, people, us. We are different people, different cultures, different experiences and one common passion.
0 views
Submitted Mar 26, 2017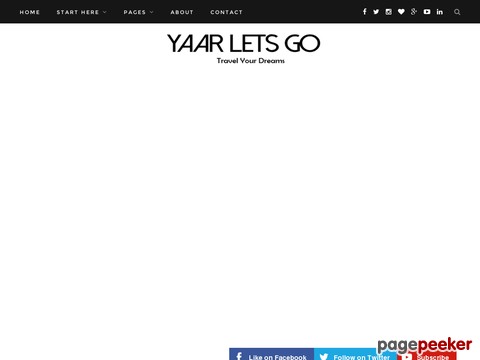 We are group of Travellers, Bloggers and Short film makers, Who travel around in India and make short movies, write blogs about the place which helps follow travellers to travel in low budget and explore more...
3 views
Submitted Jan 17, 2017
We are just a couple, Greek natives with passion for traveling and tasting. Part-time travelers (for now ) working in the aviation business
6 views
Submitted Aug 21, 2016
I've just put everything on the line to go travelling round the world. I'm selling my cake company and have made a bucket list of things I want to see and do within one year. It's a challenge but it's bound to be fun!
10 views
Submitted Nov 20, 2015
Kiwi female traveller roams the world…Join me on my misadventures..
7 views
Submitted May 8, 2016
I'm a Travel Blogger, Visual Journalist and Bikram Yoga Teacher. A native of Bulgaria, I moved to the United States and have traveled to over 25 countries
2 views
Submitted Feb 7, 2017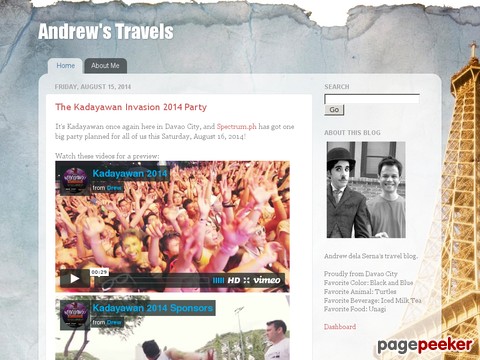 Andrews travels
4 views
Submitted Dec 24, 2016

About Dave's Pick
Category Stats
Subcategories:
2
Listings:
8842 (8857 counting subcategories)
Regular:
8835
Dave's Pick:
7
Last listing added:
Nov 19, 2017