Business Travel
Serving all your business & corporate travel needs.
providing business travel solutions
891 views
Submitted Feb 26, 2010
Altour has earned a name as an unparalleled expert in business and leisure travel. Consistently recognized by top industry critics as a savvy and sophisticated leader, Altour masterfully blends the convenience of modern technology and worldwide networking with old world attention and personal relationships. That means not only with you, our clients, but with all of our hotel, car and airline partners.
133 views
Submitted Jul 21, 2010
Biztrails is your personal knowledge pool for business trips.
127 views
Submitted Dec 6, 2010
voices of the business traveler
196 views
Submitted Mar 15, 2010
an excellent source of information for the business traveler
820 views
Submitted Feb 26, 2010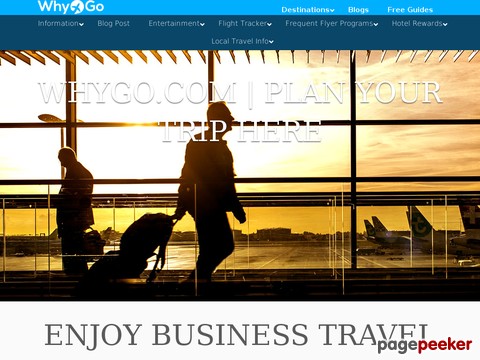 WhyGo is a partnership between BootsnAll and a collection of passionate writers dedicated to producing the best online travel guides for both destinations around the world and all kinds of travel styles.
115 views
Submitted Aug 5, 2010
is the definitive source for business travel information
403 views
Submitted Feb 26, 2010
Make your business travel pay. While you do business, you can earn reward points that will help pay for your personal fun. (Caveat: make sure your employer agrees that the travel points you earn during business travel belong to you personally).
31 views
Submitted Dec 1, 2016
Through our parent company Hogg Robinson Group, HRG has a long and prestigious history: more than 160 years of experience specialising in a range of high quality corporate services for multinational and national clients throughout the decades.
954 views
Submitted Feb 26, 2010
Online directory of international shipping companies and freight forwarders. Provides information about moving, air, ocean, auto, vehicle, cargo shipping companies etc.
814 views
Submitted Feb 26, 2010
Chris McGinnis, the director of Travel Skills Group, Inc., has tracked travel trends since 1987 in a variety of roles, from travel correspondent on CNN Headline News, to business travel columnist for the Atlanta Journal-Constitution and Entrepreneur magazine
135 views
Submitted Apr 20, 2010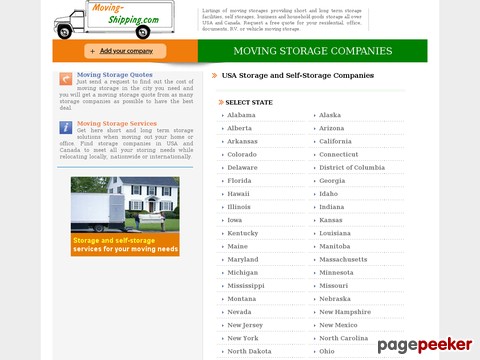 Directory of moving companies of United States. Comprehensive information about moving and relocation services. You can choose moving service you need and look through the conditions of moving, terms, prices and other necessary things.
739 views
Submitted Feb 26, 2010
life immersion strategies and the work balance refueling center. Joe Robinson explains why an annual vacation can cut the risk of heart attack in men by 32% and in women by 50%
394 views
Submitted Feb 26, 2010
The largest business directory of air, ocean, cargo, container & international freight forwarders. It provides information about shipping and freight forwarding services all over the world.
706 views
Submitted Feb 26, 2010

About Dave's Pick
Category Stats
Listings:
14
Regular:
14
Last listing added:
Dec 1, 2016