Austria
Austria Travel
Active holidays and events in Austria
71 views
Submitted Dec 14, 2012
Planning a visit to Vienna? Stay at Hostel Vienna and enjoy its location in the city centre. We offer clean and spacious rooms with free internet access. The staff is multilingual and our reception is open 24/7. Other advantages of staying in Hostel Wien include access to a fully equipped kitchen, no lockout and many more!
22 views
Submitted Jul 18, 2012
Welcome to American in Vienna! I'm Michelle. I come from Connecticut, USA, but am currently living in the beautiful city of Vienna, Austria.
17 views
Submitted Nov 20, 2015
Austrian national tourism office
73 views
Submitted Jul 18, 2012
Travel to Austria Vienna and Salzburg. Discover this small, mountainous country in the heart of Europe. It is easy to get to know and delightful to explore.
70 views
Submitted Jul 18, 2012
comprehensive listing of tours, flights, hotels, attractions etc
16 views
Submitted Jul 18, 2012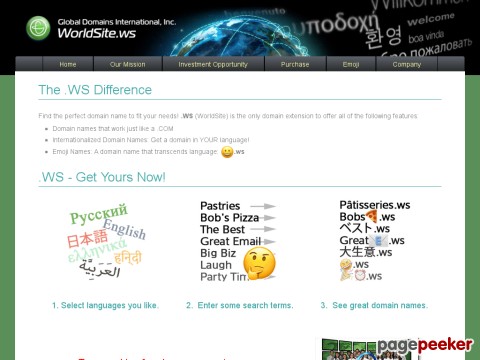 California-based company offering small group sightseeing and culinary trips. Includes descriptions, photos and press releases. Also open for custom-designed tours for guests wishing to choose their own dates or itinerary or special theme tours, accompanied by a personal host.
133 views
Submitted Feb 26, 2010
individual tours off the beaten pathh in Salzburg
21 views
Submitted Jul 18, 2012
The Hotel Bristol in Salzburg unfurls its charm in one of the most prestigious locations for business people and tourists right in the heart of the Festival City of Salzburg. Enjoy fine dining and excellent facilities in a stylish and tasteful ambience
75 views
Submitted Jul 18, 2012
The Grand Hotel Wien is the finest five star luxury hotel in Vienna, close to Vienna State Opera, Belvedere & Albertina Museums.
12 views
Submitted Jul 18, 2012
Vienna's original independent backpacker's hostel since 1968, Hostel Ruthensteiner is the perfect place to stay – with its friendly, international atmosphere in a smoke-free environment.
13 views
Submitted Jul 18, 2012
StayResAustria.com features over the best hotels in Austria and provides online hotel reservation for Hotel Austria. Book any Austria Hotel and avail up to 70% discount.
151 views
Submitted Feb 26, 2010
Our Hotel in Russbach is the perfect place for your holiday in Austria. During the winter we are the best place for a Ski Holiday in Salzburg, away from Mass tourism. The Hotel in Russbach is only 850 meters away from the skilift, and we offer a free shuttle service from the hotel to the station. During the summer you will experience the amazing landscape of the Alps in Salzburg. The location of the hotel is right in the center and great of trips to other sights in Salzburg: Mozart City, Sound of Music, Hallstatt and more. We are looking forward to your booking!
7 views
Submitted May 7, 2016
We are very much looking forward to welcoming you as a guest in one of our 5-star Luxury Hotels in Vienna and Salzburg or in one of our Original Sacher Cafés!
7 views
Submitted Jul 18, 2012
completely revitalised 4-star hotel. located directly on the salzach, overlooking salzburg's old town centre.
8 views
Submitted Jul 18, 2012
Looking for Windham, New York hotels nestled within the Northern Catskills Mountains? Hotel Vienna provides guests with a comfortable lodging experience. We offer 30 Windham, New York hotel accommodations for a relaxing stay. Hotel Vienna is centrally located to Woodstock, Hudson and Cooperstown. Guests can enjoy the nearby dining, shopping and activities during their stay with us.
11 views
Submitted Jul 18, 2012
The sumptuous surroundings of the Luxury Collection Hotel Imperial Vienna were originally created in 1863 as the Vienna residence of the prince of Württemberg.
32 views
Submitted Jul 18, 2012
Stay at our JUFA city hotels in Vienna, Salzburg, Graz and you can save 10 % on room rates
23 views
Submitted Jul 18, 2012
Choose from 45 individual, stylishly appointed rooms and suites and indulge in the luxury of staying right at the centre of the cultural capital of Austria, Salzburg.
10 views
Submitted Jul 18, 2012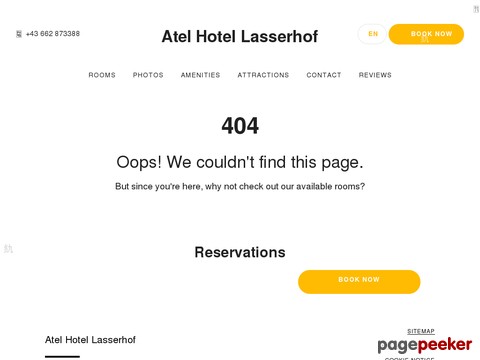 Comfortable privately owned family run hotel in the centre of Salzburg. The hotel enjoys a quiet position although in the centre of the town.
8 views
Submitted Jul 18, 2012

About Dave's Pick
Category Stats
Listings:
48
Regular:
48
Last listing added:
May 7, 2016