Botswana
Botswana Travel
"We offer Safaris in Botswana as well as the rest of Africa in real off road African style. We have qualified tour guides and 4wd vehicles that are equipped for all kinds of 4x4 expeditions.
18 views
Submitted Jul 20, 2012
We at Botswana Holidays can help you choose the best areas and the best time to visit them. Our Maun based location enables us to have in depth knowledge on all the amazing areas on offer and the best deals. We can help you decide which area and style of safari will suit you – for single travelers, families, Avid bird watchers, photographers, Horse riding enthusiasts , honeymooners etc.
12 views
Submitted Jul 20, 2012
Botswana African Mecca Safaris
11 views
Submitted Jul 20, 2012
official Botswana tourism board - a must visit for tourists
89 views
Submitted Feb 26, 2010
KDR Travel & Tours, specializing in Botswana
11 views
Submitted Jul 20, 2012
Cresta Lodge is a luxury 4-star hotel in Gaborone, Botswana, and popular among business executives and tourists alike. Gaborone is the capital of Botswana and is situated on the Notwe River in the south eastern region of the country
9 views
Submitted Jul 20, 2012
Cresta Mowana Safari Resort & Spa offers incredible, spacious accommodation that will leave you feeling even more peaceful after a full day of relaxation at our resort.
9 views
Submitted Jan 16, 2014
Desert & Delta Safaris owns and operates seven lodges in Botswana and Namibia. These fine properties in spectacular locations, predominantly within Botswana's famous game reserves and national parks, offer an unrivalled safari experience.
13 views
Submitted Jul 20, 2012 incorporates the third edition of Discover Botswana magazine and the first edition of Investors' Guide to Botswana. The site also provides an opportunity for Botswana to showcase the uniqueness and diversity of the tourism industry in Botswana and its investment opportunities.
88 views
Submitted Feb 26, 2010
Chobe National Park, the second largest park in Botswana is known for its predator population and magnificent game viewing.
12 views
Submitted Jul 20, 2012
Situated in Botswana's capital city, The Gaborone Hotel provides modern, centrally located, well furnished, affordable and comfortable accommodation for travelers, people in transit and visitors to Gaborone
9 views
Submitted Jul 20, 2012
The Peermont Walmont hotel received also received the title of Botswana's Leading Hotel 2010 at the World Travel Awards. For launches, conference and executive planners, there is only one place to meet - The Gaborone International Convention Centre (GICC), one of the premier conference destinations in Africa.
23 views
Submitted Jul 20, 2012
Welcome to Haina Kalahari Lodge on the northern border of the Central Kalahari Game Reserve in Botswana. Classically African, relaxed and informal accommodation is offered in luxury safari tents.
10 views
Submitted Jul 20, 2012
luxury safari company based in San Diego California - offering a variety of safari trips to Botswana
139 views
Submitted Feb 26, 2010
Nestled in Botswana's Northeast and neighboured by three countries lies the world famous Chobe National Park. Home to the largest elephant density on the planet, scores of other large herbivores, amazing birdlife and Africa's largest predators: lion, leopard and wild dog - let us introduce you to our world.
14 views
Submitted Jul 20, 2012
Kalahari Safari - Cape Fox Tours is an African Safari company, offering Zoologist guided safaris to Kruger National Park, Kalahari Kgalagadi, Kwa-Zulu Natal, Botswana safaris and Namibia Safaris. Southern African Safari.
9 views
Submitted Jul 20, 2012
The prestige trophy hunting lodge of Kalahari Safari welcomes you to the country of Namibia - an unexplored land of diverse landscapes and an incredible variety of wildlife with superb game and wildlife hunting. Hunting Africa is a life long dream for many hunters and Kalahari Safari offers the opportunity to experience that special Namibia hunting trip.
11 views
Submitted Jul 20, 2012
Ker & Downey Botswana is one of those names that is and always will be associated with exclusive, yet a time-honoured safari experience. After 40 years, it has developed into one of Botswana's most respected photographic safari operators, representing comfort, service and personal attention to detail.
7 views
Submitted Jul 30, 2010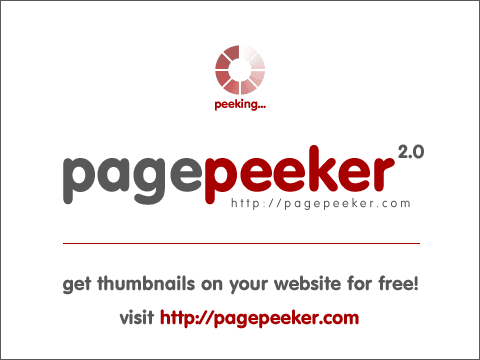 Khwai River Lodge nestles on the edge of a forest overlooking the vast floodplains of the Moremi Wildlife Reserve.
22 views
Submitted Jul 20, 2012
10 km out of Maun "the gateway to the Okavango", overlooking a hippo pool is "The old Bridge" backpackers.
10 views
Submitted Jul 20, 2012

About Dave's Pick
Category Stats
Listings:
35
Regular:
35
Last listing added:
Jan 16, 2014