Costa Rica
Costa Rica Travel
budget place in Puerto Viejo de Limon Costa Rica. A great place for Backpackers and Campers or anyone on a budget. Has Cabinas, Hammock Hotel ,Covered Camping and the 3C (Clean, Comfortable and Cheap)
262 views
Submitted Feb 26, 2010
We live and work in Costa Rica, and breathe this place in every day. This keeps us more in touch with the Costa Rica travel market.
75 views
Submitted Jul 31, 2012
3 Monkies Tours Costa Rica is located only 10 minutes from Liberia International Airport, on the way to the major tourist attractions in Guanacaste province on the Pacific Coast of Costa Rica.
79 views
Submitted Jul 31, 2012
White water rafting adventure tours through the rain forest will make your Costa Rica vacation truly one of a kind ! Enjoy this once in a lifetime adventure with Aventuras Naturales, the whitewater rafting company that owns & operates the unique Pacuare Jungle Lodge & the highest Original Canopy Tour in Costa Rica! We invite you to experience the best in adventure tours: Raft our world-class white-water rapids,
67 views
Submitted Jul 31, 2012
Adventure Hotels of Costa Rica is a non-profit association of over 70 small eco-friendly, owner-operated, value-priced hotels strategically located throughout Costa Rica
82 views
Submitted Aug 1, 2012
Travelers to Costa Rica enjoy their stay at value-priced Adventure Inn, a clean, modern San Jose Costa Rica hotel conveniently located about ten minutes from the San Jose Juan Santamaria International Airport (SJO), ten minutes from the domestic Pavas (Tobias Bolaños) Airport, and ten minutes from central San Jose, Costa Rica's capital city.
107 views
Submitted Jul 31, 2012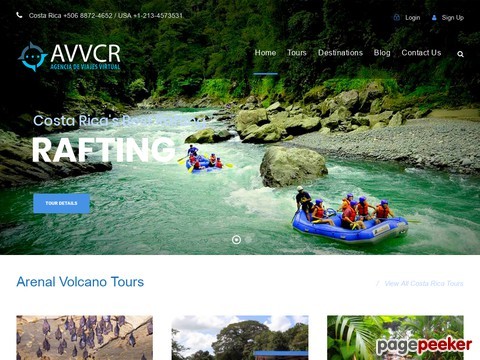 We help you to find your destination in any place of our beautiful and paradisiac country.
85 views
Submitted Jul 31, 2012
A true rainforest and marine adventure lodge, Aguila de Osa overlooks a panorama of Drake Bay from the mouth of the Aguijitas River and is only a short distance from two of Costa Rica's most precious natural gems, Corcovado National Park and Caño Island Marine Reserve. Surrounded by vibrant jungle, our hotel provides guests with the ultimate ecotourism experience
71 views
Submitted Aug 1, 2012
Aldea Hostel situated in the more exclusive and sure zone of San José downtown, offers you more than a bed and breakfast hostel.
70 views
Submitted Jul 31, 2012
Our seaside 5 star Dubrovnik hotels and luxury villas in Dubrovnik offer elegance, beauty and fine service. The luxury hotels are built on the cliffs of Dubrovnik, overlooking the crystal clear waters and beaches of the Adriatic.
76 views
Submitted Aug 2, 2012
A.M. Costa Rica today marks its 10th birthday of providing a free news service to expats here and those with an interest in this country everywhere.
71 views
Submitted Jul 31, 2012
Welcome, Bienvinidos to Bella Vista Ranch home of Anamars Eco Tours Costa Rica
66 views
Submitted Jul 31, 2012
Anamaya Resort is truly an exotic place, built on a cliff edge and overlooking the most incredible ocean views. The resort is a few steps away from epic waterfalls, surrounded by rainforests, and located in one of the world's most beautiful tropical beach towns.
85 views
Submitted Aug 1, 2012
Anywhere Costa Rica is dedicated to providing quality information, excellent customer service, and customized advice from a talented team of bilingual travel consultants.
138 views
Submitted Jul 31, 2012
Our hotel is located in San José, Costa Rica, near the Sabana Park, 5 minutes from downtown and 15 from the International Airport. Our hotel has 50 fully furnished suites with 1, 2 and 3 bedrooms with A/C and different apartment configurations, from 400 to 1000 square feet.
68 views
Submitted Jul 31, 2012
AQUACENTER DIVING belongs to a group of companies founded in the late 80's, and dedicated entirely to the diving business. Now in Costa Rica, AQUACENTER DIVING retails and operates as a full service Resort Dive Center with regularly scheduled trips, dive packages, introductory courses, and a complete line of certification training programs.
65 views
Submitted Aug 1, 2012
The friendly and knowledgeable staff at Arenal.net can help make your Costa Rican travels smooth, varied, and endlessly enjoyable. We offer information on various destinations, tours, transportation and travel packages
112 views
Submitted Aug 1, 2012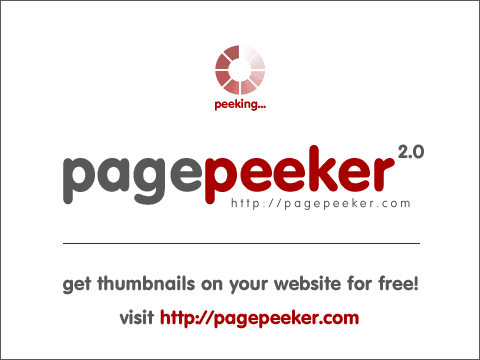 Located in La Fortuna, in the town of San Carlos you will find Arenal Ecoglide Park is one of Costa Rica's newest adventure parks. Arenal Ecoglide Parks canopy is built following the highest standards, approved by I.C.T. (Instituto Costarricense de Turismo) and insured by I.N.S. (Instituto Nacional de Seguros) providing major security to our customers.
65 views
Submitted Aug 1, 2012
Since 2002, Arenal Evergreen offer you the perfect combination on Tours in the Arenal Volcano area, the best Arenal Volcano hotels in La Fortuna, Arenal Volcano Tours, best Arenal Volcano Tour Operators and Arenal Hotel Costa Rica Guide. Enjoy White water Rafting, Canopy adventure, Tabacon Hot Springs, view the spectacular lava flows and eruptions at Arenal Volcano, Fortuna Waterfall, and the nature lover's bird watching Caño Negro Wildlife Refuge and more!
76 views
Submitted Aug 1, 2012
Captain Ron's Lake Arenal Fishing Tours -- the premier fishing guide service on Lake Arenal. Your adventure starts the moment you launch with Captain Ron.
64 views
Submitted Aug 1, 2012

About Dave's Pick
Category Stats
Listings:
445
Regular:
444
Reciprocal:
1
Last listing added:
Jan 31, 2019