Cyprus
Cyprus Travel
Cyprus car hire portal goal is to provide our customer with quality cars and service with full insurance and no excess with the best value for money. Rent a car in Paphos with us and enjoy hassle free holidays in Cyprus. We offer low rates with no hidden extras and zero excess.
69 views
Submitted Feb 26, 2010
Prestige Travel & Tours are an independent, family run agency with over 30 years experience in travel & tourism both in Cyprus and the UK. Approved by the Cyprus Tourist Organisation, providing a personal and caring service is our 'prestige', so let us make it yours by using us when you next travel.
11 views
Submitted Aug 3, 2012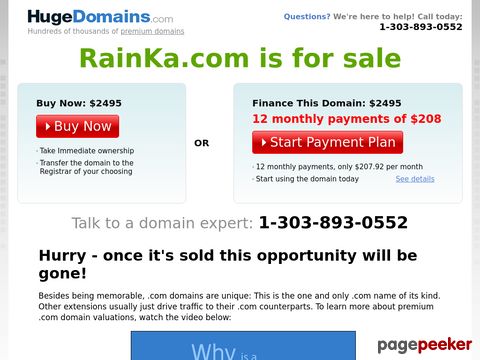 a heaven of relaxation
26 views
Submitted Aug 3, 2012
Red bus has been operating in the Free Famagusta region since 2008. It was the first company to register and operate open top buses on the island.
8 views
Submitted Aug 3, 2012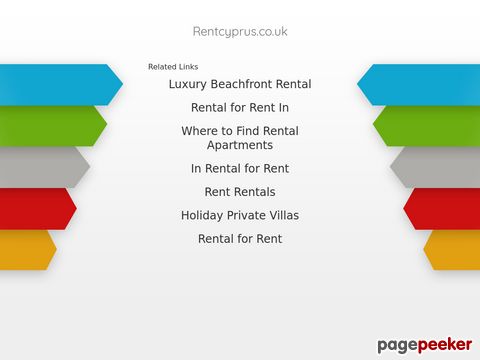 wide selection of villas to rent in Cyprus
169 views
Submitted Feb 26, 2010
Scuba Cyprus is the first and largest professionally run dive school and centre in North Cyprus. Founded in 1990 by a group of friends, Scuba Cyprus has kept it's family values throughout the years and offers divers and non divers alike a professional, safe, reliable and fun experience.
11 views
Submitted Aug 3, 2012
Segway Station was set up to bring the Segway tour experience to Nicosia. It is located at the corner of Aischylou Street and a small, quaint walking street which includes a coffee shop, a bar and various craft shops.
11 views
Submitted Aug 3, 2012
The newly built (2011) Semeli hotel offers a wide variety of facilities and services created to satisfy every need of either a business or leisure traveller.
9 views
Submitted Aug 3, 2012
The Skyhotel is a nice establishment in the heart of Nicosia. We offer the best value for youthful elegance with its spacious and meticulously clean rooms. The location allows peaceful relaxation while still giving access to all parts of the Nicosia's capital, via the city's excellent public transport facilities.
11 views
Submitted Aug 3, 2012
Spa Tonic is a one stop health shop, based at Crown Resorts Horizon Hotel, Coral Bay, Cyprus. We have a wide range of well-being services to offer you, with the convenience of them all being under one roof!
20 views
Submitted Aug 3, 2012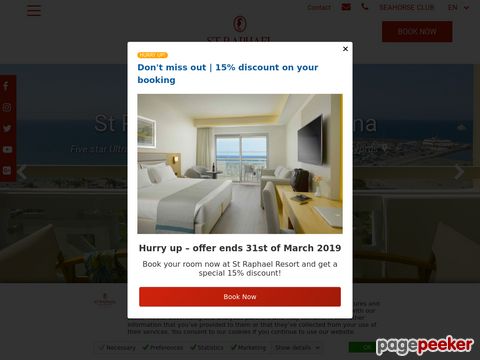 Welcome to the St Raphael Resort, Cyprus' leading all inclusive resort, offering it's unique Ultra All Inclusive package, as well as other terms of stay, made to suit each individual requirement whether for a holiday, wedding, business trip or group event.
12 views
Submitted Aug 3, 2012
Established in 2007, 'Summer Divers' is a specialist scuba divng school offering recreational scuba diving courses, excursions, trips and diving holidays for those with an adventurous spirit!
16 views
Submitted Aug 3, 2012
Sunfish Divers PADI 5 STAR IDC CENTRE 26, Arch. Makarios ave. P.O. BOX 30274 Ayia Napa CY-5342 Cyprus
14 views
Submitted Aug 3, 2012
Tamasos Tours is a modern family-run agency with 30 years experience in serving both Incoming and Outgoing Tourism, making us one of the leading handling-agencies in Cyprus, dedicated to offering our clients a holiday to remember....
11 views
Submitted Aug 3, 2012
The fact that there are no decent fish in the Mediterranean is a myth. Although we are governed by different fishing seasons, it has not stopped the fishermen of Cyprus from fishing for many generations.
10 views
Submitted Aug 3, 2012
Affordable Private Greek island style white-washed holiday villas with colourful gardens, all with own swimming pools and facing country side & sea views. Personal daily Service. Your Holiday Enjoyment Is Our Aim.
94 views
Submitted Feb 26, 2010
The Tour of Cyprus (ToC) is the only large-scale international cyclosportive event in the Republic of Cyprus. ToC is a professional multi stage endurance "Tour de France" style event and is open to amateurs and cyclosportive riders. ToC 2010 is aiming apart from local participations to encourage international cyclists to live their passion outside of their country and enable them to discover new horizons, in terms of both sport and culture.
12 views
Submitted Aug 3, 2012
Enjoy sightseeing tours and activities in Cyprus. Book tickets online and save or call toll free for reservations and groups.
13 views
Submitted Aug 3, 2012
Larnaca, Cyprus
7 views
Submitted Aug 3, 2012
Enjoy a tour around Aphrodite's Cyprus. The Mediterranean island at the crossroads of three continents, where there's always a new world to discover. Where East meets West and a new experience awaits for you under the sun everyday.Where Championship Golf courses, inviting beaches, and breathtaking mountain trails lie around luxurious hotels. Once you've been to Cyprus,
10 views
Submitted Aug 3, 2012

About Dave's Pick
Category Stats
Listings:
102
Regular:
102
Last listing added:
May 18, 2017