Czech Republic
Czech Republic Travel
Choose from 177 holiday apartments for rent by Prague local agent with 13 years experience in apartment rentals and providing 24/7 assistance.
73 views
Submitted Oct 13, 2011
all you need to know for your trip to Prague
53 views
Submitted Aug 3, 2012
Cheap Hostel in Prague
49 views
Submitted Aug 3, 2012
Prague hostel Advantage is located right in the centre of Prague, which makes it easy to get quickly to all Prague sightseeings and points of interest in the Prague historical centre as well as to the bus or train stations.
47 views
Submitted Aug 3, 2012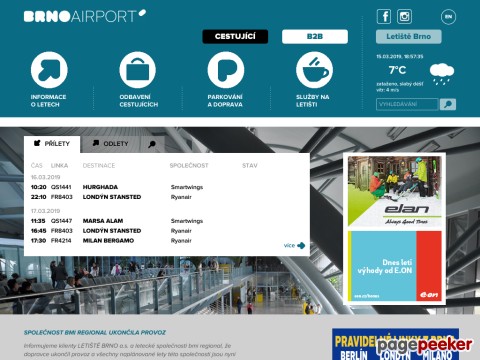 Brno International airport homepage
48 views
Submitted Aug 3, 2012
Just a few steps away from Prague Castle and the Charles Bridge, amidst the picturesque, higgledy piggledy streets of Prague Lesser Town, nestles a luxury hotel, the Alchymist Grand Hotel & Spa. This 5 star boutique hotel is all one could wish for: a downtown Prague hotel with fairy tale charm, with exquisitely furnished deluxe rooms and suites reflecting the historical character of the building
51 views
Submitted Aug 3, 2012
Hello and welcome to AllPraha, the largest collaborative, interactive guide to Prague!
52 views
Submitted Aug 3, 2012
Located in AQUAPALACE PRAHA, Central Europe's largest Aquapark, the 4 star Aquapalace Hotel provides the perfect ground for business and physical well being in one of the most beautiful European capitals. The Hotel features a modern air-conditioned conference centre, fine dining experience and direct access to newly opened aquapark, including individual and family wellness packages.
58 views
Submitted Aug 3, 2012

ARPACAY BACKPACKERS hostel is located in the centre of Prague in one of the most picturesque streets of the city that leads up to Prague Castle (120 m). The hostel is within walking distance of all the major attractions in Prague, such as the Old Town Square and the well-known Charles bridge (just a 10 minutes walk).
49 views
Submitted Aug 3, 2012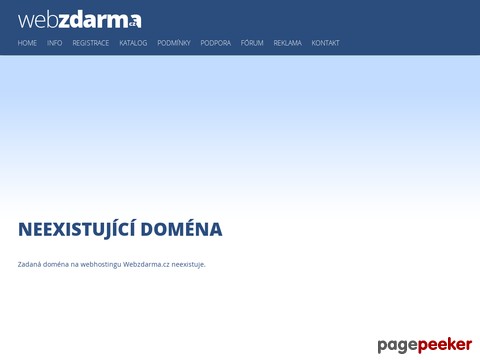 inexpensive Bed and Breakfast in Prague
198 views
Submitted Feb 26, 2010
If you want to discover Cracow with hight quality. Visit our webiste and visit Wieliczka Salt Mine as well as Auschwitz Birkenau.
49 views
Submitted Jul 18, 2016 located in Ostrava
48 views
Submitted Aug 3, 2012
The mission of the Brno Expat Centre is to provide the highly skilled expatriates living and working in Brno with the opportunity for individual consultancy and to offer them an informal platform for regular meetings, the exchange of experience and the chance to make new contacts.
60 views
Submitted Aug 3, 2012
Accommodation in selected hotels in Brno, the second largest city in Czech Republic with airport and an extensive underground, which is partly accessible the public. History of the city is dated in the 9th century. Brno is a major center of trade fairs every year with more than fifty in many different fields.
48 views
Submitted Aug 3, 2012

directory of quality hotels in Brno
45 views
Submitted Aug 3, 2012
For the first time ever, the legendary outlet is located in the heart of the brand new Boutique Hotel concept bearing its name, the Buddha-Bar Hotel, a unique urban resort that will redefine Lifestyle within the Hospitality Industry.
48 views
Submitted Aug 3, 2012
We are a centrally located large hostel.
48 views
Submitted Aug 3, 2012
Our hostel has been on the map since 1995 and still just as young in spirit and focused on our guests' satisfaction as the day we started. With an international staff motivated by building new friendships and promoting a lively atmosphere, it is easy to consider this place a home away from home
46 views
Submitted Aug 3, 2012
Welcome to Guided Walking Tours in the Old City of Copenhagen with Denmarks's beloved fairytale writer, Hans Christian Andersen (Richard Karpen).
47 views
Submitted Aug 3, 2012
www.accommodation.cz
222 views
Submitted Feb 26, 2010

About Dave's Pick
Category Stats
Listings:
114
Regular:
113
Reciprocal:
1
Last listing added:
Jul 17, 2016