France
France Travel
France Self Catering Secluded Holiday Cottage. This historic watermill is 700 years old and sits alone in 20 acres of pasture and woodlands.
79 views
Submitted Dec 11, 2010
Walking holidays in France for the cautiously adventurous. Does that sound like you?
73 views
Submitted Mar 4, 2010 La "Cigale et la Fourmi" is situated in the heart of the village of Mazargues, just 15 minutes from Marseille's city centre. The guesthouse is within a stone's throw of the Gineste, coastal road linking Marseille and Cassis and is next to the Calanques, neighbouring the Calanques of Sormiou.
74 views
Submitted Oct 21, 2012
TO One of the most famous hostels in Europe, 3 Ducks hostel Paris is THE Paris tradition that has been welcoming travellers for over 20 years.
69 views
Submitted Oct 21, 2012
Our small group travel experiences integrate food, wine and culture into unforgettable vacations. With us you won't just see it, you will taste it and live it with the local chefs, wine makers, cultural and historical experts in each of the tours we offer.
73 views
Submitted Oct 21, 2012
All of our Food & Wine Tours and Culinary Studies Programs are escorted by French native Chef Michel Bouit, Founder & President, The World of MBI, Inc. Born and raised in Burgundy, he worked as a chef in some of the finest kitchens in Europe and the U.S. and is well known and respected in the international culinary community.
97 views
Submitted Oct 21, 2012
Join our family of 5 as we move from Boulder, Colorado to France for a year or so.
114 views
Submitted May 25, 2012
hamonix Accommodation. Rent your luxury, standard & budget Apartments and Chalets in Chamonix Mont Blanc
99 views
Submitted Oct 21, 2012
Catered chalet Chamonix. Adventure Base was created in the summer of 2008 in Chamonix. While most Chalet Companies start off testing the water with one chalet, Adventure Base dove right in the deep end taking on three chalets in their first year.
119 views
Submitted Oct 21, 2012
Welcome to the Youth Hostel of Marseille Bonneveine !!
84 views
Submitted Oct 21, 2012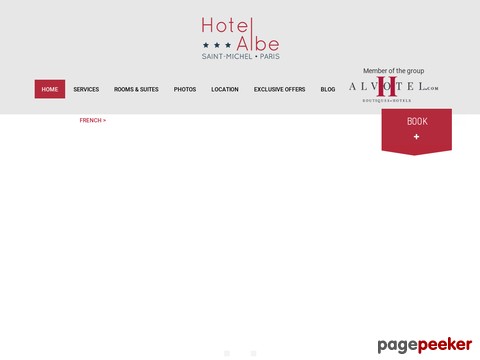 As soon as you arrive, you feel at ease in the comfortable atmosphere and contemporary styling that is clear and simple. Our receptionists greet you with a smile as they make you feel at home, whether you speak English, Spanish, Italian or German. There is always someone at the reception, 24 hours a day. Fax and photocopy services are available as well as Wi-Fi Internet.
76 views
Submitted Oct 21, 2012
Centrally located, the hostel is within easy walking distance of Paris' most famous sights : The Eiffel Tower, the Arc de Triomphe, the Champs Elysées, The Musée Rodin, The Musée des Armées and the lively Boulevard Montparnasse. And with a Metro station only a stone's throw away from our door the rest of this fascinating city is yours to discover.
71 views
Submitted Oct 21, 2012
Looking back at our holidays over the past few years, we've realised that at every opportunity, even if for just a long weekend, we've headed for the Chamonix Valley in France.
67 views
Submitted Oct 21, 2012
rafting and paintball in France
82 views
Submitted Oct 22, 2012
The Angely is located very close to the lively, eclectic Place de la République, with its numerous shops and public transport facilities.
79 views
Submitted Oct 21, 2012
Welcome to Arctic Beaver, specialists in ski chalet holidays. With a wealth of experience in the holiday industry, we can appreciate that organising a ski holiday can be a complicated process. We have lived in Chamonix for over 6 years, and are on hand to offer help and advice in any way we can. We are available during office hours each day, and most evenings too so it's easy to get hold of us to discuss your accommodation in Chamonix.
109 views
Submitted Oct 21, 2012
The attractive, privately run Arès Eiffel hotel enjoys an exceptional location a short walk from the Eiffel Tower and the Champ de Mars!
92 views
Submitted Oct 21, 2012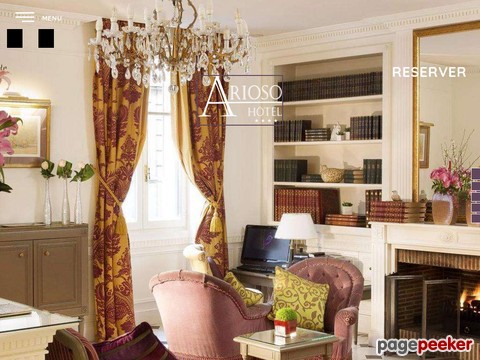 4 star boutique hotel in Paris
71 views
Submitted Oct 21, 2012
Originally a superb town house, the Aston Hotel welcomes you to a quiet, elegant atmosphere in the heart of one of the city's liveliest areas. A charming, comfortable establishment that serves as an ideal base for exploring the numerous nearby theatres, restaurants and shops. A short walk takes you to the Sacré Coeur with a splendid view of Paris, or to the Louvre Museum with its world famous exhibitions.
74 views
Submitted Oct 21, 2012
Our B&B is a traditional wooden chalet, built in the last century, tucked in the centre of Chamonix-Mont-Blanc. It faces the stunning mountain chain of "Aiguilles de Chamonix" and of course, at its peak, the Mont-Blanc. Whether you are visiting for business or leisure, this is where to stay in Chamonix.
66 views
Submitted Oct 21, 2012

About Dave's Pick
Category Stats
Listings:
381
Regular:
379
Reciprocal:
2
Last listing added:
Dec 24, 2015