Gambia
Gambia Travel
This luxurious Garden Resort is located in the very heart of Cape Point - Bakau, Gambia's finest Beach District.
59 views
Submitted Oct 22, 2012
official Tourism Site
196 views
Submitted Feb 26, 2010
See the real Gambia - Tours and excursions arranged by local guide Moses Colley
34 views
Submitted Oct 22, 2012
Scan Tours Gambia has been in existence since 2002 and The manager have worked as a guide for the then Scandinavian Leisure Group (SLG) now My Travel, for seven years before retiring and setting up Scan Tours.
45 views
Submitted Oct 22, 2012

Experience a culture like never before in The Gambia! Smiling Coast Tours will take you on an all-inclusive, fantastic adventure to the west coast of Africa.
92 views
Submitted Oct 22, 2012
TAF GAMBIA TOURS is a travel and tours company that seeks to provide easy access to pleasure and business holidays on the smiling coast of Africa. The Gambia, being a unique tourist destination presents sun sand beaches, serene environment, peaceful atmosphere, fantastic night life and business opportunities for expanding businesses and individuals and also guarantee a memorable experience for inter-African and international travelers
85 views
Submitted Oct 22, 2012
Taf Gambian Property is the first and leading private estate developer in The Gambia. Quality properties just a walking distance from a magnificent beach overlooking the Atlantic Ocean. Buying your dream home couldn't be easier!
87 views
Submitted Oct 22, 2012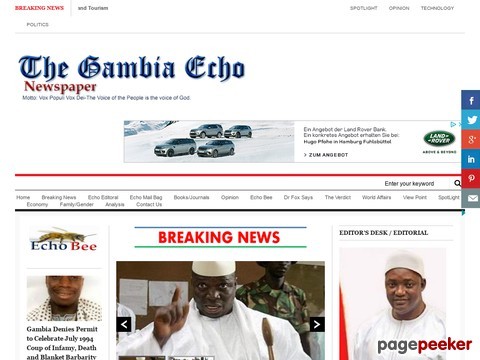 a Gambian online newspaper
240 views
Submitted Feb 26, 2010
news from The Gambia
98 views
Submitted Oct 22, 2012
Tillys Tours is your Gateway to the Gambia, …… so come and Explore the 'Smiling Coast ' with us. You will learn a lot about this wonderful country and a little about us. If you want to plan your Adventure, we are here to make it happen and are dedicated to assuring every moment you spend with us is memorable.
43 views
Submitted Oct 22, 2012
Tumani Tenda is a Jolla Village with approximately 300 inhabitants living in seven extended families. It is situated 25 km East of Brikama and 3 km from Kafatu, an tributary/Bolong of the Gambia River.
13 views
Submitted Oct 22, 2012
offering tours to Gambia for Spanish speakers - site in Spanish
36 views
Submitted Oct 22, 2012
The Gambia has unique qualities over many other destinations. It is only six hours away from major European destinations, there is no jet lag, and it is a popular and affordable winter destination attracting Tourists in search of sun, sand, and cultural experience of which this unique country has plenty.
12 views
Submitted Oct 22, 2012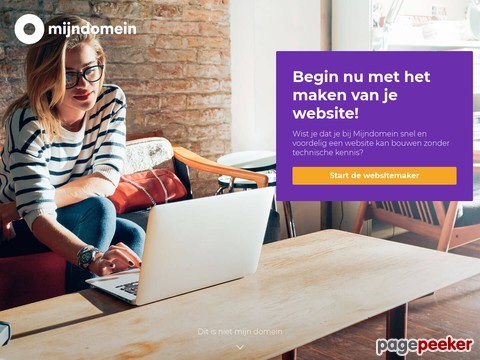 For over 13 years, I have experience as a tourist-guide in The Gambia. The travel agency from where I work free-lance is situated 50 meters from Hotel Kombo Beach. On the left side of the road, just past the entrance to the craft-market. I have a 4-wheel-drive car. The earnings are largely fuel and maintenance of the car. Personally I have minimal.
14 views
Submitted Oct 22, 2012

About Dave's Pick
Category Stats
Listings:
54
Regular:
54
Last listing added:
Oct 22, 2012