Guatemala
Guatemala Travel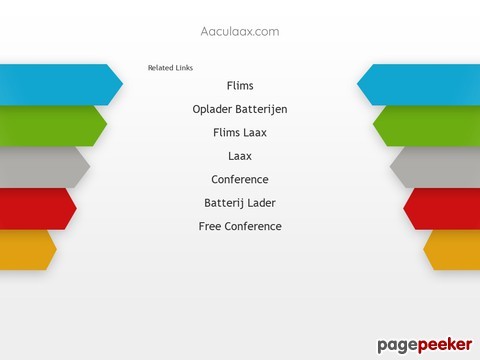 Hotel Aaculaax is ideally located on a hillside on the shores of spectacular Lake Atitlán in San Marcos La Laguna, Guatemala. The hotel has 7 unique rooms and suites, along with 5 budget rooms, each one individually designed, with one-of-a-kind art works and locally made furniture. Many of the rooms have incredible views of the lake and surrounding volcanoes, as well as a private terrace or balcony, offering guests a harmonious balance with the surrounding nature.
16 views
Submitted Dec 14, 2012
Adventure Travel Center has been part of the tourism industry in Guatemala since 1987 and has organized thousands of successful vacations for travelers from all over the world. No wonder we are recommended by the most important Travel Guides, including The Lonely Planet, Rough Guide and Guide du Routar
13 views
Submitted Dec 15, 2012
nature & wildlife maya culture adventures sports fun history & archaeology
9 views
Submitted Dec 15, 2012
Guatemala is recognized all over the world for its high concentration of sailfish and is constantly referred to as the "Sailfish Capital of the World". We are headquartered in Puerto Quetzal, on the Pacific coast of Guatemala, where strong west-to-east currents come down from Mexico and meet with the east-to-west currents from the coast of El Salvador. Together these currents create an enormous, natural occurring eddy rich in bait and pelagic fish making it a perfect place to find sailfish, marlin, dorado and many other species in tremendous numbers.
12 views
Submitted Dec 15, 2012
Guatemala, the Country of Eternal Spring, is very rich in culture and nature. Come and see for yourself: color is everywhere, from lush, green foliage and tranquil blue lakes, to the multicolored costumes of the Indigenous people
16 views
Submitted Dec 15, 2012
Welcome to Antigua Guatemala in Central America. Bienvenido a Antigua Guatemala en Centro América. 'Around Antigua' is the travel guide for Antigua Guatemala online,
11 views
Submitted Jul 18, 2012
Since 2008 the Nature Reserve has been actively involved in the environmental movement of the Lake Basin and has hosted numerous meetings of grass roots organizations and has sponsored the Scientific Expeditions of 2010 and onwards.
13 views
Submitted Dec 15, 2012
Take advantage of our online reservation system and book a great room or Villa at Tzampoc Resort, located at the most beautiful lake in the world, Lake Atitlan,
15 views
Submitted Dec 14, 2012
offers a plethora of tour options in the region
13 views
Submitted Dec 15, 2012
The project Bird Watching Guatemala is an encounter with the wonderful world of birds of Guatemala, involving rural communities, national parks and private reserves, and Martsam Tour and Travel as the operator in the circuits and destinations that are blended to take you to this fascinating world.
34 views
Submitted Dec 15, 2012
Welcome To The Blue Bayou Sport Fishing Lodge Of Guatemala
16 views
Submitted Dec 15, 2012
Buena Vista Sportfishing Lodge located on the water in Iztapa, Guatemala offers excellent boats and crews, first-class accommodations and a relaxed family-friendly environment.
14 views
Submitted Dec 15, 2012
Welcome to Café Arqueológico Yaxha
18 views
Submitted Dec 14, 2012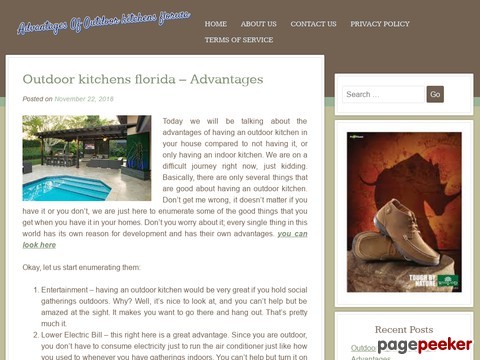 Welcome to the land where magnificent natural beauty blends with an ancient culture. Guatemala offers a broad variety of ecosystems with their own unique climate, flora & fauna. A rainforest jungle, mountains, the highest volcanoes, ancient Mayan ruins, Caribbean and Pacific coasts… there is something for everyone, and it is all within your reach!!
12 views
Submitted Dec 15, 2012
Welcome to La Antigua Guatemala and HOTEL CAMINO REAL ANTIGUA. La Antigua Guatemala, a colonial city declared by UNESCO &#34
11 views
Submitted Dec 15, 2012
Candelaria Antigua Hotel has a total of 16 Guest Rooms: The Hotel has an ambiance and style that mirrors the location&#39
9 views
Submitted Dec 15, 2012
Enjoy our manicure lawn and gardens while listening to area birds and wildlife or just sit and read the morning paper and sip on fresh juice or a coffee while your breakfast is cooked. We take great pride in our beautiful courtyard and hope that you will enjoy the scenery as much as we do!
10 views
Submitted Dec 15, 2012
Boutique Hotel in Antigua
11 views
Submitted Dec 15, 2012
Casa palopo has established a tradition of personalized service, fine dining and eco-friendly activities in an incomparable setting
8 views
Submitted Dec 14, 2012
Hotel Casa Rustica is a great place to stay in the colonial city of Antigua Guatemala. We are a good option for a budget hotel or midrange hostel during your vacation. Our hotels location, only one short block from central park, allows you to be close to the most important sites & shopping, of our beautiful city of Antigua. Hotel Casa Rustica is in a very safe & tranquil location, which ensures your vacation hotel stay will be comfortable & enjoyable.
7 views
Submitted Dec 15, 2012

About Dave's Pick
Category Stats
Listings:
108
Regular:
108
Last listing added:
Dec 15, 2012