Hungary
Hungary Travel & Hungary Tours
special hotel offers, programs and tours in the Hungarian countryside
247 views
Submitted Feb 26, 2010
Experience the Real Budapest like a local!
15 views
Submitted Dec 14, 2012
Absolute Tours - Experience the REAL Budapest and Prague like a local!
19 views
Submitted Dec 14, 2012
Quality, 2 bedrooms apartment with inside garden, next to the city centre but already in the silent green area of Budapest, with WIFI and free parking, direcly by the owner. Available for 1-5 persons.
71 views
Submitted Feb 26, 2010
Alternative Budapest was set up to show visitors not the usual sights, monuments and historical landmarks that other tours show you, but to take you deeper, further and more underground, unfolding the vibe, the scene and showing you the other side of city. Our tours aren&#39
16 views
Submitted Dec 14, 2012
The Aquincum Hotel Budapest is located in a prime area alongside the river Danube, on the Buda side of this magnificent city and across the river from the serene Margaret Island, with its famous thermal waters. The Hotel is surrounded by medieval streets, wine bars, restaurants and its own green park.
9 views
Submitted Dec 14, 2012
The three-star Atlas City Hotel is located in Budapest city centre, adjacent to the Grand Boulevard, only 600m away from Blaha Lujza M2 red metro station and a 15-minute walk from Keleti Pályaudvar, international railway station, near pubs, restaurants and popular public areas.
10 views
Submitted Dec 14, 2012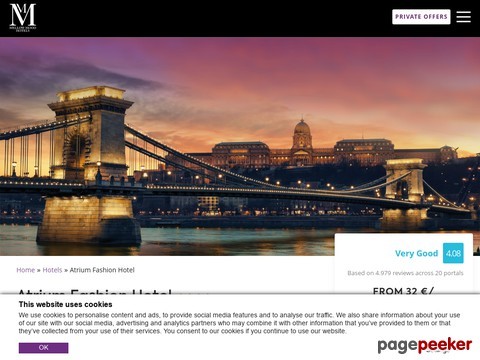 Fresh is the keyword. Brand new design with the latest fashion in colour schemes and upholstery create a vibrant yet luxurious and comfortable atmosphere in the heart of Budapest.
12 views
Submitted Dec 14, 2012
Aventura Boutique Hostel Budapest offers you stylishly designed spacious themed rooms. Instead of bunk beds we have intimate lofts in the hostel, with a nice feeling of more personal space.
16 views
Submitted Dec 14, 2012
In 1992 we transformed a detached house and opened Budapest&#39
12 views
Submitted Dec 14, 2012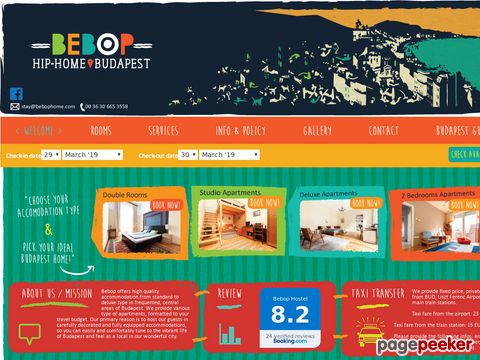 BeboP offers you those, moreover a home-like feeling with refreshing, relaxing atmoshpere and cool people around you.
11 views
Submitted Dec 14, 2012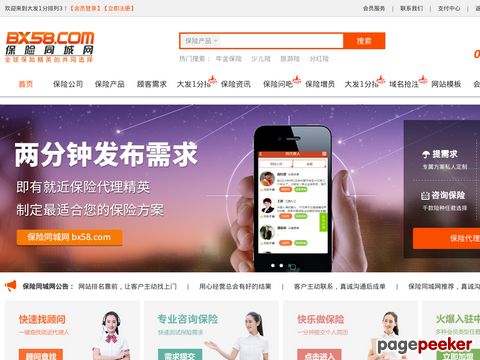 First of all we would like to thank you for visiting the website of Beds N&#39
13 views
Submitted Dec 14, 2012
Hungarian travel and event management company
14 views
Submitted Dec 14, 2012
Are you going to visit Budapest, Hungary soon, and would like to go out, but do not know who to go out with? Best Pub Crawl in Budapest hosts pub crawl services. We will take you to 4 pubs/bars and one international party at the end of the tour. Our hosts are nice and kind, and you can meet fun and friendly people. The service's price starts from only 10 EUR, including welcome drinks at every pub and free entry to any of the bars/pubs we go to. Visit our website for more details.
8 views
Submitted May 2, 2017
Are you looking for Hungarian reality? Don&#39
15 views
Submitted Dec 14, 2012
We have been the your favourite partner in organizing of the esteemed Hungarian / Austrian bicycle tours for already more than 20 years. We organize bike trips on which each night you spend in a different hotels although once you have the chance to stay 1 X 2 nights in the same one (day off, a day of recreation). Our trips are not "typical" package holidays but more like adventure tours, since we offer you guided cycletours that optimally combine the advantages of cycling with discovery- and study tours.
38 views
Submitted Dec 14, 2012
Bo18 Hotel*** Superior, the newest 3 star category hotel in Budapest opened its doors in the first half of May 2011. It is located in the VIII district of Budapest, close to the recently opened Corvin passage and the Corvin shopping mall. The location of the hotel, which is easily accessible both by public transport and private car, is a security for a silent, undisturbed stay in the immediate neighbourhood of the bustling Budapest city center.
13 views
Submitted Dec 14, 2012
The BookInBudapest Online Booking system is committed to offering an informative, user-friendly website with competitive rates for leisure and business travelers alike. Our website offers you highly competitive hotel rates ranging from cheap hotels, apartments to luxury hotels. Our accomodations are continuously monitored, only the offers with the best price-value ratio can get into our database. Thanks to our more than four years of professional experience we know the accomodations and Budapest very well, so we try to guarantee the best deals for our guests
10 views
Submitted Dec 14, 2012
We don´t have to boast about how good out location is! Offering you one of the best starting points during your stay, and service you probably won´t get elsewhere. With our personal care, hosts will help guide you in our city just like a friend would for you.
12 views
Submitted Dec 14, 2012
Boutique Hotel Budapest**** is probably the best design hotel in Budapest, the only European capital city with thermal springs and spas. The hotel is located in the heart of Budapest, a few meters from Váci utca, in the midst of the city&#39
19 views
Submitted Dec 14, 2012

About Dave's Pick
Category Stats
Listings:
115
Regular:
114
Reciprocal:
1
Last listing added:
Mar 31, 2018