Indonesia
Indonesia Travel
Nautica Bali has been operated in marine leisure and activity since 2006. We have we grown to be a professional diving center in Bali since then. We are also managing a dive trip, dive tour and dive course for all levels with PADI certification. Nautica Bali conveniently located in Nusa Dua, surrounded by numbers of luxury Hotels, Resorts and tourist destinations.
31 views
Submitted Dec 16, 2012
Blue Corner Dive Lembongan is a 5 Star PADI Instructor Development Dive Resort (S-22557) located on Nusa Lembongan island, Bali, Indonesia. Dive training from beginner courses to professional level training is taught at our beach-front training centre.
32 views
Submitted Dec 16, 2012
Choosing the right diving facility for your vacation here in Bali is easy when you choose Bali Diving. When you book with us you can be re-assured that as an accredited Dive Centre, our safety standards, equipment, airfills and training are second to none....we guarantee it!
49 views
Submitted Dec 16, 2012
We are an established company that hopes to look after all of your travel needs on the beautiful Islands of Bali and Lombok.
75 views
Submitted Jul 21, 2012
Welcome to the official website of Bali Budaya Tours (Bali Cultural and Ecological Tours) also known as Bali Eco. Famed for the authentic and original eco/educational cycling tour that has been giving guests great enjoyment since 1999, we are proud to open this website and offer the visitor to Bali a wide range of tours/activities that we know will make their stay in Bali an enjoyable and memorable one.
110 views
Submitted Dec 16, 2012
Bali Eco Stay - where the rice paddies meet the jungle... and you can still see the sea! For those who would like to experience a rich local Balinese village culture, surrounded by stunning organic rice fields, mountain fed streams, cascading waterfalls and spectacular views over treetops to the ocean
70 views
Submitted Dec 16, 2012
A haven for nature lovers & for those who just need to escape from the madness of a busy life, Sarinbuana Eco Lodge is located at 700m on the slopes of Mount Batukaru in central Bali, we offer you a chance to retreat into nature, to relax or be active taking treks or workshops with our local community.
41 views
Submitted Dec 16, 2012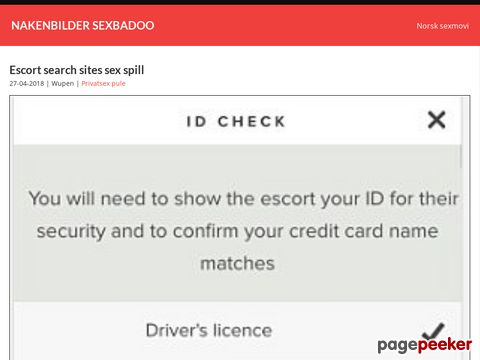 focusing on French tourism
23 views
Submitted Dec 16, 2012
living and travel guide for expats living in Bali
83 views
Submitted Feb 26, 2010
Our Bali Villa, known as Pondok Ibu Anna & Kunang-kunang (Firefly) Guesthouse is on the magical island of Bali. This romantic hideaway is situated on the outskirts of Ubud about an hours' drive from Denpasar airport.
68 views
Submitted Dec 16, 2012
Here in Bali there is much more to do than just sightseeing, cultural tours, visiting temples and rice paddies. We from &#34
42 views
Submitted Dec 16, 2012
providing Bali hotel, accommodation, Travel, holiday information & a forum
212 views
Submitted Feb 26, 2010
Bali tour guide and Bali driver who will assist you as friends in order to have unique personal experiences of the real Bali. We arrange customized Bali tours and activities based to your interest either special hidden Bali tours, unique Balinese cultural experience, traditional Bali cooking class, Bali cycling and trekking or other adventures, Bali photography tour, or just the common Bali sightseeing tours. You only need to tell us what you like to do and see while travelling in Bali and we will customize the flexible trip for you.
83 views
Submitted Dec 16, 2012
Bali Tour that we offers are the comprehensive range of tours, sightseeing and travel guides to visit places of interest in Bali and visit the unique attractions, cultures, traditional Balinese social life and all about tourist activities
50 views
Submitted Dec 16, 2012
We are Bali's leading Gay and Lesbian professional travel specialists, established in 1999, with years of experience organizing both individual and group tours
64 views
Submitted Dec 17, 2012
Bali Go Tours & Travels a licensed tour operator and event organizer specializing in selling highly personalized packages to travelers coming to Bali. Management has had over ten years of experience in the tourism industry.
51 views
Submitted Dec 16, 2012 Bali Island is a great place to play golf. It's sunny all year round, with lush greenery and world-class golfing facilities – guaranteed! Our site is home to over all exciting golf destinations in Bali, over 20 fabulous hotels & golf resorts and private villas, and magnificent golf courses
69 views
Submitted Dec 16, 2012
Continually Updated Insider Information About Bali
46 views
Submitted Dec 17, 2012
Experience the unspoilt charms of peaceful tropical islands of Nusa Lembongan or Nusa Penida with Bali Hai Cruises. Bali's premiere offshore destination for marine life and water sports or simple relaxation in pristine waters and golden beaches is easily reached with the vessel of your choice. Enjoy a dinner cruise around the harbor featuring an International buffet and various live entertainments.
49 views
Submitted Dec 16, 2012
With 20 of experience, Australian owned Bali Hai Diving Adventures (BHDA) is one of the most established PADI dive resort operations in Bali.
44 views
Submitted Dec 16, 2012

About Dave's Pick
Category Stats
Listings:
553
Regular:
553
Last listing added:
Jan 27, 2019