Indonesia
Indonesia Travel
Welcome to Barong Resort in Ubud Bali. A stylish new right in the center of Ubud - Bali&#39
25 views
Submitted Dec 16, 2012
personal blog about one woman's time in Bali as well as other life musings
63 views
Submitted Feb 27, 2010
Set in the heart of picturesque Ubud at the junction of the Oos & Cerik River in the spiritual and cultural heart land of Bali, beautifully blended with the contours of the hills lining the river valley providing unspoiled views of the opposite Sawah terraces and woodlands.
44 views
Submitted Dec 16, 2012
Let's discover Paradise Bali with experience tour service,and share with you the most spectaculer and fascinating places of this paradise and incredible Bali Island
105 views
Submitted Dec 16, 2012
Our unique resort grounds and natural spa setting provide a relaxing getaway for singles, couples and families alike, seeking a peaceful retreat, enabling them to unwind and re-energize. Bordered with coconut trees and encompassed by spring-fed streams and the Petanu River, the soothing sounds of nature are heard throughout the resort.
47 views
Submitted Dec 16, 2012
Bali International Diving Professionals is an SSI Platinum Instructor Training Centre & PADI Dive Centre. BIDP has more than 25 years experience diving and guiding in Bali&#39
28 views
Submitted Dec 16, 2012
Big Fish dive centre on Nusa Lembongan, Bali is an authorised PADI & SSI Dive Resort. We are ready as always to introduce divers new and old to the stunning reefs and diverse marine life that awaits. The marine protected area around Lembongan and Penida offers some truly exciting diving, with endless manta rays at Manta Point (Nusa Penida), huge mola mola and even the occasional whale shark!
28 views
Submitted Dec 16, 2012
Bilit Rainforest Lodge offers the best rainforest experience by being a world-leading eco-lodge in the tropical region. Built largely from local-hardwood material, the lodge is designed to allow visitors experience the best of the unique local nature. Amidst the enfolding wildlife of flora and fauna, the lodge most importantly provides visitors a clean, safe and lovely environment to make your stay here a remarkable one.
24 views
Submitted Dec 16, 2012
BintanBagus.com is a website set up by HolidayBagus Travel Services Pte Ltd, a Singapore registered and Singapore based fully licensed travel agency, to further promote delicate Bintan with enhanced value and services. It is therefore rates displayed and/or packages offered are based in Singapore dollars (unless otherwise stated) and departing from Singapore.
21 views
Submitted Dec 16, 2012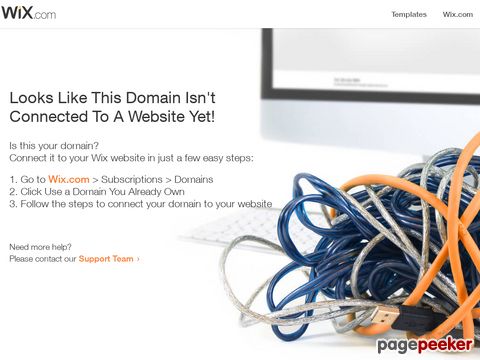 The best spa in Bali located amidst rice fields, Cheap Spa in Ubud. Most comfortable and luxurious place for ayurveda packages, stone massage, chocolate treatment to refresh your body and soul.
52 views
Submitted Dec 17, 2012
Bloo Lagoon is an international village, a combination of home, studio and shared resort that overlooks the ocean above Padangbai, Bali.
49 views
Submitted Jun 17, 2010
Blue Corner Dive is Nusa Lembongan's first PADI 5 Star IDC Dive Centre (S-22557) and eco resort located on Nusa Lembongan, Bali, Indonesia.
80 views
Submitted Dec 16, 2012

Bluefin Bali Diving is a PADI certified scuba dive center and boat charter company, located in Sanur Bali. Bluefin provides all PADI scuba dive courses, try to dive and certified dives, snorkeling, bali fishing, bali dolphin watching, including boat, land transportation, pick up and delivery to the hotel and dive safaris tailored to customers requirement.
64 views
Submitted Dec 16, 2012

Borneoorangutantour.com is global orangutan tour portal, providing detail and update information, news, about orangutan at Tanjung puting national park,
39 views
Submitted Dec 16, 2012
Sabah ( Malaysian Borneo ) located north on the island of Borneo, the third largest island in the world, home to thousands of species of flora and fauna, some of which are rare while others found exclusively in Sabah.
30 views
Submitted Dec 17, 2012 borneo Divers, founded in 1984, was the first full service professional dive operation in Borneo. Our company headquarters are located in the modern city of Kota Kinabalu, and our outstanding dive destinations include the world famous Sipadan and Mabul on the East coast of Sabah and our training centre on Mamutik
22 views
Submitted Dec 17, 2012
Welcome to Indonesia! A nation with thousand islands consisting of more than 17,000 islands which is designated in the South East Asian Archipelagoes. It is the world&#39
38 views
Submitted Dec 16, 2012
Borneo Tropical Rainforest Resort is an agro and nature resort nestled in the natural setting of pristine and lush tropical rainforest of the Lambir Hills neighboring to the renowned Lambir Hills National Park. Located along Miri-Bintulu Road, the resort is only 30 minutes drive or 32 km from Miri Airport and 50 minutes drive 39 km from Miri city.
37 views
Submitted Dec 17, 2012
Borneo Island is the land of Dayak tribes and lush rainforests containing some of the richest flora and fauna in the world.
38 views
Submitted Dec 16, 2012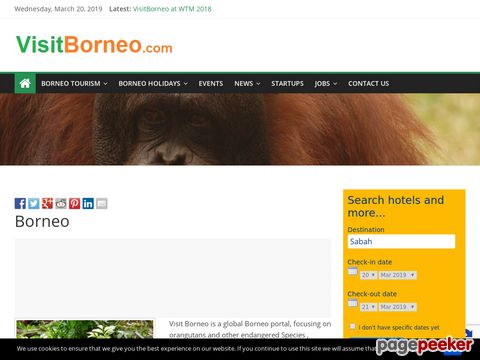 Borneo Tourism is a global Borneo travel and tourism portal, covering travel and tourism, sights, hotels, resorts, wildlife - orang utan, and nature, diving and snorkelling, travel news on Sabah and Sarawak on Malaysian Borneo, Kalimantan on the Indonesian part of Borneo, and Brunei Darussalam.
46 views
Submitted Dec 17, 2012

About Dave's Pick
Category Stats
Listings:
553
Regular:
553
Last listing added:
Jan 27, 2019