Korea South
Korea (South)
A travel blog focused on traveling in South Korea! Marie, the blogger behind Be Marie Korea was born in Belgium and is currently living in Seoul; working as a freelance travel writer and designer. She wishes to influence as many people as possible to visit this 'land of the morning calm'.
0 views
Submitted Jan 14, 2018
all about life and travel in South Korea
22 views
Submitted Jun 24, 2010
DiscoveringKorea.com is a travel and culture blog created by Matt Kelley. In April 2010, it was named
11 views
Submitted Aug 29, 2010
Our goal is to document our everyday normal life in Korea and show others why we love Korea. For the people that aren
9 views
Submitted Aug 8, 2010
Welcome to Gone2Korea ESL Employment Services -Securing credible teaching jobs in Korea for adventurous graduates. Whether you're searching for information, comparing ESL recruiters, or ready to begin teaching English in Korea, you can rest assured that our friendly staff is here to help you find what you're looking for in an overseas employer. All Gone2Korea services are free of charge and new ESL job opportunities at recognized schools are available monthly. Teaching English overseas with Gone2Korea
14 views
Submitted Jun 3, 2012
My name is Johanne Miller, Jo for short, and this site is about my life and passions. Currently, I live in South Korea and travel in and out of the country whenever I can.
9 views
Submitted Jun 3, 2012
Kim's tours, hotels and travel tips for Korea
13 views
Submitted Mar 13, 2010
yes, there is even a museum devoted to Kimchee in Seoul!
10 views
Submitted Aug 8, 2010
good hotel reservation site, plus lots of other travel information
43 views
Submitted Feb 26, 2010
Steve Miller is Korea's best-known travel video journalist. His videos have been viewed over 2 million times and seen on major international media outlets in Korea, France, the Philippines, Thailand, and CNNGo. In addition to sharing his entertaining and informative videos, he writes for various Korean Tourism publications and shares travel and culture advice on Korea's domestic and International radio stations.
12 views
Submitted Jun 3, 2012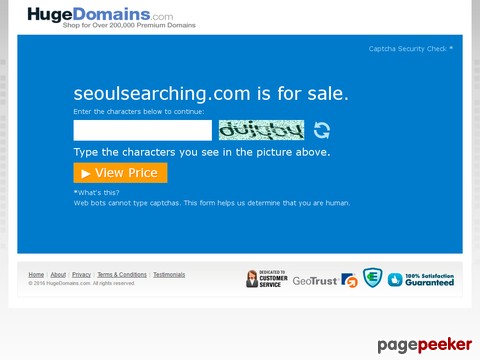 gateway portal to Seoul and South Korea
56 views
Submitted Feb 26, 2010
After graduating from University this year and entering a less than inviting economic climate, paired with our love of travel and all things unfamiliar we have decided to spend a year living and working overseas in South Korea
26 views
Submitted Apr 29, 2010
Just some thoughts about life in the ROK. We are trying to make our way through life, with some fun experiences and challenges along the way.
18 views
Submitted Jul 11, 2010
Around a year ago I made the decision to Think Less and Do More. That mantra lead me to Daejeon, South Korea, to work as an ESL Teacher to adorable Korean children aged 4 to 13. Thus far this journey has surpassed my wildest dreams and it continues to get better every day. Here's to great friends, great family, great adventures, great memories, and great soju!
17 views
Submitted Jul 11, 2010
US Embassy in Seoul
61 views
Submitted Feb 26, 2010

About Dave's Pick
Category Stats
Listings:
15
Regular:
15
Last listing added:
Jan 13, 2018