Laos
Laos Travel & Laos Tours Asia Travel, Laos
123 views
Submitted Feb 26, 2010
a blog about living in Laos
18 views
Submitted Apr 28, 2010
a travelogue
208 views
Submitted Feb 26, 2010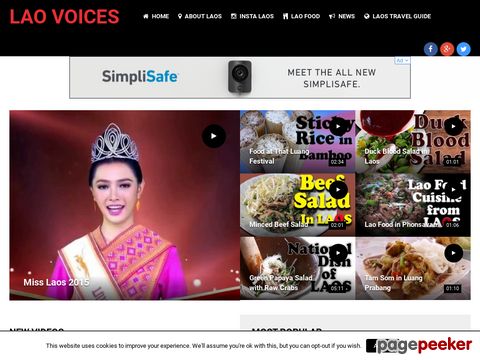 Sabaidee and welcome to Lao Voices. The aim of this site is to present snapshots of Lao culture and to inform readers of the latest Lao news, events, and the latest buzz in the Lao community
13 views
Submitted Jun 25, 2010
plane tickets, tour info and more
20 views
Submitted Jun 18, 2010
Laos-Guide-999.com is all about Laos. It is written by a person who was born in, grew up in, lives in and loves this country.
10 views
Submitted Jul 18, 2012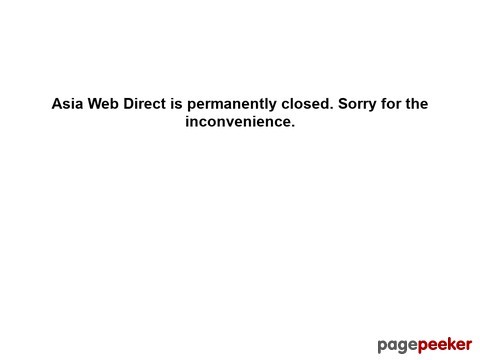 Laos Hotels
215 views
Submitted Feb 26, 2010
Laos Travel Net
206 views
Submitted Feb 26, 2010 Thavonsouk Hotel & Resort is a riverside resort; located in a very gorgeous & stunning panorama view, which is surrounded by the Nam Song River (the Main River of the Vang Vieng town), the chains of mountains and forest, the Phadang; Red Cliffs and the Sun-Set.
87 views
Submitted Feb 26, 2010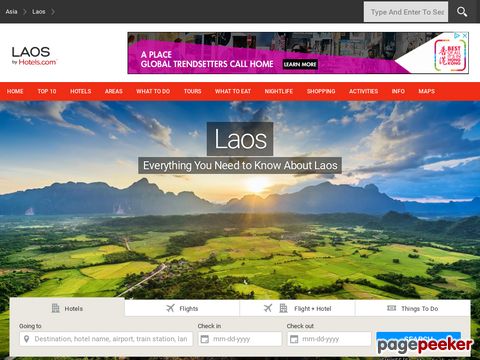 visit Mekong, Laos
149 views
Submitted Feb 26, 2010

About Dave's Pick
Category Stats
Listings:
10
Regular:
10
Last listing added:
Jul 18, 2012