Malaysia
Malaysia Travel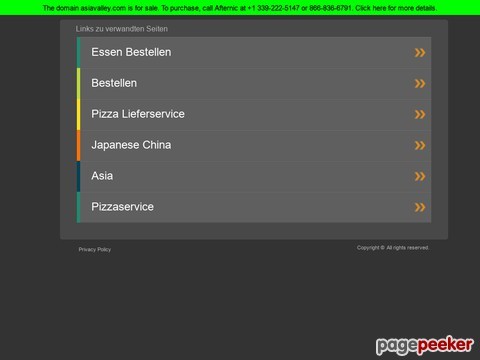 Malaysia travel portal which was dedicated to tourism for the purpose of enhancing inbound and domestic tourism. It will highlight Malaysia tourism interests and attractions the states have to offer
141 views
Submitted Feb 26, 2010
Talk about travel & tourism Melaka. Melaka is the most historic city in Malaysia. My daily life as a tourism officer. Visit Malaysia!
16 views
Submitted Jun 24, 2010
great resource for travelers backpacking in Malaysia, a division of Backpack Asia
28 views
Submitted Feb 26, 2010
With our vast experience and in-depth knowledge of Borneo, we are able to do tailor made tours according to your requirements and needs.
16 views
Submitted Jul 21, 2012
Welcome to Borneo Highlands Resort, one of the most exciting and unique environmentally friendly resort. Cocooned in a lush jungle and snuggled within the hills 1000 meters above sea level, it is a retreat one of its kind, offering an exclusive membership club and truly unique residential development by creating a sanctuary for you to retreat to in this region.
12 views
Submitted Dec 17, 2012
Monkeby business in the Borneo rainforest. Skyscrapers in Singapore. Mangrove jungle treks and Mount Kilimanjaro. Lazing around on Langkawi. Build your own Malaysia adventure
65 views
Submitted Feb 26, 2010
A few minutes by boat from the islands of Sipadan and Mabul but a full world away from it lays the exhilarating Sipadan-Kapalai Dive Resort, sitting on its sturdy stilts on the shallow sandbanks of the Ligitan Reefs
39 views
Submitted Feb 26, 2010
docgelo is a Filipino MD, educator, big daddy and a blogger who's currently blogging from his work place in Penang, Malaysia. At present he's a medical lecturer in a university-college and enjoys the passion of being one
12 views
Submitted Feb 23, 2013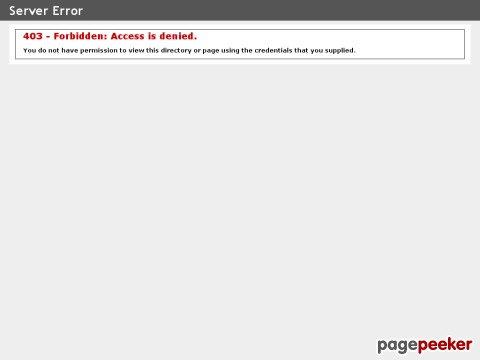 EXOTIC ADVENTURE SDN BHD a Borneo Sabah, Kota Kinabalu, Malaysia based adventure and nature destinations tour Operator was incorporated in June 1990. We Offer a irresistible unique form of hospitality coupled with personalized services. We are committed to maintain and improve our services with consistent aim to enhance quality arrangement for a memorable experience in Borneo.
27 views
Submitted Jun 18, 2010
Your premier guidance from a layman Malaysian to travel all around in Malaysia and Singapore
26 views
Submitted Jun 22, 2010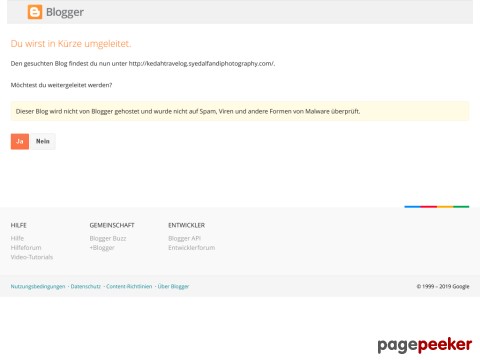 20 views
Submitted Jan 10, 2011
a Malaysian photo blog
11 views
Submitted Jun 23, 2010
all about Malaysian food and travel
95 views
Submitted Feb 28, 2010
Penang Event, Food and Travel Info
120 views
Submitted Feb 26, 2010
Travel Malaysia Guide aims to be the best, most user-friendly and most informative and entertaining travel website dedicated to the fascinating Malaysia.
184 views
Submitted Feb 26, 2010
Rainforest Lodge is a cosy budget hotel cum backpacker accommodation situated in the heart of the famous Gaya Street, in Kota Kinabalu City, the capital of Sabah, Malaysian Borneo
29 views
Submitted Dec 15, 2012
visit the amazing Sabah, in the Malay part of Borneo
66 views
Submitted Feb 26, 2010
Location: Perhentian Island - Senja Bay offers calm and tranquility with spectacular sunsets, a perfect paradise for beach and nature lovers. This beautiful pristine resort features clean beaches, picturesque scenery, virgin rainforest, crystal clear turquoise-blue waters and many splendid diving spots
21 views
Submitted Feb 26, 2010
Another source for information on Langkawi Island and surrounding areas
10 views
Submitted Mar 9, 2013
The &#34
10 views
Submitted Dec 17, 2012

About Dave's Pick
Category Stats
Listings:
21
Regular:
21
Last listing added:
Mar 8, 2013