New Zealand
New Zealand Travel, New Zealand Guides
New Zealand vacation planning and booking service
169 views
Submitted Feb 26, 2010

Offers active adventure vacations to New Zealand. Multi-sport tours, (hike, bike, kayak, raft etc) designed for active travelers, and run by New Zealanders. Both fully guided or self guided itineraries are available.
842 views
Submitted Feb 26, 2010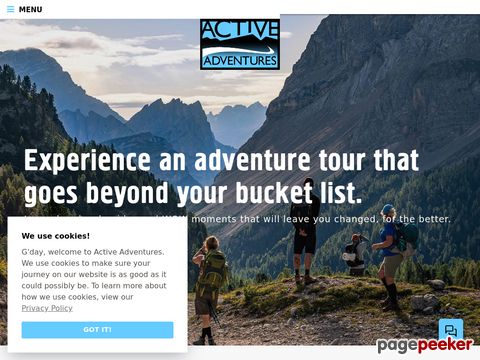 The experts in guided, small group hiking, biking and kayaking adventure vacations in New Zealand - register for a FREE brochure now!
177 views
Submitted Feb 26, 2010
fly air New Zealand
162 views
Submitted Feb 26, 2010
Share the land, legends and unique history of Aorangi, a
central North Island mountain, and the Tangata Whenua, the Maori people
of this beautiful part of New Zealand
190 views
Submitted Feb 26, 2010
Backstage Pass offers exclusive and escorted personal guided experiences, exploring the Queenstown, central Otago and Southern Lakes region.
13 views
Submitted Jul 31, 2010
Thoughts and experiences of a woman who left corporate America and moved from Los Angeles to embrace a new (and different!) life in a small town on the South Island of New Zealand
14 views
Submitted Jul 31, 2010
The Coachman Motor Inn provides quality serviced apartment style motel accommodation located in Rotorua, New Zealand.
68 views
Submitted Feb 26, 2010
www.customtours.co.nz
176 views
Submitted Feb 26, 2010
Aroha New Zealand Tours customize private guided tours for the independent traveler. We create superior luxury vacation packages for the independent traveler and exclusive family holidays. Our accommodations are all?handpicked? and we offer you only the best and most suitable stay for your vacation. We recommend and chose activities that we believe will enhance your New Zealand experience. You will be accompanied throughout your visit by an experienced and trained Aroha NZ Tour guide.
104 views
Submitted Feb 26, 2010
experience New Zealand Travel - For all your NZ vacation needs
137 views
Submitted Feb 26, 2010
Kia Ora, and welcome to FIRSTLIGHTTRAVEL - your gateway to a premiere New Zealand travel experience
109 views
Submitted Feb 26, 2010
Accommodation, transport, activities, skiiing, travel destinations... Everything you need for your New Zealand holiday
14 views
Submitted May 23, 2010
New Zealand travel package that is FREELY design by you, with our expertise and knowledge of being a local New Zealand. Not only that, it would be in the best available price too.
14 views
Submitted Apr 30, 2015 Welcome to Tasty & Delicious, Your exiting German Cafe? and European Delicatessen Shop - Try our delicious food, when having a German or English Breakfast or Lunch. Book this place for your private function, for example a Original Swiss Raclette in the evening, after opening hours.
31 views
Submitted Feb 26, 2010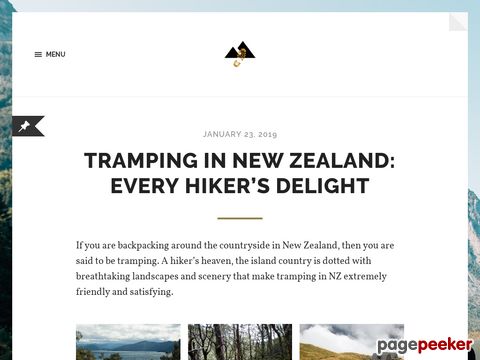 Tramping and hiking information for vacations and trips around New Zealand.
132 views
Submitted Feb 26, 2010
hiking New Zealand
135 views
Submitted Feb 26, 2010
the International Antarctic center - located across from the airport in Christchurch
12 views
Submitted May 23, 2010
Make a night of it with JUCY! Located in the heart of Auckland City, just a short stroll to the Viaduct Harbours vibrant night life and restaurant scene. Within walking distance to Vector Arena, as well as the Sky Tower and Auckland's bustling Queen Street
15 views
Submitted Dec 10, 2012
New Link Description
155 views
Submitted Feb 26, 2010

About Dave's Pick
Category Stats
Listings:
49
Regular:
49
Last listing added:
May 9, 2017