Poland
Poland Travel
Deeply in love with Warsaw, and not only

Couple of guides that with passion explore the City to find out it's real spirit. All began, when Rafal bought old communist van called Nysa 522.
204 views
Submitted Jul 17, 2012
American Travel Abroad -Poland and Europe
10 views
Submitted Jul 17, 2012
premium B&B in Krakow
25 views
Submitted Jul 17, 2012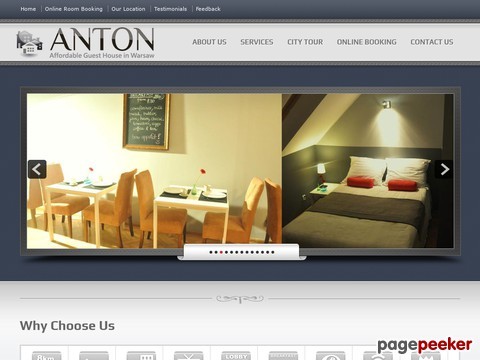 Hostel Anton is a high-class accommodation facility, situated just 8 km from the city center, with very good communication and services infrastructure. It is located on the secured estate with a separate playground for children.
7 views
Submitted Jul 17, 2012
Walking with our expert licensed city guide along the beautiful and mysterious streets of Krakow you will feel the unique atmosphere and find a synthesis of all things Polish, connecting tradition with modernity.
13 views
Submitted Jul 17, 2012
Guided Auschwitz Tours are organized by us every day. Auschwitz and Birkenau - Death Camps are the most visited places in Poland with more than a million people visiting every year.
12 views
Submitted Jul 17, 2012
BeKrakow.com is a company which has provided finest transport and transfer services for many years. Our fully licensed company offers high-quality service thanks to the Polish license to transport passengers, professional staff and modern cars. Krakow cheap transfers always in your range.
40 views
Submitted Jul 17, 2012
If you are interested in visiting Warsaw, we are the best place to stay. There is plenty of things to do or sights to see within walking distance from our B&B, for example: Chopin Museum, Opera House, Orchestra Hall, Chopin Society, National Museum, Historic Churches: Warsaw Cathedral, Holly Cross, Three Crosses, Łazienki Royal Park, etc. and a number of restaurants, cafes, clubs, and pubs.
16 views
Submitted Jul 17, 2012
Krakow Hotel - perfect place for students, backpackers and traveling families
214 views
Submitted Feb 26, 2010
nter the Castle Inn, a charming hotel filled with artistic aura. Its unconventional interiors will take you on a journey through styles and eras
19 views
Submitted Jul 17, 2012
Cheap accommodation in Krakow, in the hotel of Jagiellonian University - from 38 PLN per person!Get breakfast FREE - room prices include continental breakfast.All rooms have private bathroom.10% discount for students and pilgrims
66 views
Submitted Feb 26, 2010
Whether it's dramatic history, rich culture, outstanding hospitality or perhaps even family roots you're looking for, few places can compare to the "Old World" charm of Poland, formerly one of Europe's best-kept secrets. Chopin Express Tours is guiding travelers, novice and veteran alike, to the heart and soul of a land entering the new millennium more dynamic and accessible than ever before.
11 views
Submitted Jul 17, 2012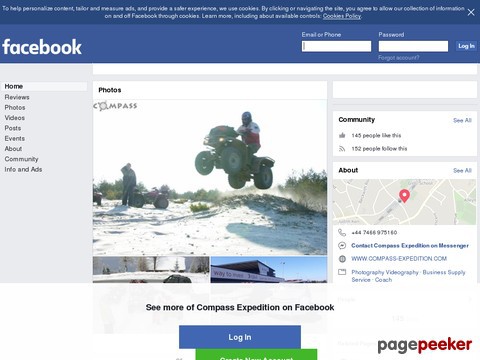 Comass in an polish tour operator located in Cracow. Compass LTD was founded in 2000. The main aim is to offer people new experiences, something innovating and let them forget about reality.
184 views
Submitted Feb 26, 2010
A company organizing complex tours around Cracow and the Lesser Poland, including all of the must-see attractions - Wieliczka, Auschwitz, Jura etc.
9 views
Submitted Feb 3, 2016
Małopolska PKS is a young, energetic tour company from Cracow. Having travelled extensively, we realized our home town is still lacking professional tour service tailored specifically for backpackers. We agree with those who had already visited Cracow: experiencing Polish culture and history within the city walls is by no means troublesome anymore.
16 views
Submitted Jul 17, 2012
Krakow, Cracow - call it what you will - a big welcome to our travel guide to Poland's "cultural capital"! Cracow Life brings you a general guide section of information, the latest news, as well as tips, suggestions about travel and money
13 views
Submitted Jul 17, 2012
Our special programs are aimed at people who are both interested in Poland's history and culture and at the same time would also like to have a truly enjoyable stay. We want to show you the most beautiful and important places in Kraków and its environs in such a way that you not only visit these splendid sites but also savour their unforgettable ambience.
13 views
Submitted Jul 17, 2012
Europe's most famous alternative tours company! Join the Crazy Guides team on one of our personalized Krakow Tours and see the true sights of this amazing city.
9 views
Submitted Jul 17, 2012
We would like to present to you our offer concerning specialised trips to Poland and other Central European countries. Our tours give opportunities to explore some of the outstanding National Parks, Bird Reserves, Protected Landscapes, and Historic Sites and Cities.
12 views
Submitted Jul 17, 2012
excitingKrakow.com local tour operator provides comprehensive services for people arranging travel to Krakow (Cracow), including city sightseeing and private tours from Krakow to the most interesting places in region such Wieliczka Salt Mine, Auschwitz Birkenau, Zakopane, Czestochowa and others. We also provides private Krakow and Katowice airport transfers, being most convenient shuttle services directly to your hotel.
29 views
Submitted Jul 17, 2012

About Dave's Pick
Category Stats
Listings:
83
Regular:
83
Last listing added:
Feb 2, 2016