Slovenia
Slovenia Travel Links including Llubjiana
Official Visitors Bureau
177 views
Submitted Feb 26, 2010
Ahotel is an independent hotel in Ljubljana, ideal for the leisure visitor seeking to enjoy all that Ljubljana has to offer and for the business executive. Ahotel offers an excellent standard of three-star accommodation at value-for-money rates, as well as a balance of contemporary and comfortable style. Ahotel is at once modern, inviting, spacious and cosy.
11 views
Submitted Jul 15, 2012
adventure activities for travel within Slovenia
12 views
Submitted Jul 15, 2012
Spend your holidays to Slovenia and enjoy a delightful vacation with the people closest to your heart. An unforgettable stay at the Aladin Hostel will complete your perfect getaway experience. The excellent service and complete facilities in the hostel makes it the ideal place for many travellers. Ljubliana
9 views
Submitted Jul 15, 2012
LESAR HOTEL ANGEL was built in the centre of Old Ljubljana and resides in a large medieval house, where tradition and a classic look join the modern trends and approaches of topmost hospitality.
11 views
Submitted Jul 15, 2012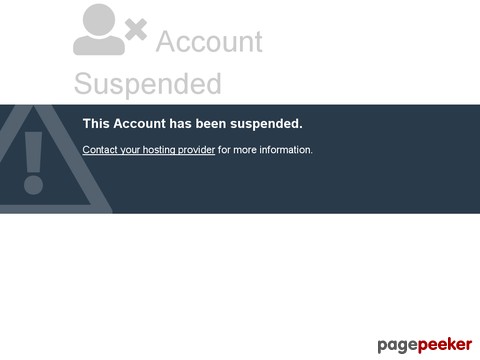 Some of our discerning guests say it is our excellent location, just a few minutes from everything that makes the Slovenian Capital Ljubljana remarkable indeed, which makes us special.
73 views
Submitted Jul 15, 2012
The exclusive 4 Star Antiq Palace is the most recent and equally most unique addition to Ljubljanas accommodation offering. Situated in the heart of Ljubljana city centre in the old, historic part, it is an ideal location for a city break, romantic weekend, golf break, skiing holidays or a high level business trip, as it is easily accessible by car and offers several parking possibilities.
11 views
Submitted Jul 15, 2012
chalet built in 1905 in Bled
8 views
Submitted Jul 15, 2012
The Bit Center hotel Ljubljana was completely renovated in the begining of 2012 and is the less-expensive, compared to its quality offer and also confirmed by the Lonely Planet guide.
18 views
Submitted Jul 15, 2012
beautiful Bohinj region
8 views
Submitted Jul 15, 2012
the valleys of inspiration
8 views
Submitted Jul 15, 2012
click on locations on a Slovenian map to see photos
131 views
Submitted Feb 26, 2010
Short and long term car rentals, vip limousine service, van rentals. Our car hire branches are in Ljubljana, Ljubljana Airport, Bled, Kranjska gora, Portoroz and Maribor.
110 views
Submitted Feb 26, 2010
City Hotel is located in the very heart of Ljubljana and is an excellent choice for both business guests and tourists to discover the charms of Ljubljana and Slovenia. It has a wonderful view of Ljubljana Castle and the city cathedral, and an ideal location just a stone's throw from the historic old town. This pleasant hotel among the vibrant city inns, shops, and attractive historical buildings offers local Slovenian and international cuisine as well as a state-of-the-art congress center.
9 views
Submitted Jul 15, 2012
Hisa Brdo is a 200 year old house situated in a small hamlet 2 kilometres from the village of Grahovo in the picturesque Baca valley which winds its way into the Julian Alps.
9 views
Submitted Jul 15, 2012
It is all about the people visiting the hostel who breathe in life and make Hostel Celica one of the world's most appreciated hostel…. Sleeping at Celica is more than just ordinary accommodation experience…
7 views
Submitted Jul 15, 2012
All good things come in three's: three unique hotels, three top gourmet restaurants, three young chefs with exceptional talents and cooking skills who each count a bit over three decades... Three times three and the story of a unique culinary exploration that will reveal Bled in a new light to you may begin.
11 views
Submitted Jul 15, 2012
As our guest you will enjoy one of finest central locations in the capital. Just outside the doors are Ljubljana's famed Presern Square and the old city. Most of the city's attractions are just minutes away. At every step, there are friendly cafes, pastry shops, and restaurants, as many serving distinctly Slovene cuisine as those with the offer of foreign horizons.
9 views
Submitted Jul 15, 2012
he Krim Hotel is in the heart of Bled, merely a stone's throw from Lake Bled and in the immediate vicinity of the sports hall and bus and car park.
7 views
Submitted Jul 15, 2012
The only 5 stars hotel in Ljubljana takes its name from the powerful animal, the Lion. The elegant and modern Hotel Lev Ljubljana combines classical elegance and modern luxury accommodation. Hotel Lev has 173 luxury hotel rooms and suites with a sophisticated lighting concept, warm coloured lampshades and modern artwork. Business travellers and tourists alike can experience the exquisite art of life and hotel services at the Hotel Lev.
12 views
Submitted Jul 15, 2012

About Dave's Pick
Category Stats
Listings:
43
Regular:
42
Reciprocal:
1
Last listing added:
Jul 19, 2013