Sri Lanka
Sri Lanka & Colombo Sri Lanka Travel Guides
UK Based - Discover an island surrounded by pristine beaches. Hear the whisper of an ancient secret. Taste a heavenly concoction of freshly ground spices. Feel the thick skin of a gentle mammoth. Breathe in the warm oils of a traditional aromatic massage.
24 views
Submitted Jul 15, 2012
Soak in the tropical sun on the pristine sands of our beach hotels in Sri Lanka, Maldives and India. Go swimming, scuba diving, surfing and snorkelling in exotic locations of the Indian Ocean
26 views
Submitted Jul 15, 2012
Aitken Spence Travels Limited is a joint venture company of Aitken Spence Plc and TUI Travel Plc. Aitken Spence Plc., established in 1868 is one of the leading, most financially stable and diversified holdings in Sri Lanka and TUI Travel Plc the world's largest integrated tourism company
34 views
Submitted Jul 15, 2012
Alankuda is a beautiful stretch of beach in Kalpitiya, Sri Lanka. The beach is home to some of the finest beach hotels in Sri Lanka and they are easily some of the most popular hotels in Kalpitiya. The hotels on Alankuda Beach are well placed for guests to enjoy some of the fantastic activities and excursions Sri Lanka has to offer. This includes but is not limited to kite surfing, whale watching, dolphin watching, water sports, and safari trips.
23 views
Submitted Jul 15, 2012
Built along the lines of a Kandyan Palace or Maligawa − Amaya Hills offers guests a breathtaking retreat that peers down into the verdant Hanthana mountains encircling the structure. Its idyllic setting makes it truly a palace of one's own, nestled in picturesque hill tops of Kandy. Among the eco−friendly resorts in Sri Lanka, this four-star hotel is a tasteful mingling of the essence of Kandyan culture with the trimmings of contemporary luxury.
28 views
Submitted Jul 15, 2012
stroll along tree-laden pathways and surrender to the pristine beauty of Amaya Lake. Discover rustic living in a lush island sanctuary, resonating an air of simple luxury, refined elegance and laid-back seclusion.
27 views
Submitted Jul 15, 2012
Resorts and hotels throughout Sri Lanka. Ayurvedic spa centres. Cultural retreats. Romantic escapes. Family vacations.Meetings, weddings, events, incentives and adventure
34 views
Submitted Jul 15, 2012
Sri Lankan Safest driver is a family run tour company with over fifteen years combined experience of driving for tourists in Sri Lanka catering to clients who prefer a more personalized transport experience rather than the typical bus or coach transport. Sri Lankan Safest Driver specializes in safe, private and exclusive tours to all popular destinations in Sri Lanka. We are happy to customize your Sri Lankan tour so you get to see what you want to see when you want to see it! Our Sri Lankan english speaking drivers will stay with you throughout the day! Our safe, secure transport is offered in a selection of newer, well maintained vehicles. We have Toyota Prius passenger cars for your comfort. Our drivers all are trained in navigating the city, the highways and are knowledgeable about the history of the country and its attractions.

Sri Lankan Safest Driver prides itself on an unequaled level of personal service with an emphasis on punctuality, reliability and your safety. Whether y
20 views
Submitted Oct 10, 2016
Aseatica Tours has for over 15 years been providing tourist packages in the Sri Lanka, the Maldives and other Asian area to create holidays and business trips that don't disappoint. All staff members are specialists in Asian tourism, making them a good source of information for travel to the area. The company is dedicated to ensuring your trip is as successful as possible
23 views
Submitted Jul 15, 2012
Experience authentic Ayurveda in Sri Lanka. Choose between two different resorts, each with a different character, but the same common goal: improving your health through authentic Ayurveda whileon a Sri Lanka beach holiday.
31 views
Submitted Jul 15, 2012
Beach hotels are really nice in Sri Lanka because you will find some romantic beaches most of the beach hotels and you will remember the experience for ever.
31 views
Submitted Nov 5, 2012
Welcome to our friendly guesthouse located in the heart of Galle
20 views
Submitted Jul 15, 2012
Sri Lanka Holyday Company was founded by Israelis who had been living in Sri Lanka for 10 years, who knows Sri Lanka very well and is acquainted with its local culture and mentality.
39 views
Submitted Jul 15, 2012
Birding Sri Lanka is a Tour Operating Company specializes in Birding and Wildlife Tours in Sri Lanka and India – which also conducts Wildlife and Birding Photography Tours in both countries.
23 views
Submitted Jul 15, 2012
We are one of the most experienced tour companies in Sri Lanka providing all travel related services for over two decades now and this is ample proof of our experience in overseas client servicing which is in par with that of the other reputed travel companies in the island.
26 views
Submitted Jul 15, 2012
We are independent Sri Lanka and Maldives' specialists who continue to explore every corner of the islands and have selected over 100 traditional and stylish Sri Lankan hotels and Sri Lankan villas and Maldivian resorts, from the unique to the boutique.
20 views
Submitted Jul 15, 2012
As one of the leading tour companies in Sri Lanka, Camlo Lanka specialises in personalised tour arrangements - therefore guaranteeing the highest level of experience & satisfaction.
77 views
Submitted Jul 15, 2012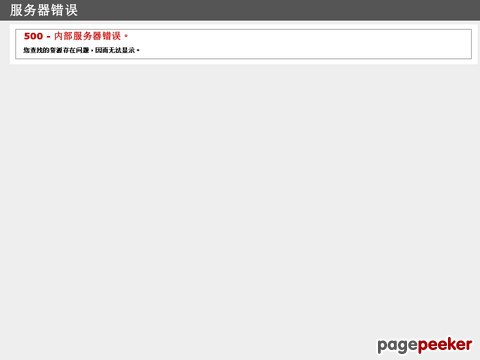 Cantaloupe villa is one of the best beach villas in sri lanka which gives you a wonderful experience while you spend your holidays in sri lanka
41 views
Submitted Dec 21, 2012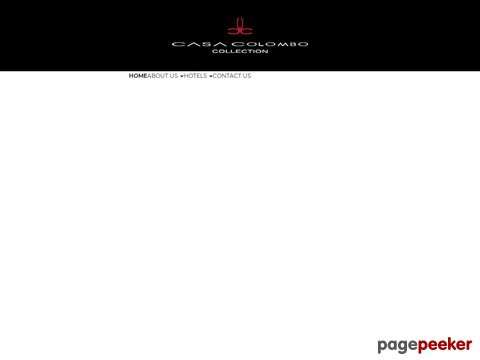 A Retro-Chic hotel with 12 designer suites housed within a grand 200 year old mansion, Casa Colombo
22 views
Submitted Aug 7, 2010
Welcome to Casons Tours one of Sri Lanka's premier travel and budget tour operators, and subsidiary of Sri Lanka's leading car rental company Casons Rentacar. We are the only travel and tour operator in Sri Lanka that can provide a cost-effective transport solution for our clients, at any plan.
20 views
Submitted Jul 15, 2012

About Dave's Pick
Category Stats
Listings:
138
Regular:
138
Last listing added:
Oct 10, 2016